The satirical Big Dairy-funded "wood milk" advert starring Aubrey Plaza has been accused of violating federal law in the US.
Plaza posted the ad on her Instagram page in April 2023. It saw the White Lotus actor claim to have invented a new milk made from trees. The supposedly humorous commercial appeared to be a dig at plant-based milks. At the end of the clip, Aubrey proclaimed that "only real milk is real."
Many of her followers expressed disappointment in the ad. It came at a time when there is growing awareness of the ethical, environmental, and health costs of dairy milk. Plaza turned off the comments on the post after the backlash.
USDA funds helped create the ad. It comes from the Got Milk? campaign, where high profile celebrities are paid to promote fluid dairy milk.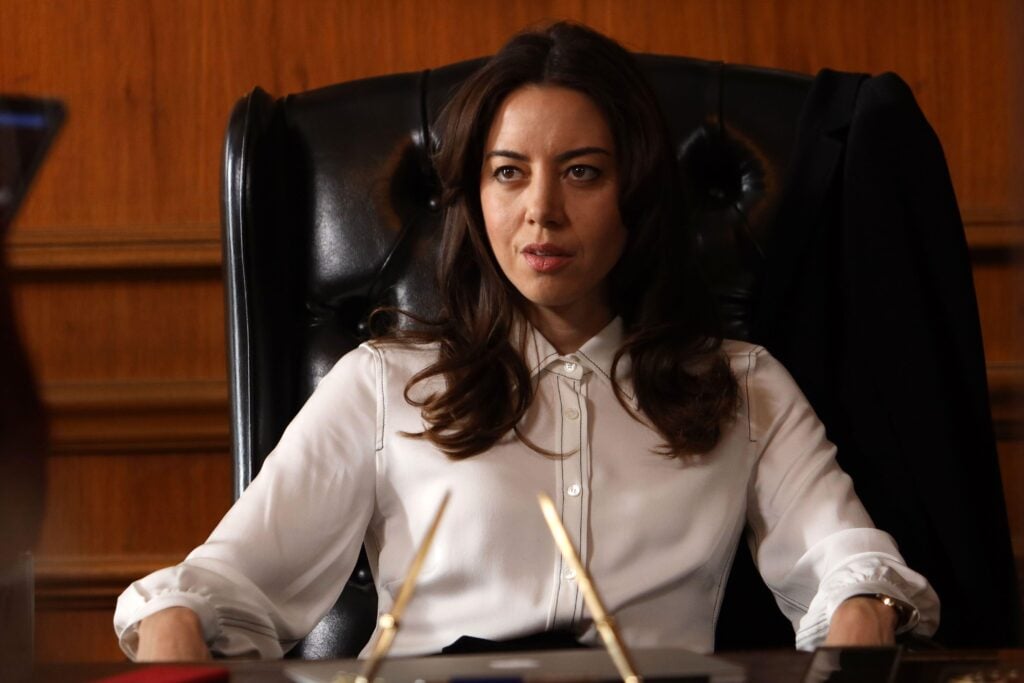 Did the wood milk advert violate federal law?
The Physicians Committee for Responsible Medicine (PCRM) has filed a complaint with the USDA's inspector general, accusing the ad of violating two federal laws. The committee is a nonprofit animal rights and health group that promotes preventative medicine.
PCRM cited a law that prohibits USDA-backed adverts from disparaging other agricultural products. In addition, commercials should also not influence government action or policy. In the US, the Food and Drug Administration is currently calling for the public to offer opinions on guidelines for plant-based milk labels.
According to the complaint, the Wood Milk ad was created to drum up "backlash" against dairy-free alternatives. "This conduct unabashedly violates the legal guardrails that exist to prevent USDA from promoting one commodity to the detriment of others," the complaint reads.
Plant Based News contacted the USDA for comment. A spokesperson said that they do not comment on ongoing litigation.