In West London's heart, Refettorio Felix has stood as a bastion against food waste, hunger, and social isolation since 2017. Birthed from Chef Massimo Bottura's Food for Soul, this venture turns surplus food into nutritious meals and offers them to those in need. It's also supported by The Felix Project, a charity that helps fight hunger in London. Refettorio Felix is more than a kitchen; it's a community haven, with Green Rooms focused on mental health and well-being.
Every Wednesday is special here—it's Vegan Wednesday. A day when a three-course vegan delight awaits the guests, free of charge. This initiative, powered by Support and Feed's global effort led by Maggie Baird, showcases the merits of plant-based diets.
During a guided visit, the camaraderie at Refettorio Felix was palpable. A delectable plant-based menu, starting with an avocado purée appetizer, led to a hearty roasted potato main course, and ended with a refreshing roast grape sorbet. It was a culinary narrative of compassion.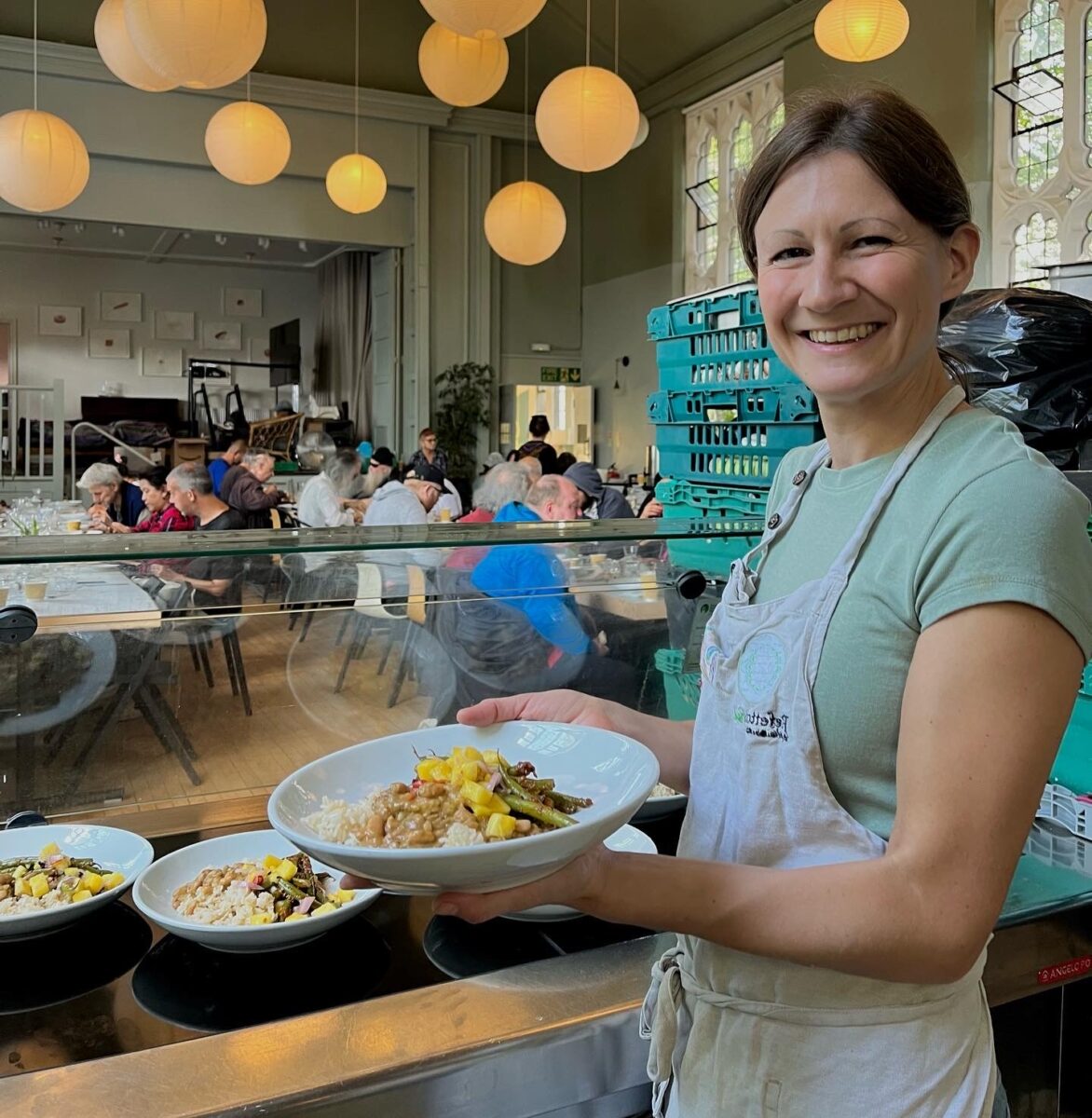 Chef Iulia Nonu, with a diversified culinary background, is the craftsman behind these meals. Her journey from prestigious eateries to Refettorio Felix resonates with a steadfast commitment to community nourishment. She shared the challenges of working with surplus food—its unpredictability in quantity and quality, requiring a blend of flexibility and a solid contingency plan to cater to diverse dietary needs.
A regular guest, Sandra (not her real name), shared how Refettorio Felix has been her beacon of hope, offering not just food, but a sense of belonging. This establishment is more than a soup kitchen; it's a sanctuary of hospitality and social integration.
Food waste in the UK
The magnitude of food waste is in the UK staggering, with varying figures depicting the extent of the problem. As per recent data, the UK discards around 9.5 million tonnes of food annually, a figure that is juxtaposed with the harsh reality that 8.4 million people in the UK are facing food poverty. Furthermore, it's disheartening to note that around 6.4 million tonnes of this food is still edible, emphasizing a systemic issue that needs urgent redress.
Various initiatives and policies are being deployed to curtail food waste across the supply chain. From supermarkets pledging to reduce food waste, to innovative apps connecting consumers with eateries to purchase surplus food at discounted prices, the momentum is palpable. Also, educational campaigns are instrumental in reshaping public perception and behavior towards food waste. These concerted efforts have been successful to some extent, with an 18 percent reduction in total household food waste over 11 years, culminating in a saving of approximately £4.8 billion worth of food between 2007 and 2018.
The narrative of Refettorio Felix is a microcosm of a larger paradigm shift needed to grapple with food waste and hunger. It exemplifies a symbiotic relationship where combating food waste dovetails with community nourishment and social upliftment. By supporting establishments like Refettorio Felix or engaging in individual and collective actions to reduce food waste, we inch closer to a more sustainable and compassionate society.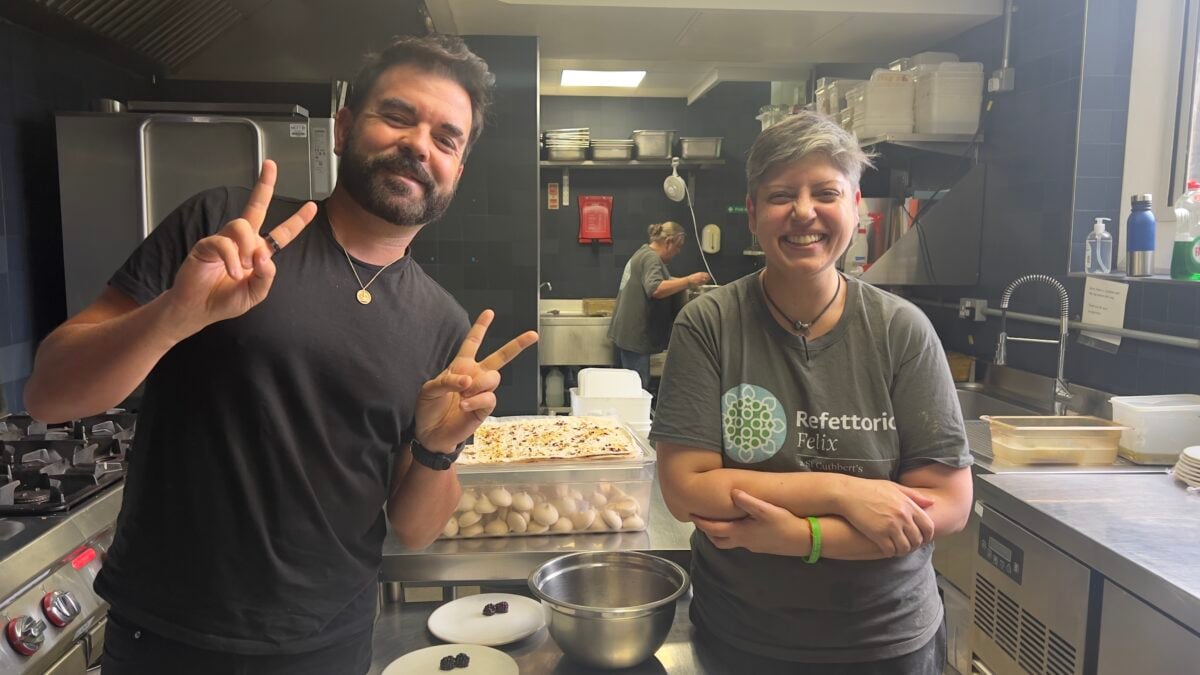 To extend your support to Refettorio Felix or Support and Feed, you can explore their websites here or here, follow them on social media here or here, or volunteer your skills, donate, or help spread the word about their mission.
Refettorio is located at 51 Philbeach Gdns, London SW5 9EB. Its closest tube station is Earl's Court.
This article was written with the help of OpenAI's ChatGPT. Learn more about how we use ethical and responsible artificial intelligence at Plant Based News.
More like this: