For decades, vegan lifestyles have been relatively niche in the US. Veganism rarely appeared in the media and compared to today, many people were just not that interested in plant-based food.
But a rise in conscious consumerism has seen more people ditching animal products – citing health, environmental, and ethical motivations.
In the US, the number of vegans increased by 600 percent between 2014 and 2017, according to GlobalData.
And retailers are paying attention. Ninety-five percent of US grocery stores offer plant-based meat, Forbes reported in 2018.
Interest in vegan living is still going strong; the plant-based food market increased by 27 percent in 2020. In comparison, the total US retail food market increased by just 15 percent.
Moreover, the plant-based meat category grew twice as fast as animal-based meat, signaling a significant upheaval of the food industry.
Effects of reduced meat consumption
Many experts around the world agree that lowered consumption of meat, dairy, and eggs can benefit the planet – especially when it comes to tackling the climate crisis.
In fact, when researchers conducted the most comprehensive analysis of farming's impact on the planet to date, they concluded that: "A vegan diet is probably the single biggest way to reduce your impact on planet Earth, not just greenhouse gases, but global acidification, eutrophication, land use and water use."
Additionally, many health professionals encourage plant-based eating to lower the risk of disease. Earlier this year, a team at the University of Oxford found that eating red meat and processed meat leads to a higher risk of ischaemic heart disease, pneumonia, and diabetes.
Poultry consumption, on the other hand, was linked to a higher risk of gastro-oesophageal reflux disease, gastritis, duodenitis, diverticular disease, gallbladder disease, and diabetes.
Workers in the meat industry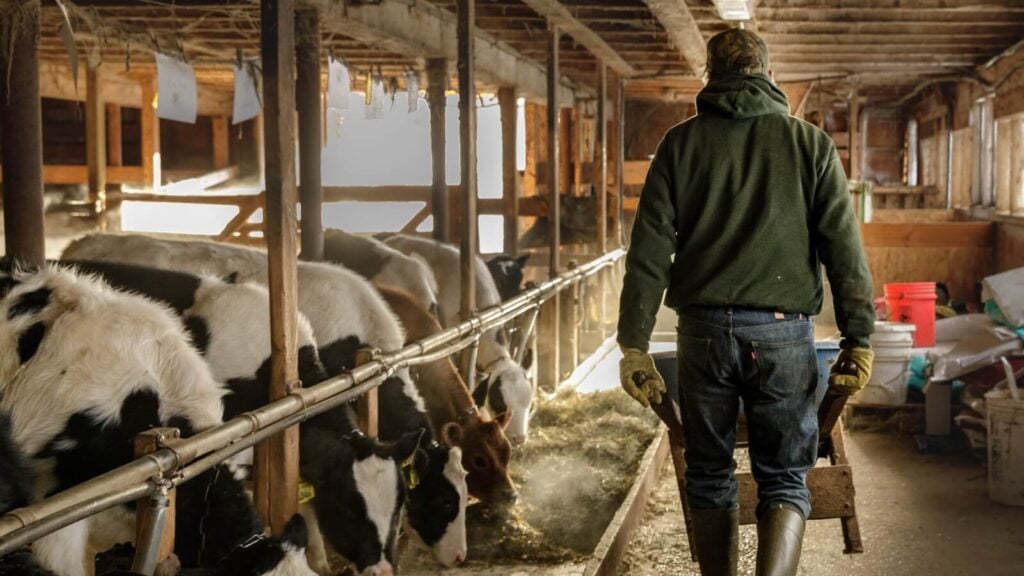 But the decline of meat hasn't benefited everyone – namely, those working in the farming and meat processing industries.
According to IBISWorld, there are currently just under half a million (499,638) people employed in the US meat processing industry. Meat processors sort, clean, grind, and package meat for human consumption.
It's the top ranked manufacturing industry by employment in the US.
The number of farmers raising animals for meat is less clear, especially considering the increase in factory farms. According to an analysis undertaken by Sentience Institute, around 99 percent of farmed animals in the US live on factory farms.
Still, animal agriculture is undeniably the source of livelihood for millions of people worldwide. It's a concept Vox explored in an article earlier this month. It begged the question: what does a meatless future look like for farmers?
Farmers and a meat-free future
Unsurprisingly, many people working in the animal-based food system have voiced their disapproval of the vegan movement. But it's not the first time changes like this have happened.
Vox highlights similarities between the public's wavering interest in meat and the decline of coal and oil.
"[Farmers'] position is not unlike what coal miners and oil workers faced a couple of decades ago before natural gas, wind energy, and solar power took over a big chunk of the market. In recent years, some have trained to become wind farm technicians or to install solar panels, while others have been unable to find work in the renewable energy sector," the publication wrote.
"Just as with the shift to green energy, there are potential opportunities for sectors of the meat industry."
For instance, some meatpackers could move on to packing plant-based products, Vox says. And in the farming world, a growing number of people have pivoted their businesses to move away from animal-based food.
Non-profit organisation Free From Harm has a dedicated section on its website for such people. It features meat, dairy, and egg farmers who have overhauled their businesses to focus on growing plant-based food.
For instance, Jennifer Barrett and her husband Rodney had raised cattle and chickens for 18 years. Health complications spurred Barrett to try out a plant-based diet. "I felt like a whole new person. My mind was so sharp and clear. In addition to that, I was sleeping like a baby. I had so much vitality and energy and JOY," she wrote.
She also revealed that taking the chickens to slaughter had her 'feeling so heavy with grief that they were all going to die… and for what?'
"I started to see the chickens differently. I'd never really looked at them as individuals before, but my heart started to break when I would see their terror and suffering. Suddenly I saw them as birds, not products!"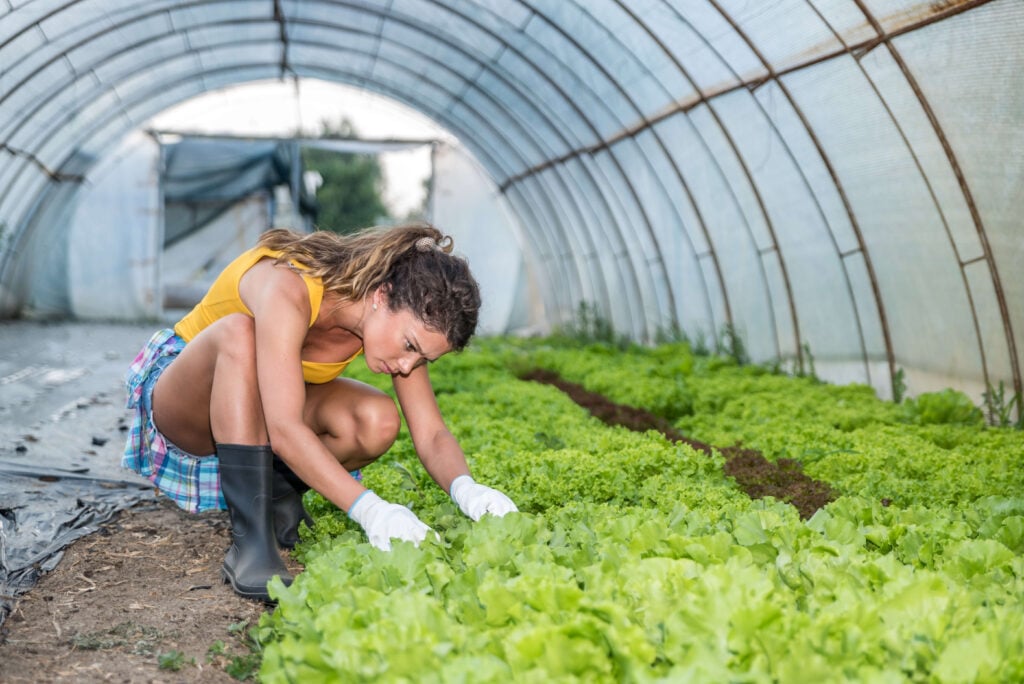 And so, the couple canceled their poultry production contract and stopped breeding and selling cattle. Now they've transitioned to mushroom farming.
A similar change of heart inspired former UK beef and dairy farmer Jay Wilde to take his herd to a sanctuary and begin growing vegetables instead.
Pig and sheep farmer Bob Comis started doubting his business model, too. "I am feeling very much that it might be wrong to eat meat, and that I might indeed be a very bad person for killing animals for a living," he wrote on his blog.
More than a year later, he wrote: "Truly, I cannot think of one sound ethical argument in favor of slaughtering animals for their meat." Comis became vegan and converted his farm to grow vegetables. He also created a documentary about the journey, called The Last Pig.
Transfarmation
There are a growing number of organizations assisting farmers in transforming their businesses to vegan models. Mercy For Animals launched a project called Transfarmation to do just that. It aids animal farmers convert their business models to animal-free ones, such as growing mushroom or hemp crops, or even producing solar and wind energy. The project aims to help farmers secure debt forgiveness as well as to launch crowdfunding campaigns to financially support the shift.