Plant-based food sales in the US exceeded $7 billion during 2020. The US vegan food market boosted by 27 percent, growing nearly twice as fast as the total US retail food market, which increased by 15 percent.
Meanwhile, reports were emerging of the animal industry's link to pandemic risk. Experts have since predicted that the COVID-19 pandemic could lead to a shift away from the consumption of meat.
Plant-based food sales
The data* was commissioned by the Plant Based Foods Association (PBFA) and The Good Food Institute (GFI).
The report also says the value of plant-based meat – the second-largest plant-based category – hit $1.4 billion last year. In fact, the vegan meat category grew twice as fast as conventional meat.
Moreover, plant-based milk (the largest plant-based category) reached $2.5 billion and accounts for 35 percent of the total plant-based food market.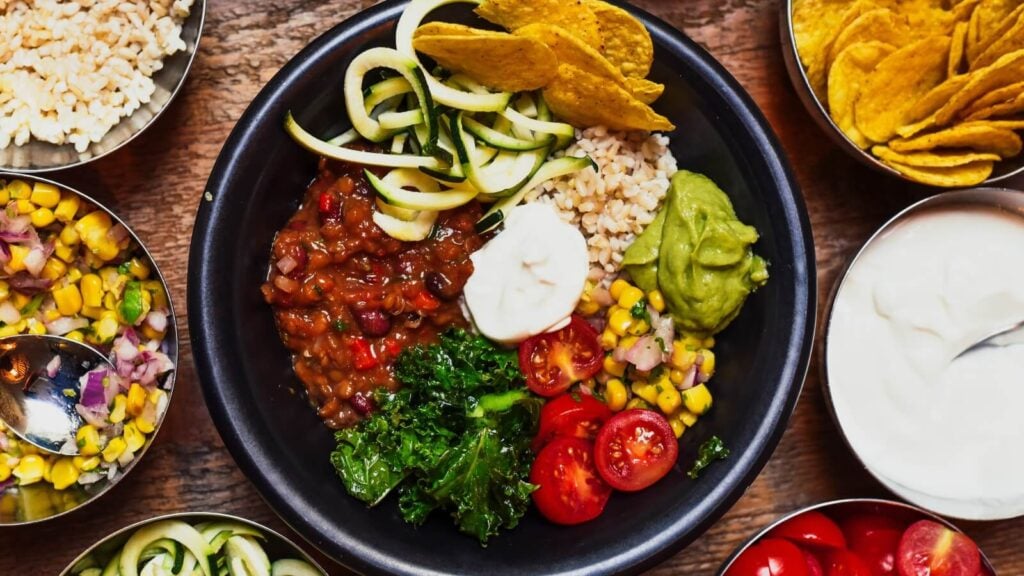 'A fundamental shift'
Julie Emmett is the Senior Director of Retail Partnerships at PBFA. In a statement sent to PBN, she said: "The data tells us unequivocally that we are experiencing a fundamental shift… An ever-growing number of consumers are choosing foods that taste good and boost their health by incorporating plant-based foods into their diet.
"As this industry surpasses the $7 billion threshold… PBFA is excited to continue our work to help build a sustainable infrastructure, including domestic ingredients sourcing, for this growing demand to expand access to plant-based foods."
'A breakout year for plant-based foods'
Kyle Gaan is a Research Analyst at GFI. He added: "2020 was a breakout year for plant-based foods across the store.
"The incredible growth we saw in plant-based foods overall, particularly plant-based meat, surpassed our expectations and is a clear sign of where consumer appetites are heading.
"Almost 40 percent of households now have plant-based milk in their fridge. And, at this rate, it won't be long until we see just as many households purchasing plant-based meat."
Related articles…
COVID-19 pandemic
The ongoing pandemic has left many thinking twice about how and what we consume. The reflection is valid; a report from last year found that reducing 'excessive' meat consumption could 'significantly' lower the risk of another pandemic.
A 2020 report examined the link between our diet and the global food system, as well as zoonoses. A zoonosis is an infectious disease that can be passed between non-human animals and humans. Lyme disease, salmonella, and COVID-19 are some examples.
The report concluded that intensive animal farming is the 'single most risky human behavior for future pandemics'.
A similar claim was made earlier this month. A report, led by The Nature Conservancy, studied the wildlife's trade impact on viruses.
Lead study author Dr Shivaprakash Nagaraju commented: "From our findings, it is conceivable that wildlife trade (legal and illegal) is the key risk factor driving the global spread of zoonotic and emerging infectious diseases."
*GFI and PBFA commissioned the data from SPINS and custom refined the data to reflect only plant-based products that directly replace animal-based products