Today, in the heart of London, I attended a vibrant flashmob convened to voice a crucial call to action – demanding cleaner, more sustainable shipping practices to protect our oceans and climate. As delegates arrived for the opening day of the UN's International Maritime Organization (IMO) shipping conference, they were greeted by a vibrant crowd of 60 committed environmental activists grooving to the rhythms of London DJs. This eye-catching welcome was no ordinary greeting; it was a call for urgent action, a plea for the planet, and an exuberant celebration of our oceans.
As I stepped onto the scene, the first thing that struck me was the celebratory atmosphere. The pulsating music, buoyant dancing, and singing felt more like a festival than a protest. The participants, or 'protestor-dancers', were handing out flyers, their shouts of "Save our oceans, reduce pollution!" resonating amidst the music.
'A silent giant in the realm of greenhouse gas emissions'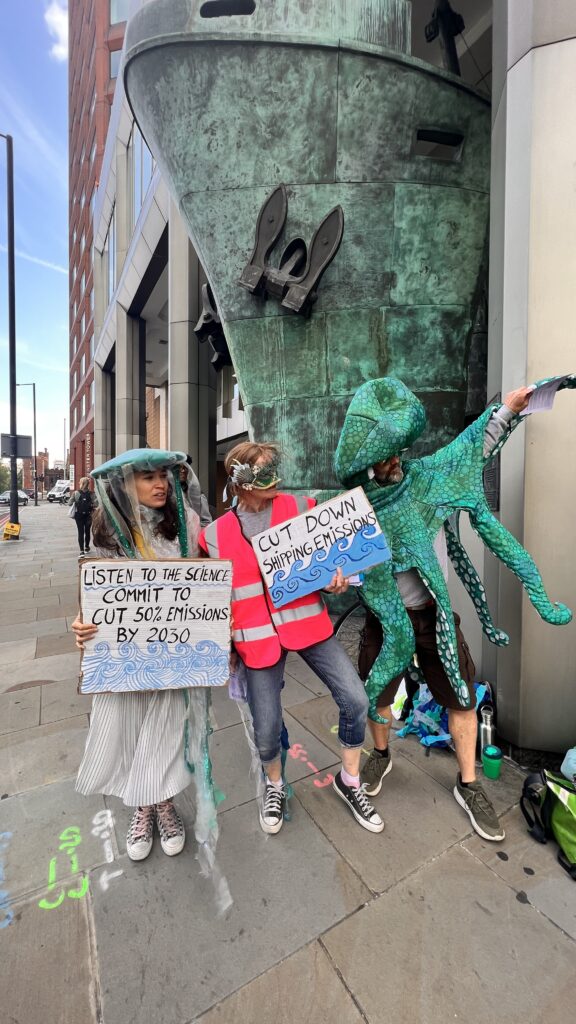 The sequin filled flashmob, organized by Ecohustler – an independent online magazine committed to delivering unexpected, entertaining, and ecological content – highlighted the urgent need for the shipping sector to slash its climate-warming emissions by 50 percent by 2030, with a target of nearly zero emissions by 2040. This radical reduction is not just a pipe dream; it's a real, tangible possibility, and it's an outcome these activists hope to see from the pivotal IMO conference.
"Shipping is a silent giant in the realm of greenhouse gas emissions," explained Matt Mellen, the founder, and editor of Ecohustler. "To achieve the 1.5-degree Paris target, it's imperative that shipping halves its emissions by 2030. The decisions made at this vital conference have vast implications for everyone. The emissions from shipping alone can thrust us further into climate chaos or, if we get it right, herald a brighter future for all of us."
The need for urgent change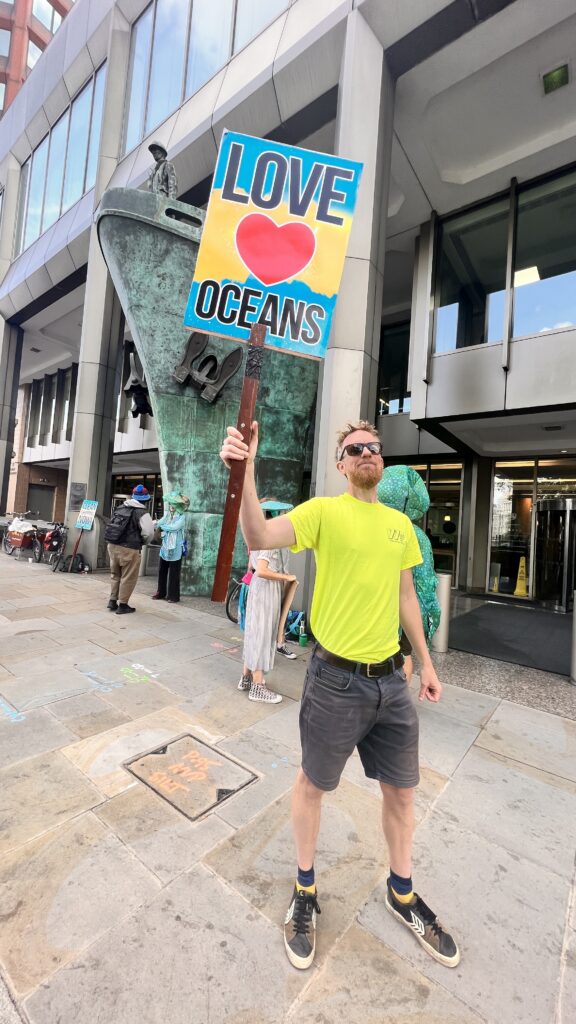 The flashmob's core message is crystal clear: we need urgent, sweeping changes to protect our planet, our health, and the myriad species that share this world with us. The IMO conference presents a historic opportunity for global shipping to switch off fossil fuels and eliminate its contribution to climate pollution.
The push for a more sustainable future doesn't end there. A new study by CE Delft reveals that the shipping industry is technologically prepared to reduce its emissions by up to 47 percent, without impacting global trade costs. This reduction is equivalent to shutting down a staggering 121 coal power plants.
The importance of joy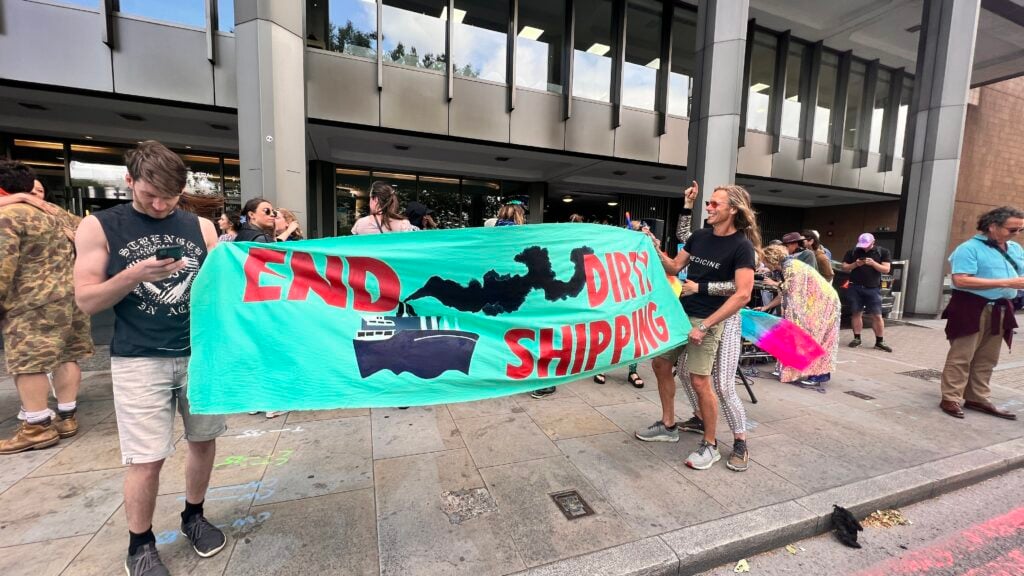 As the world shifts towards a more equitable and sustainable future, it's crucial to recognize the importance of joy and positivity in driving action. The flash mob was a reflection of this belief, embodying the spirit of the movement through dance and music. Samantha Moyo, who founded London's legendary daytime-conscious rave Morning Gloryville and is a trustee of ocean charity City to Sea, commented, "We are delighted to come together at this crucial time to dance for and celebrate our one blue planet. I hope this dance supports the UN delegates standing for the ocean. It's really for them we are showing up."
Dr. Bronner's, the biggest-selling organic soap company in the USA, also supported the event, which has championed environmental activism for over 75 years. Cliff Moss, Managing Director of Dr. Bronner's in the UK, stated, "We're a proud supporter of Ecohustler and help fund their work through our All-One UK Initiative. We believe clean and more sustainable shipping is possible and indeed essential to the modern economy."
The dancing flashmob outside the IMO conference is a vibrant testament to how activism and joy can intersect, embodying a passionate plea for a healthier planet. With a demand for radical change in the shipping industry's emission standards, this demonstration is a powerful reminder that a sustainable future is not just a dream but a necessity.
This article was written with the help of OpenAI's ChatGPT. Learn more about how we use ethical and responsible artificial intelligence at Plant Based News.