While we hope for inclusion, love, and kindness with every new day that rolls in, there is no better time than Pride Month to celebrate vegan members of the LGBTQIA2S+ community.
Below, you can find a list of 20 peaceful-and-proud vegans who are also making waves in queer and inclusive spaces.
So, in no particular order, let's dive in.
Tiff Der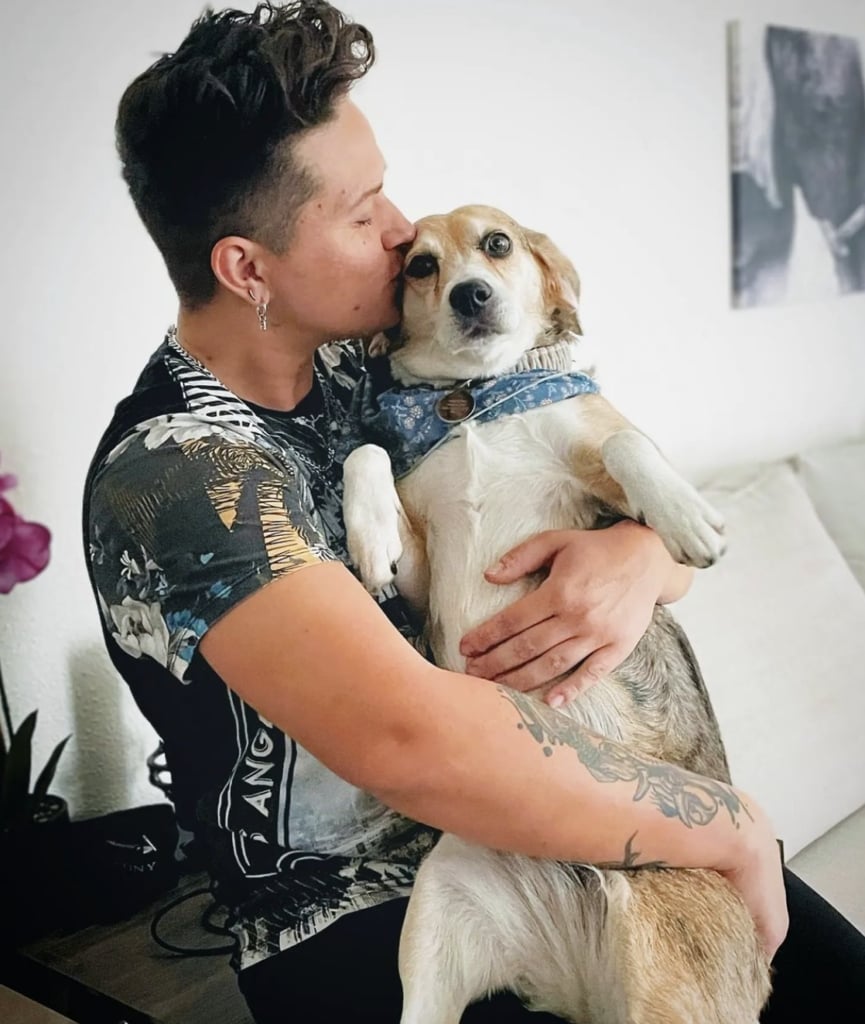 With a rapidly growing spotlight thanks to The Ultimatum: Queer Love, Tiff Der is a public figure born from an era of increasingly inclusive reality TV.
They also cohost the Fweebs Podcast, a brand new series about life, dating, friendship, and hot topics within the LGBTQIA2S+ community.
Today, Tiff has more than 20,000 followers on Instagram — where they talk all things queer, Ultimatum, and (of course) Shylo the senior pup.
Elliot Page
An actor since childhood, Elliot Page is perhaps best known for his roles in The Umbrella Academy, Inception, and the breakout early-aughts hit Juno.
But the star has also made major waves within the LGBTQIA2S+ community with productions like Freeheld, and Gaycation with Elliot Page, not to mention his highly publicized, and unavoidably public coming out journey.
His personal memoir Pageboy — which shares insights into his lived experience as a trans man (and human being) in the entertainment industry — rolls out next week.
Always a philanthropist, Elliot also directed the 2019 Canadian documentary There's Something in the Water, which explores the impact of environmental racism on Black and Indigenous communities living in Canada's east.
Dr A. Breeze Harper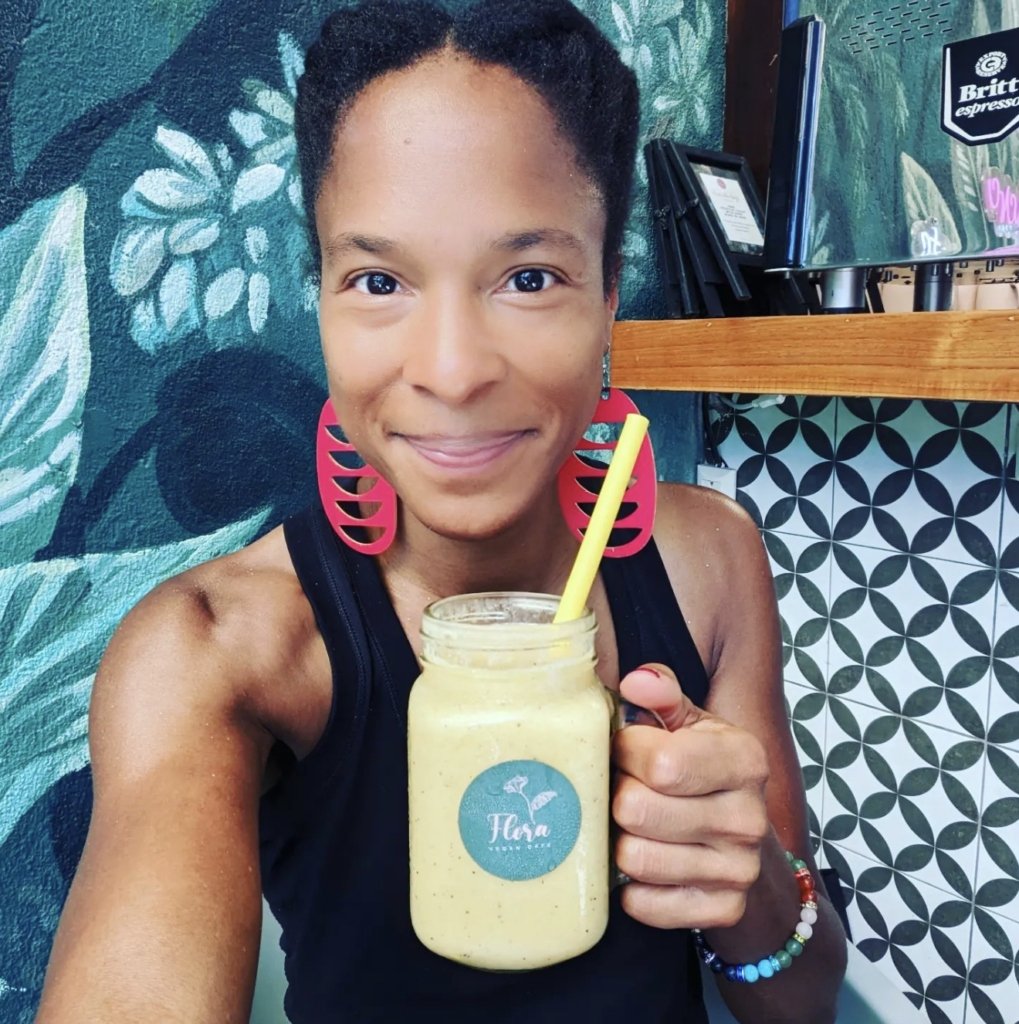 Known simply as @sistahvegan on Instagram, Dr A. Breeze Harper is a mother, entrepreneur, DEI (diversity, equity and inclusion) expert, and keynote speaker on the topic of anti-racism.
As if all of this wasn't enough, Dr Harper has also authored several books covering everything from the perspectives of Black female vegans to "90s queer teen love."
On social media, she shares content surrounding her activism, healthy lifestyle, and prolific work with more than 14,000 followers.
Sean O'Callaghan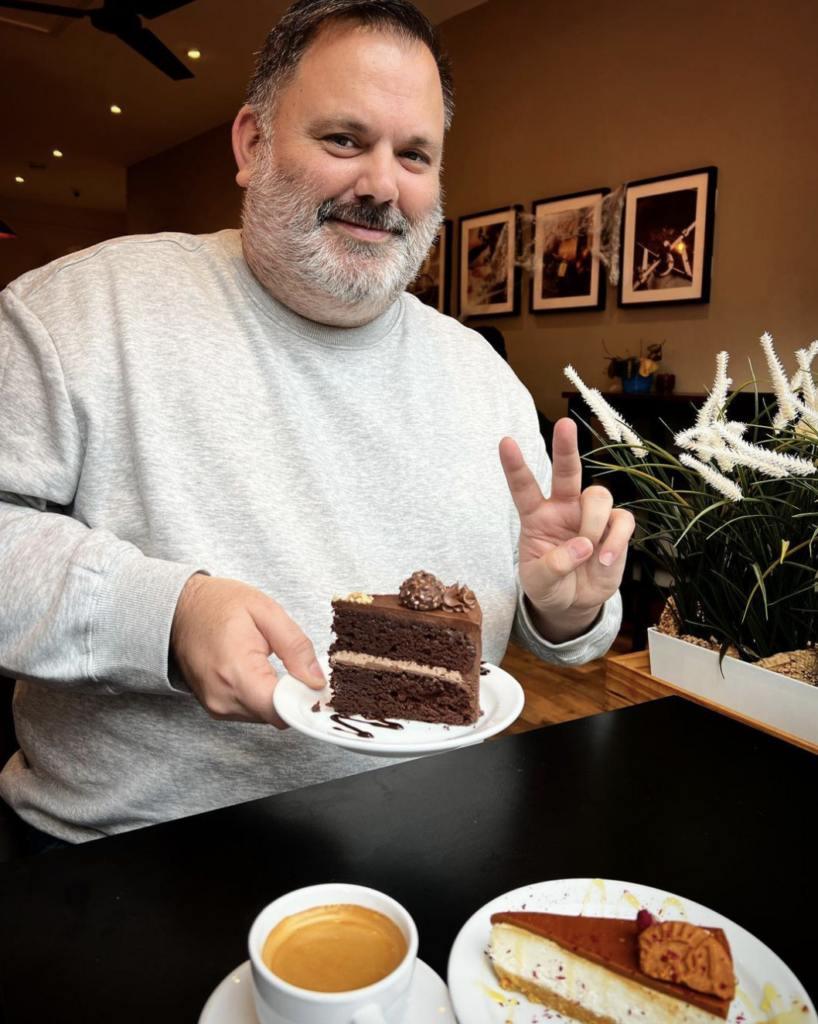 A seemingly unstoppable force of pride and vegan joy, Sean O'Callaghan of @fatgayvegan has garnered more than 69,000 followers on Instagram — and with good reason.
A true foodie, he shares the latest and greatest in plant-based cuisine and products across his page, and has contributed to the work of Vegan Food Cruise, Bosh, and of course Plant Based News.
Occasionally foraying away from food, Sean also keeps his followers updated on vegan and LGBTQIA2S+ events happening in and around London.
Nati Casanova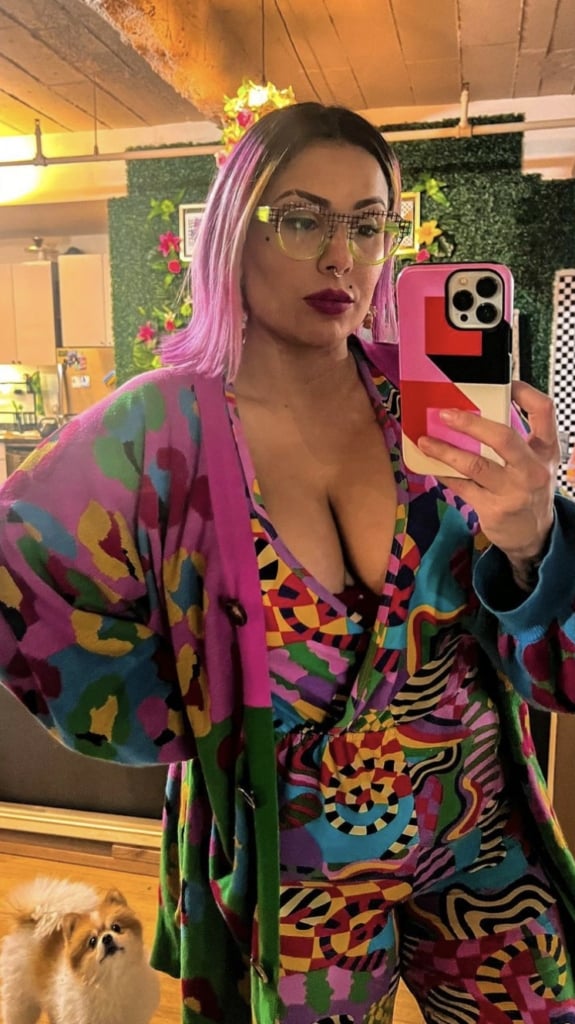 Awarded 2020 Twitch streamer of the year, Latinx, vegan, and nonbinary creator Nati Casanova — also known as @thezombiunicorn — lives in unmistakable technicolor online.
Their Instagram feed has attracted more than 100,000 followers with content spanning body positivity, trans awareness, and the ins-and-outs of keeping their hair that vivid.
A recent post from Nati addressed societal ideas around the gender binary, and what it means to live outside of it.
"With a few minutes left of Trans visibility day, I want to remind y'all that nonbinary folks like myself don't owe anyone androgyny," they wrote.
"Regardless of my outward presentation—whether it's femme, fluid, masc or other—I am still not a woman nor am I a man and I exclusively use they/them pronouns. You don't have to understand someone's gender or lack there of to respect it."
Alan Cumming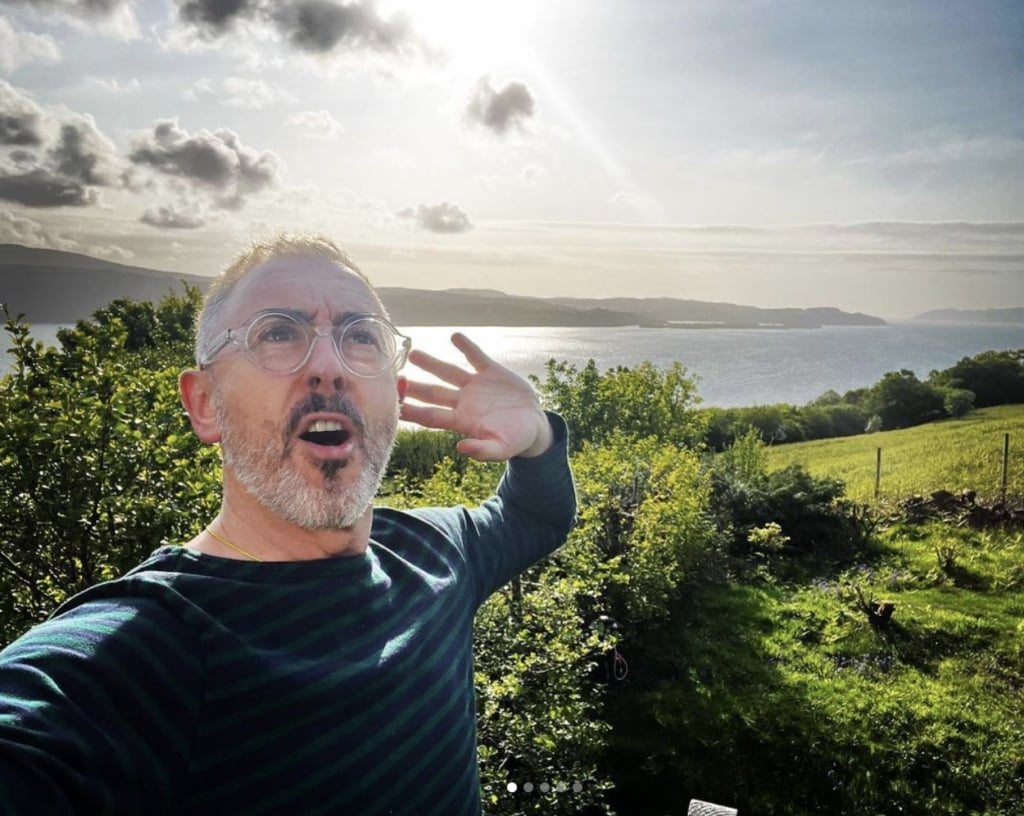 Scottish-American actor Alan Cumming has had an absolutely mammoth, near 40-year, acting career, landing him on several hit shows, including Shmigadoon!, Dr Who, and The L Word.
Married to illustrator Grant Shaffer, Alan is bisexual and speaks to his experience openly.
"I feel that's what I am," he told Kelsie Gibson for People.
"My sexuality has never been black and white; it's always been gray. I'm with a man, but I haven't closed myself off to the fact that I'm still sexually attracted to women."
Vegan since 2012, this mainstream star has not mixed messages when it comes to his lifestyle either — and has explicitly stated that he thinks killing animals "to make or eat things is horrific."
Eddie Garza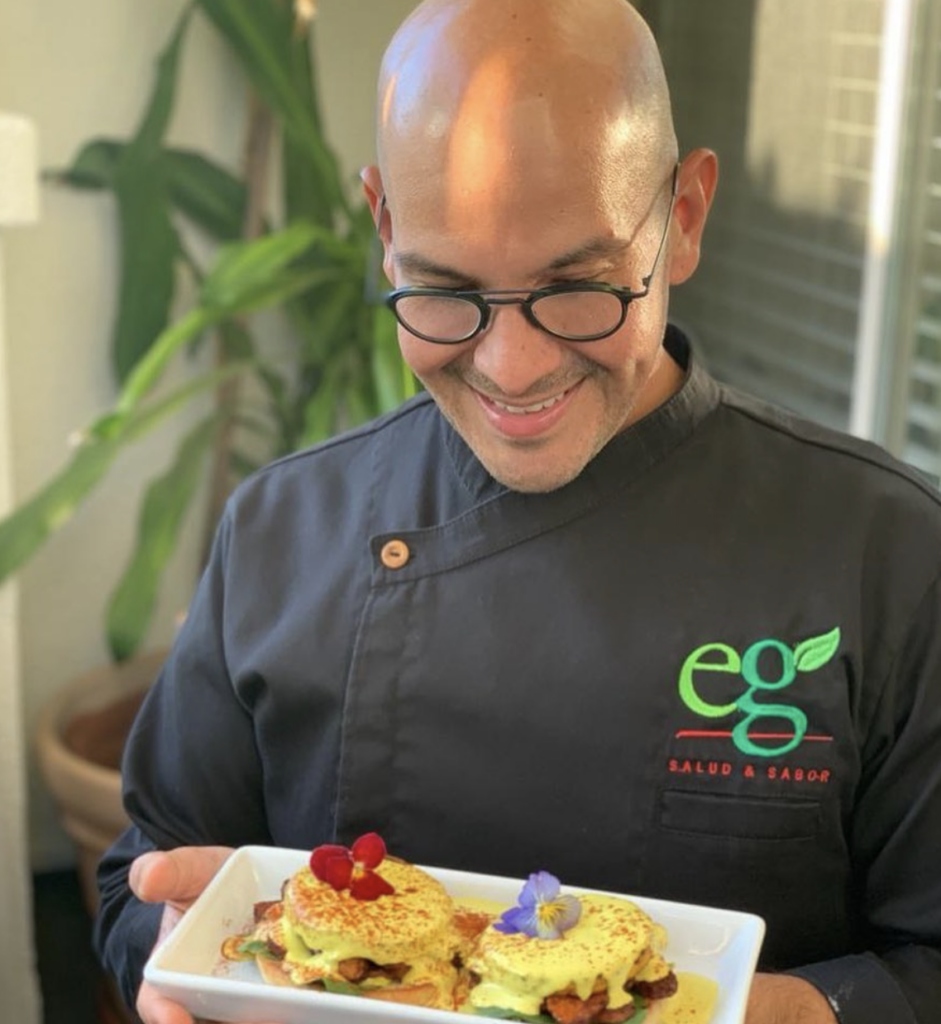 Boasting nearly 30,000 Instagram followers, Eddie Garza is an accomplished plant-based chef and media personality.
Last year, Eddie appeared on The Q Agenda to share his vegan story — covering everything from meat replacements to his tips for navigating plant-based eating in a non-vegan family.
Smashing cultural and linguistic barriers with his advocacy, Eddie shares both English and Spanish content on his mouthwatering Instagram page.
Alayna Joy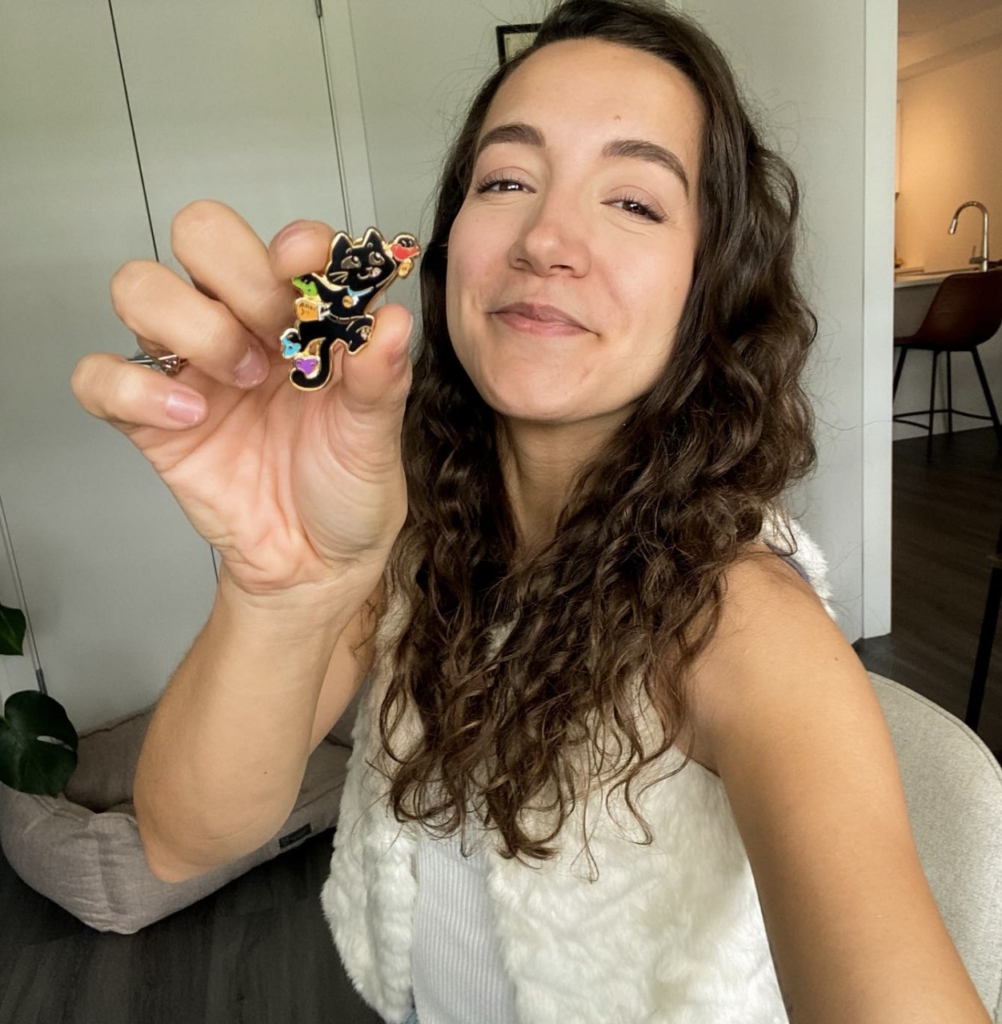 A long-time digital activist, Alayna Joy is an unstoppable force in the absolutely crucial LGBTQIA2s+ YouTube community, and has garnered almost half-a-million followers to date.
After more than a decade on the platform, Alayna's fans have watched her grow up, and have been by her side through more than a few chapters of her coming out story.
Now an out-and-proud lesbian, she is also a key player on The Chosen Family Podcast which she cohosts with TikToker Mak Ingemi and comedian Ashley Gavin.
Harley Quinn Smith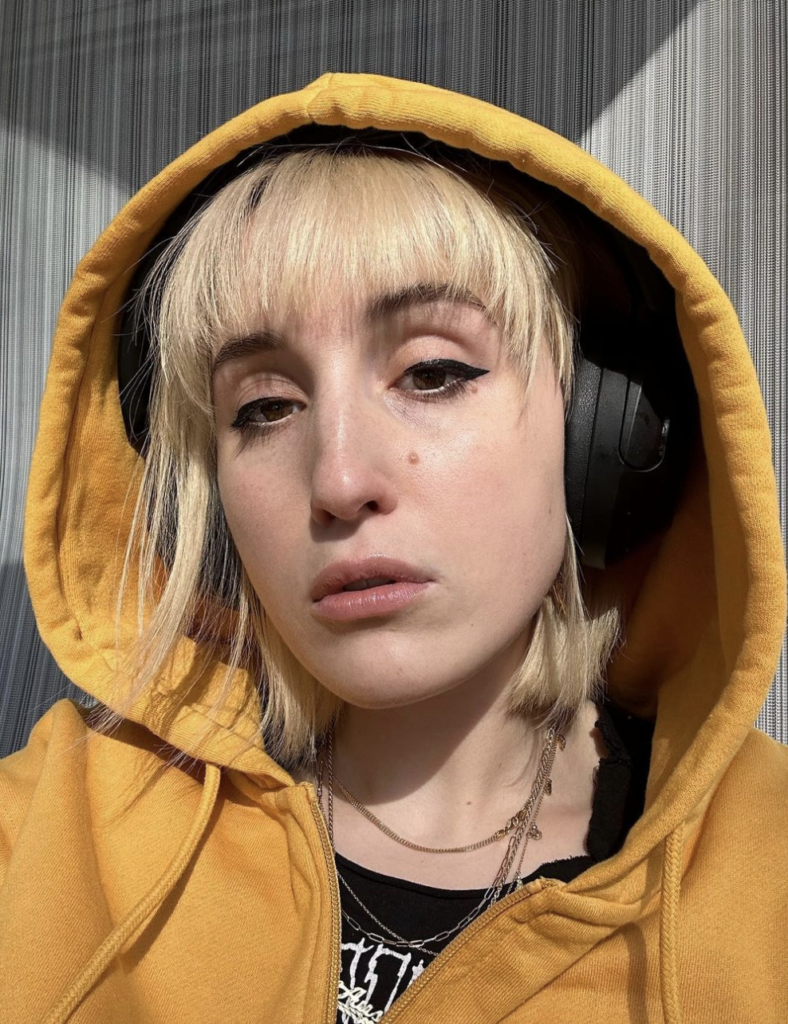 Perhaps best known for turning her highly influential father Kevin Smith vegan after his "widowmaker" heart attack in 2018, Harley Quinn Smith is (of course) more than a daughter to the famous film buff.
She is also an actor — known for both Once Upon a Time in Hollywood and The Jay and Silent Bob Reboot — not to mention a musician, and openly queer woman.
Harley describes herself as "a friend to all animals" on her Instagram bio. She and her father have joined forces in several vegan projects, including a PSA for Farm Sanctuary, and their podcast The Vegan Abattoir.
Sara Gilbert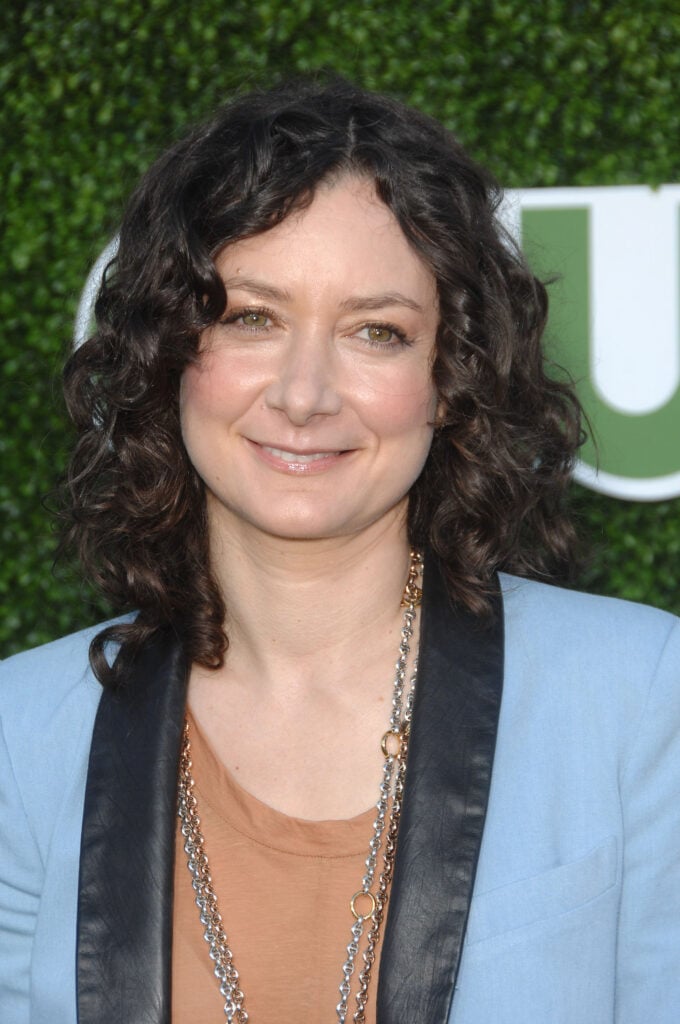 Actor Sara Gilbert — generally recognized for her roles on the Big Bang Theory and Roseanne — has been vegan and out of the closet for upward of ten years.
Candid about her coming out experience, Sara has shared moments from her journey, including the events that transpired while she was dating her costar and friend Johnny Galecki.
"I thought he was super cute and had a total crush on him," she said on daytime talk show The Talk.
"And we started dating and he would come over and we would make out and then I would start to get depressed."
Now openly gay and seemingly happy, Sara shares moments from her personal life and career with 174,000 followers on Instagram.
Jane Velez-Mitchell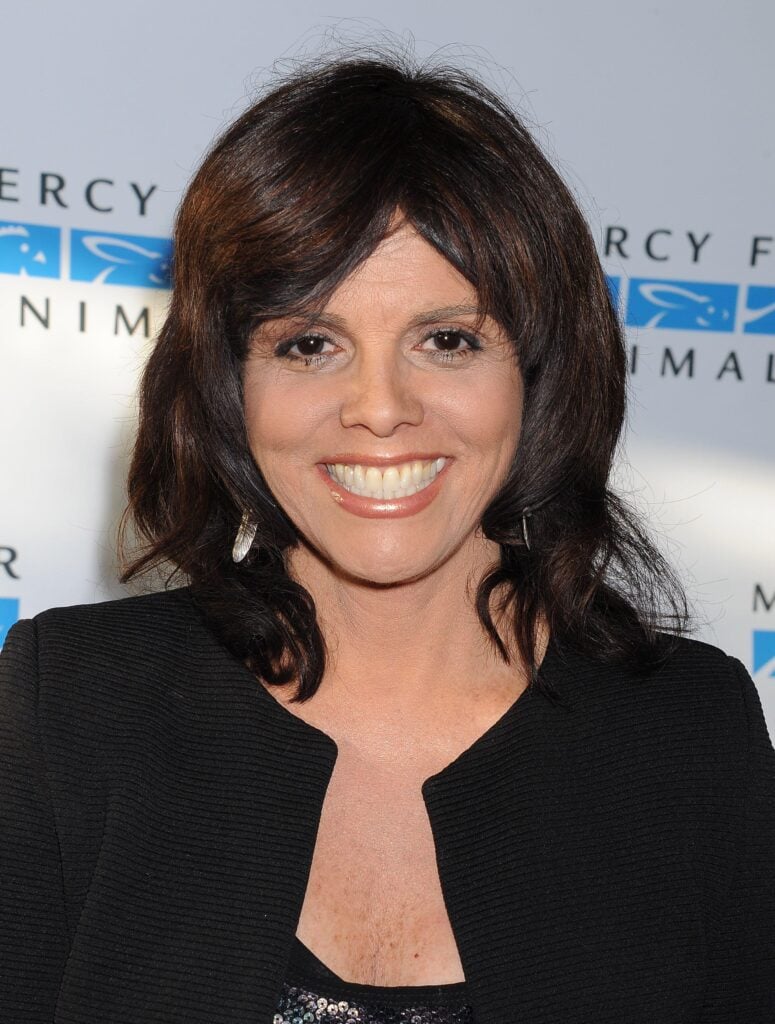 Journalist, author, and proud lesbian Jane Velez-Mitchell – known in part for her show Issues with Jane Velez-Mitchell — has made big waves within the vegan space.
While she did get her start in mainstream media, Jane later broke the mold by launching a streaming platform focused on animal liberation and vegan living, called UnchainedTV.
She is also the host of New Day New Chef, a plant-based cooking show available on Amazon Prime and US cable TV.
Always ready for a vegan moment, Jane sat down with Robbie Lockie, PBN co-founder and fellow member of the LGBTQIA2S+ community, for an exclusive interview in 2018.
Kate Louise Powell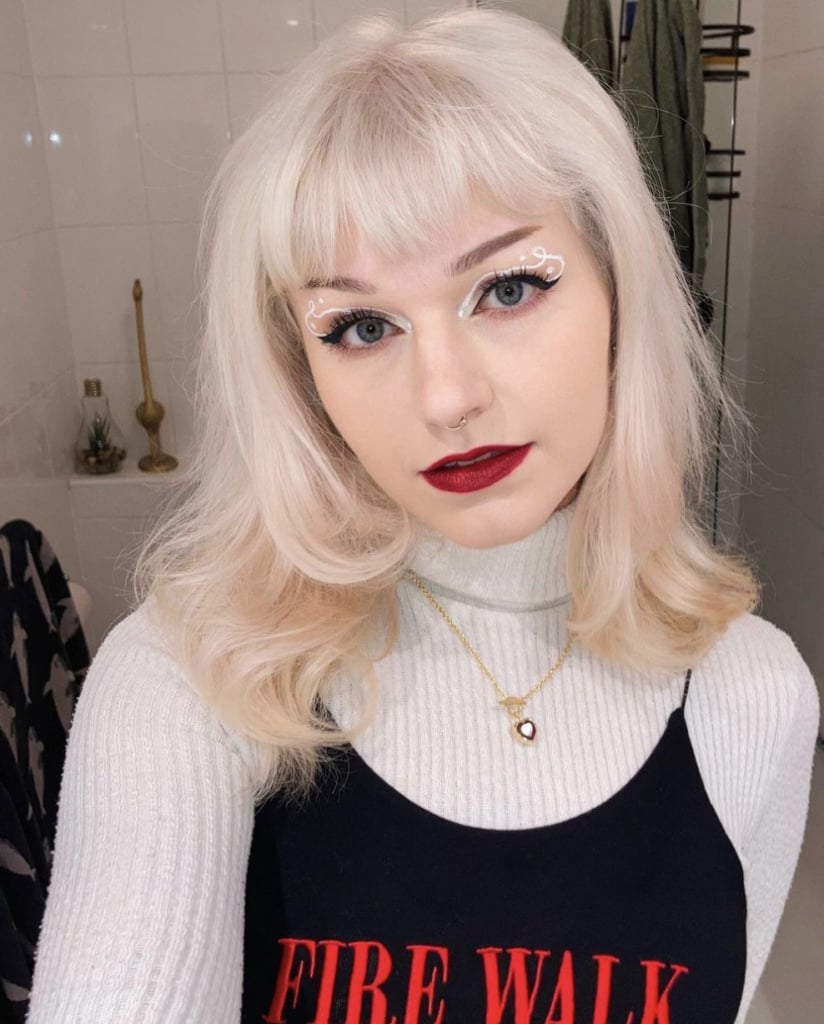 With more than 45,000 followers on Instagram, queer artist and advocate Kate Louise Powell is a well known figure within the vegan community.
A freelance illustrator, Kate's ecocentric art is unmistakably hers — and almost always centers themes of peace, love, and animal liberation.
You can shop her art and follow her efforts within the vegan movement via her stunning Instagram page, where she also shares snaps of her tasty plant-based eats.
Bryce James Mclure
Not quite as well known, but growing a presence in the plant-based social space is Bryce James Mclure of @thegayveganchef.
LA-based and midwest born, Bryce shares tasty and accessible recipes on his website and Instagram page, ranging from lavender lemonade to roasted cauliflower tacos topped with his take on chimichurri.
Bryce also keeps his followers in the loop about plant-based events happening in and around LA.
pattrice jones
Ecofeminist, writer, educator, and activist pattrice jones is a committed animal advocate and visible member of the LGBTQIA2S+ community.
One of the greatest initiatives born from her vegan beliefs is VINE Sanctuary, a Vermont-based refuge that — beyond rescuing animals — also hosts vegan pride events like Rainbow-Palooza which is set to take place later this month.
You can stay up to date with VINE via their small but growing Instagram page.
Ruby Rose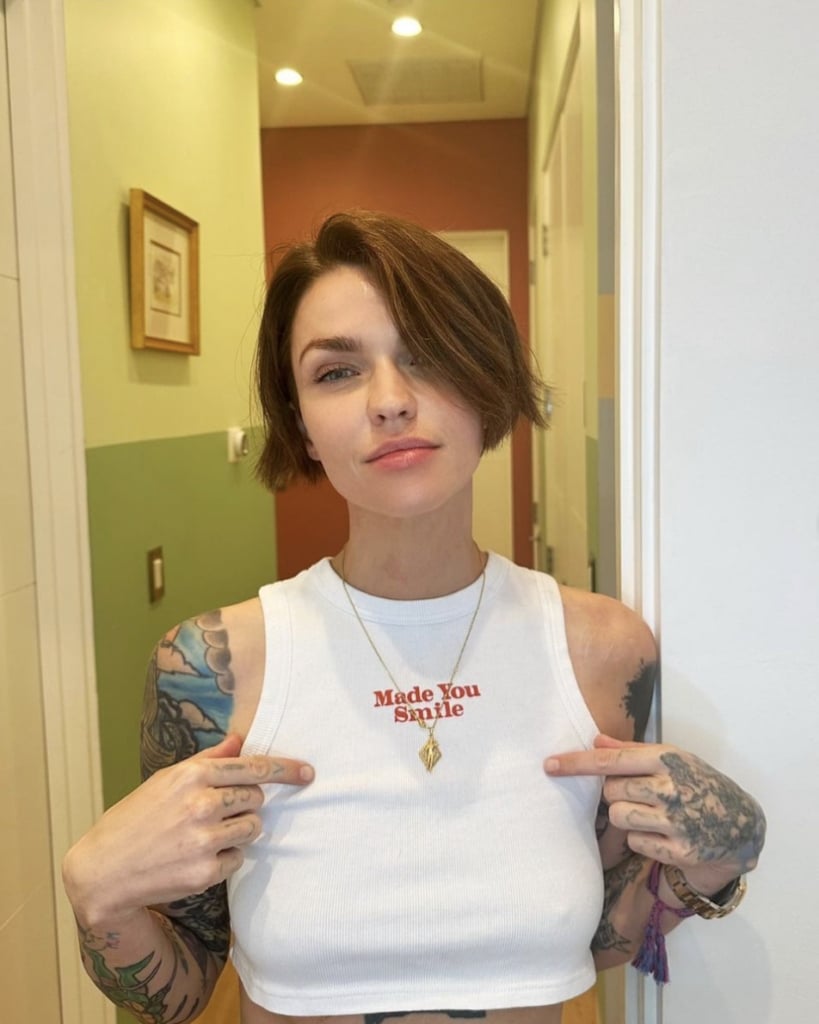 Having risen to meteoric fame with her WLW role on Orange is the New Black, model, actor, and DJ Ruby Rose is a long-out lesbian, and one of PETA's "sexiest vegan celebs."
In 2021, Ruby took to Instagram to encourage her followers to tune into Seaspiracy — a massive move for the animals, given that she has attracted more than 22 million followers to date.
"Watch Seaspiracy on Netflix," she wrote. "It's heartbreaking and I've shown you a taste because I didn't want to show graphic images. But, please watch it."
Jasmin Singer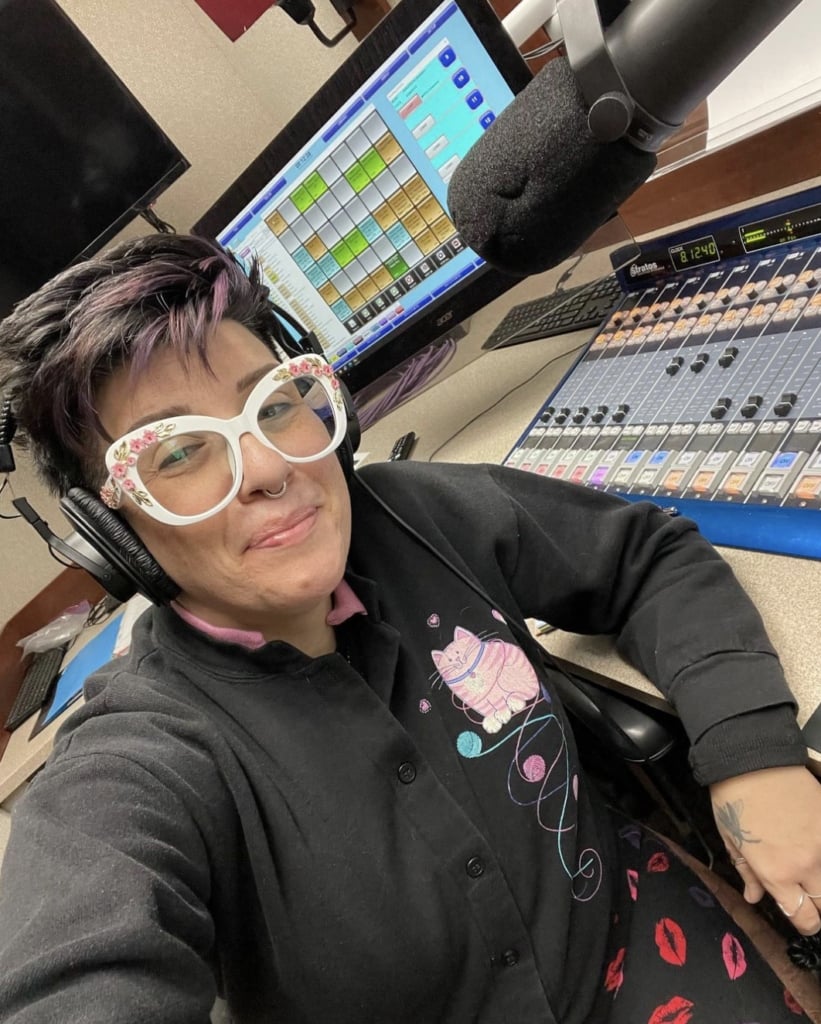 Author and activist Jasmin Singer is a well-known animal advocate who cowrote The VegNews Guide to Being a Fabulous Vegan — just one item on a laundry list of accomplishments within the vegan space.
Also an out-and-proud lesbian, Jasmin shares occasional moments from her private life on socials, even writing an ode to her wife Moore for their fourth anniversary.
"I am grateful every day for Moore," it reads.
"My dapper and absolutely brilliant wife. It's a true gift to create a relationship where you are each able to continue to explore who you are and what you want to be, without fear, limitation, or judgment."
Billie Lee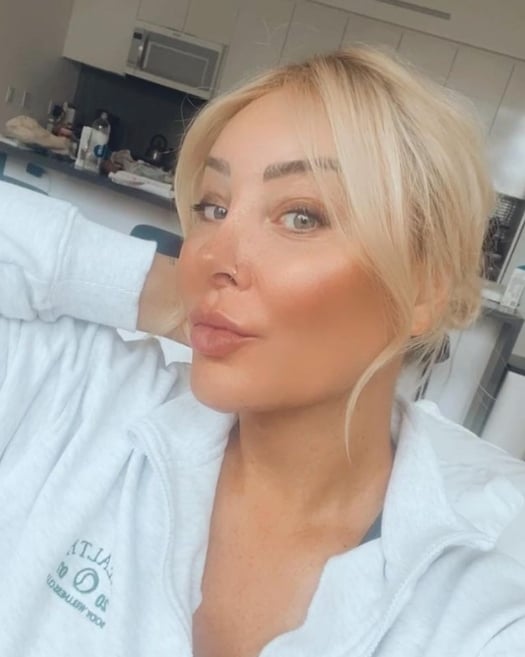 Writer, producer, comedian, and vegan Billie Lee is a fast-rising star, and advocate not only for animals, but the LGBTQIA2S+ community.
Currently sharing tidbits of her pride experience via her Instagram stories, Billie is a vision of happy out living — but refuses to sugarcoat the position she's in.
"I'm so thankful for my stand up comedy taking off," she wrote on Instagram this April.
"It's such a fun way to be visible and represent my LGBTQ+ community. However it's probably one of the scariest things, to get on stage and be so vulnerable about my trans experience during the current socio-political climate crises and attacks on transgender people including our children."
You can follow Billie on Instagram, where she's attracted more than 100,000 followers to date.
Thomas Dekker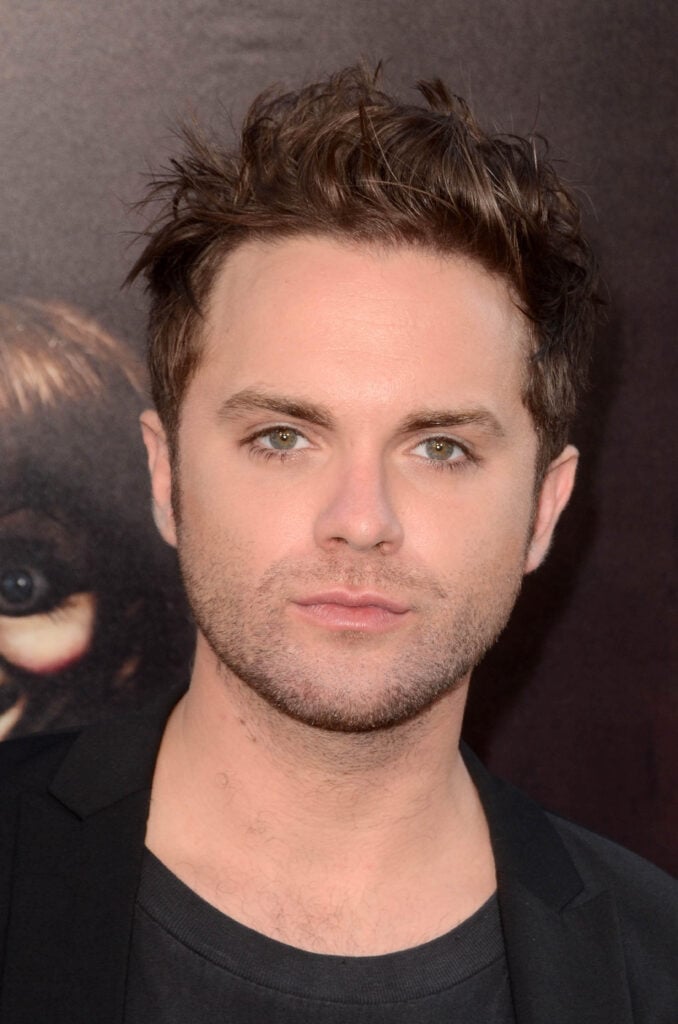 Actor Thomas Dekker has appeared in countless popular TV and cinema franchises, including select iterations of Star Trek, Terminator, and A Nightmare on Elm Street.
Thomas has been vegan since he was 12 years old, but did not come out as gay until he was outed by a costar and colleague in 2017.
While this isn't a situation anyone should be forced to manage, it's safe to say the actor responded with pride and grace.
"While it is an odd situation, I thank [my costar] because it presents a prime opportunity for me to publicly say that I am indeed a man who proudly loves other men," he wrote on Instagram.
"In fact, this April, I married my husband and I could not be happier."
Lauren Marshall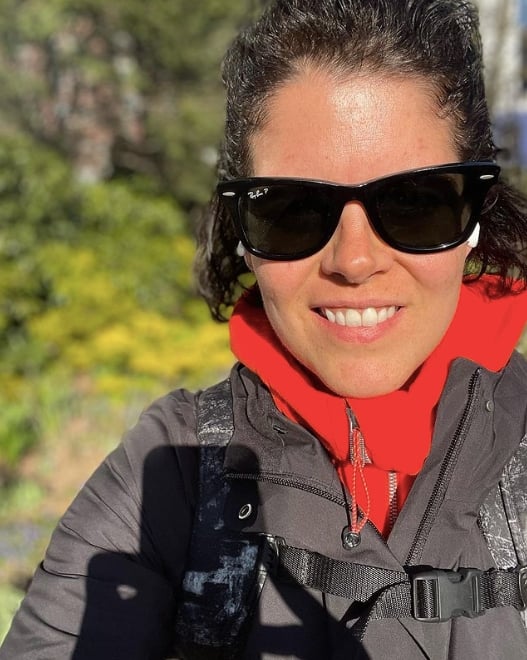 Perhaps not as well known as she should be, chef Lauren Marshall is an accomplished plant-based innovator and entrepreneur.
Lauren received training at the Culinary Institute of Canada, and went on to appear on Top Chef Canada, and cofound Real Fake Meats — the first vegan butcher shop in Halifax, Nova Scotia.
When she isn't hard at work with her brick-and-mortar, Lauren shares snap shots from her life with her wife and prolific plant-based travels on her Instagram page.

Jim Morris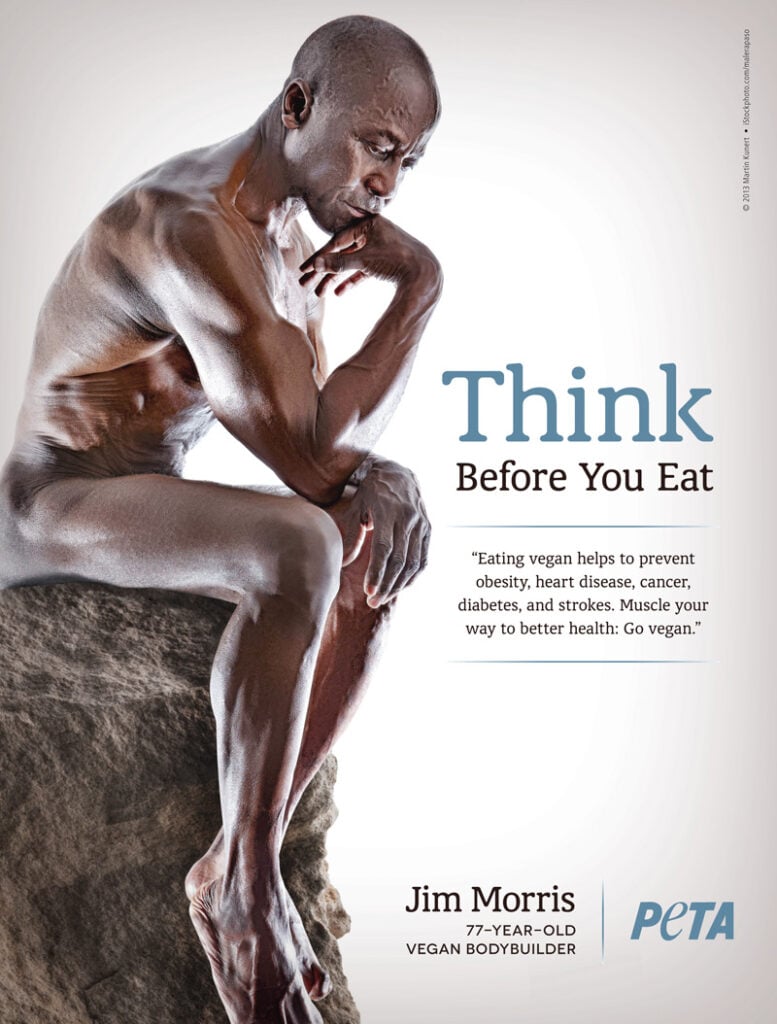 While he did unfortunately pass in 2016, late and great athlete Jim Morris was a proud vegan who bared it all for the animals in a fully nude PETA advert at the better-than-ever age of 77.
While Morris originally ditched meat in the eighties, he had been fully vegan for more than a decade at the time of his passing.
A long standing fixture in the LGBTQIA2S+ community, Jim was openly gay, and once served as a security guard for pop-music superstar and queer icon Elton John.
—
LGBTQIA2S+ refers to Lesbian, Gay, Bisexual, Transgender, Queer or Questioning, Intersex, Asexual, and Two-Spirit Indigenous people, as well as countless other terms representing various gender identities and/or sexual orientations.
Disclaimer: Plant Based News is an LGBTQIA2S+-friendly work space, and the word "queer" is used in this article not as a pejorative, but a warm, positive, and reclaimed identifier of the the LGBTQIA2S+ community.
—
This article was originally published on June 16, 2018. It was last updated on June 12, 2023.