A small Dutch town is asking its schools, food stores, and restaurants to promote plant-based food as part of a drive for a sustainable food system.
Altena, part of the North Brabant province in the Netherlands, has stepped up to create the "Plant-Based Together" project. In partnership with the Green Protein Alliance (GPA), the project wants to encourage people to choose plant-based foods more often. Wageningen university will also be participating as a research partner.
Local schools, supermarkets, and restaurants are participating in the plant-based push. Alongside, Dutch beach volleyball professional Raïsa School is on board as an ambassador. She will show support through the sharing of her favorite vegan recipes and food products across her social channels.
She also appears in a video where she directly asks the residents of Altena to eat plant-based food more frequently.
"Tasting that plant-based food can be delicious is the best way to convince people," said the GPA's Marrianne Karstens. "This is why we are organizing several tasting sessions together with supermarket entrepreneurs from the region."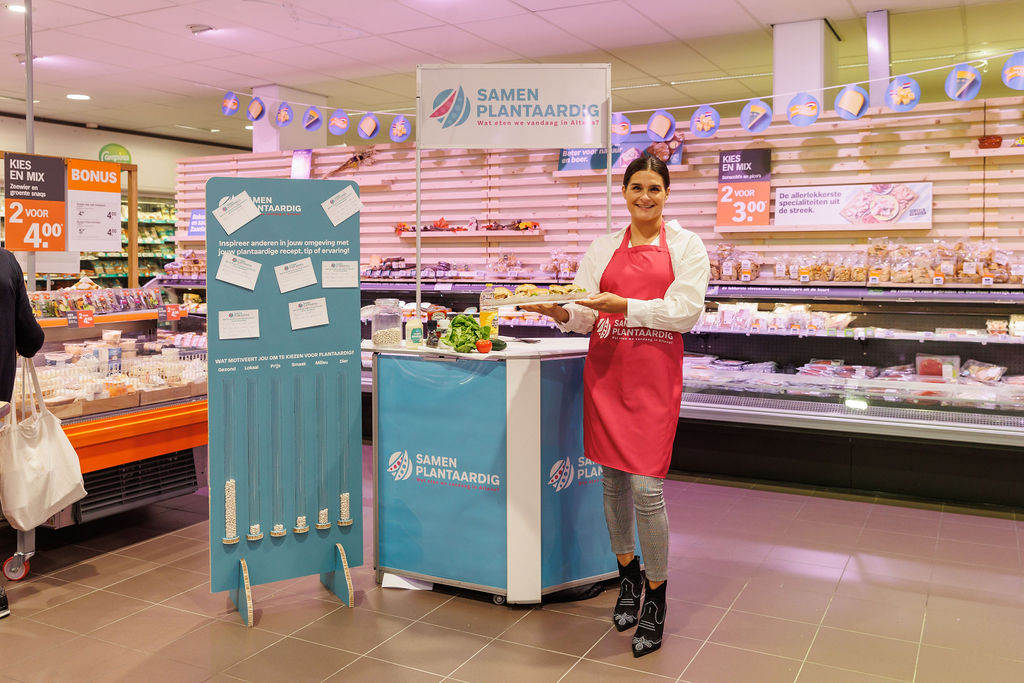 Helping the Dutch go plant-based
The new project comes amid a similar nationwide push from GPA. The alliance wants to see Dutch diets embrace a 50:50 split in terms of plant-based and animal-based proteins by 2025. At present, the split is thought to be 37:63 in favor of foods that include meat and dairy.
Altena is considered a prime location to test the effectiveness of the promotion of plant-based food. This is due to it not currently being deemed a popular choice for many of the population.
The success or failure of the initiative will be judged on consumer shopping habits, with purchase data analyzed to identify any positive uptick in plant-based food buying.
"Based in part on checkout data, we will measure in the period after the [supermarket] tastings whether they have had a long-term incentive effect," Karstens concluded.