Academics, campaigners, and environmental experts from across the UK are calling on universities to adopt completely plant-based catering on their campuses.
The Plant-Based Universities campaign published an open letter to university vice chancellors, student unions, and catering managers. The letter was signed by more than 650 academics, as well as 200 notable environmental experts, including naturalist Chris Packham.
Academics from more than 50 universities have supported the campaign. These include the Universities of Oxford and Cambridge, Imperial College London, the London School of Economics and Political Science (LSE), and St Andrews.
"This open letter should be a clear message to universities across the UK and beyond that the time for bold and decisive change is now," said Michelle Farnham, coordinator of the Plant-Based Universities campaign, in a statement. "We've already seen seven universities make the commonsense commitment towards 100% just and sustainable plant-based catering, all that remains is for others to step up and show the same level of climate leadership."
'A crucial period for the future of all life'
The letter urges universities to rethink their food catering for the sake of the planet. "We are writing to you as a concerned group of academics, public figures, industry professionals, alumni and grassroots campaigners," the letter begins. "We are acutely aware – as you must be too – of the climate and ecological crises; not only this but we are also mindful that animal farming and fishing are leading drivers of them."
The letter went on to cite a body of research into the environmental impact of food published by Dr Joseph Poore and Dr Thomas Nemecek in 2018. The research was the largest meta analysis of global food systems to date. It looked at the greenhouse gas emissions of food products, finding found that animal foods were causing considerably more damage to our climate than plant-based foods. The letter then detailed other environmental impacts of animal agriculture, including water pollution and inefficient land use.
"We are in a crucial period for the future of all life on Earth," the letter continued. "The decisions we make now will shape the future of humanity and the natural world. Our young people, many of whom study at your institutions, deserve to know that their universities are actively working to create a future for them to graduate into."
UK universities go plant-based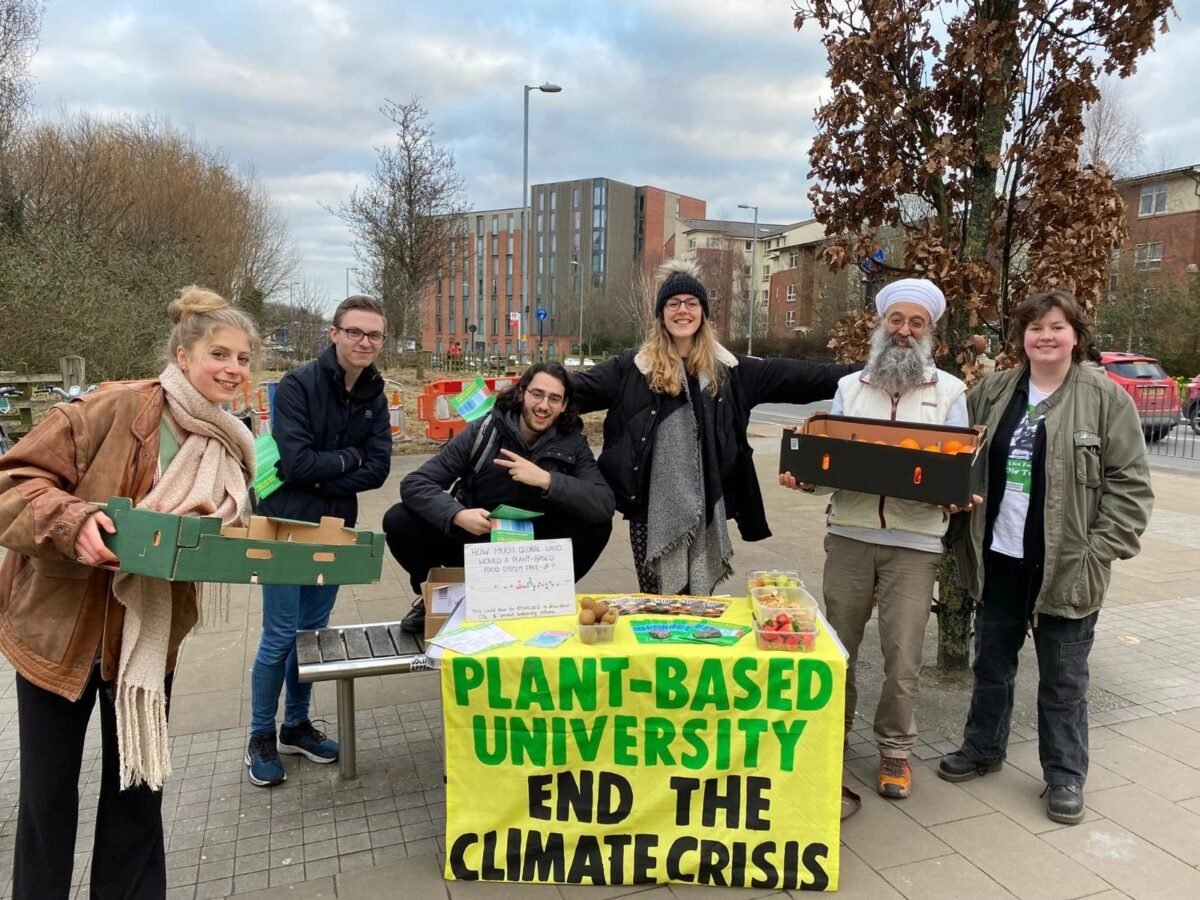 Thanks to Plant-Based Universities campaigns, a number of UK student unions have made steps towards going plant-based. In November 2022, Scotland's University of Stirling sparked national headlines after its student union became the first in the country to vote in favor of serving only plant-based food. The University of Cambridge, London Metropolitan University, University College London, the University of Birmingham, Queen Mary, and Kent have all since made similar moves. 
"We're immensely proud of the seven UK university student unions who've already made steps in the right direction, yet this is not enough," Plant-Based Universities co-founder Nathan McGovern told Plant Based News. "The climate crisis demands bold and decisive actions from us all, the time for half-measures is over. We'll continue to work with universities in the UK and beyond to make these changes as fast as is possible."
The environmental impact of animal foods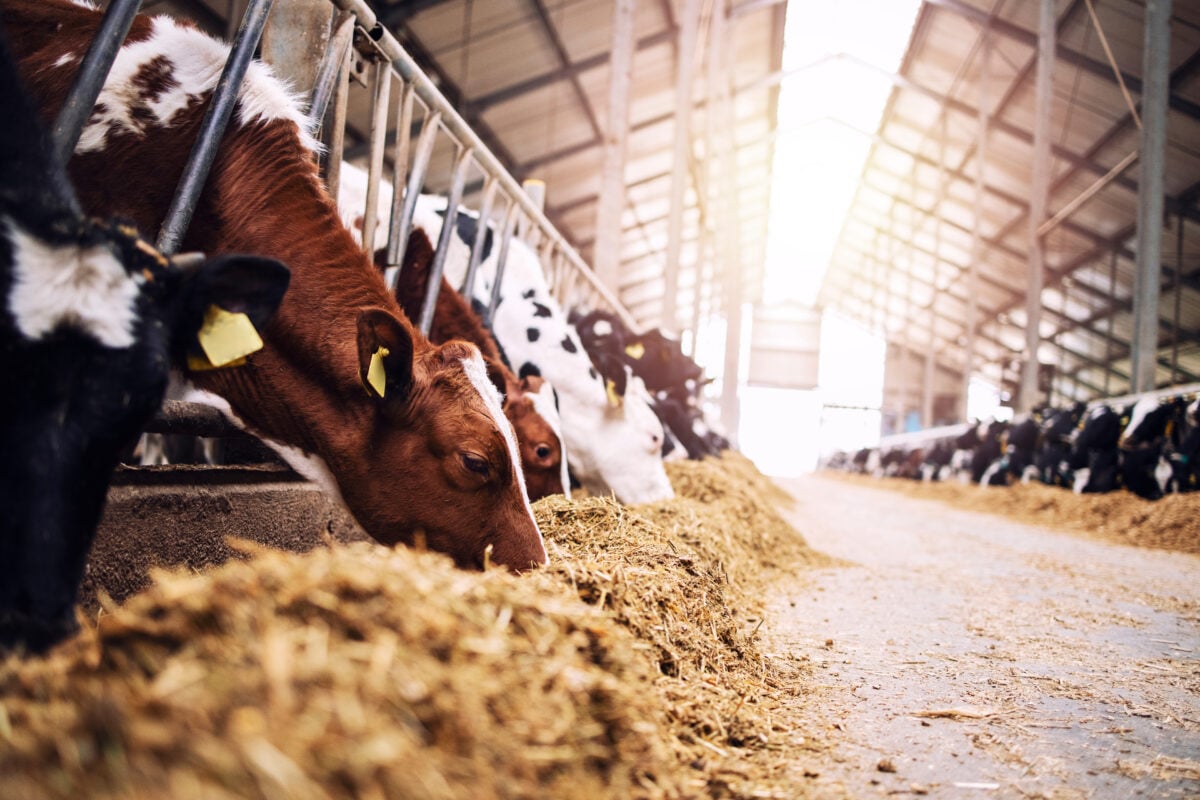 There's no doubt that animal agriculture is catastrophic for the environment. A study published earlier this year found that our food system alone would heat the world beyond the 1.5C limit outlined in the Paris Climate Agreement. This would happen even if all fossil fuels were eliminated entirely. High-methane foods including meat and dairy are largely to blame. Methane is a powerful greenhouse gas, which is thought to be 80 times more warming than carbon dioxide in its first 20 years in the atmosphere. Around a third of human-caused methane comes from farmed cows.
"Universities are places of education and knowledge; they are the institutions that've provided us with groundbreaking climate research and shown us the solutions to the climate and nature crises," said McGovern. "One of those solutions is a safe and secure plant-based food system – now is the time for universities to step up and make the transition to 100 percent plant-based catering and lead by example."
More like this: