The free vegan streaming television network, UnchainedTV, has announced it is partnering with Plant Based News (PBN) as its corporate sponsor for the year ahead.
The new vegan streaming platform and multi-award winning, awareness-raising resource PBN have a similar mission.
They aim to share the stories not often shown by mainstream media, that matter most for animals and the planet. And, shine a light on the narrative around plant-based and sustainable living.
UnchainedTV founder Jane Velez-Mitchell, an award-winning TV journalist, told PBN why this matters:
"Mainstream media is beholden to advertisers who are overwhelmingly meat, dairy, pharmaceuticals, and fast food. That's why what we're doing at UnchainedTV and what you're doing at Plant Based News is so important."
She added that the team is "so thrilled to be collaborating with Plant Based News" as their 2022 sponsor.
A plant-based partnership
UnchainedTV has often collaborated with the executive team at PBN, and this corporate sponsorship provides an opportunity to extend their relationship and grow their shared vision.
PBN's popular end-of-year videos will be prominently featured on UnchainedTV in its own unique category, along with PBN's other compelling video content.
In turn, PBN will keep its ever-growing audience in the loop about the latest films, cooking shows, and original content debuting on UnchainedTV, such as the just-released mini documentary The Lingerie Protest.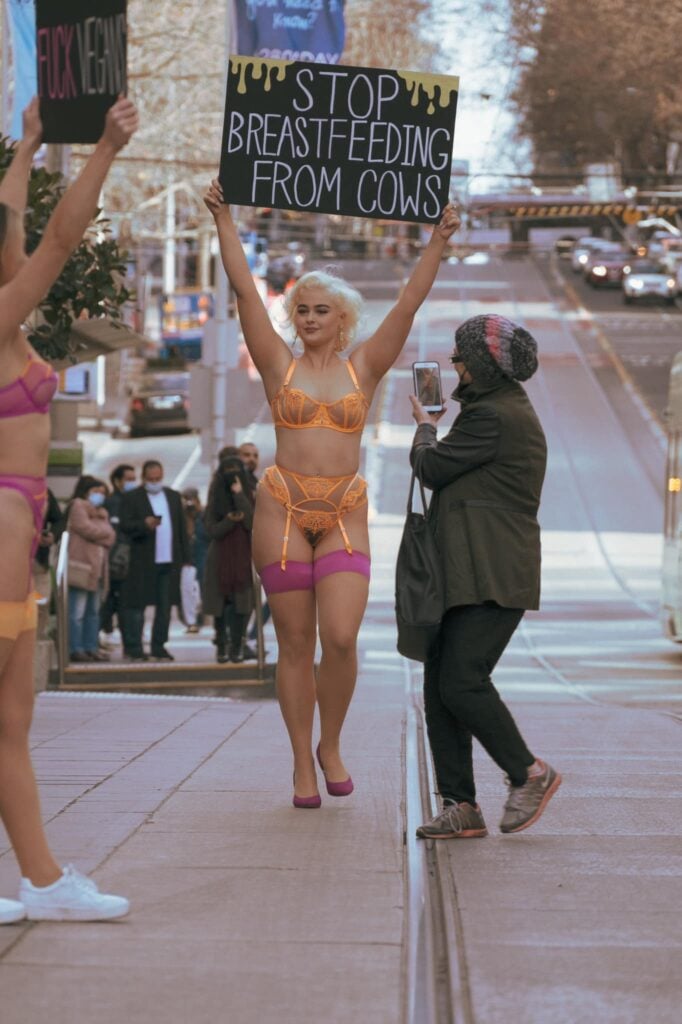 The short film, which was released last week, features women from around the globe protesting for animal rights in their lingerie. 
"Unfortunately animals in animal agriculture have no bodily autonomy so for us to use our bodies to spread awareness was incredibly powerful," explained Australian model and activist Stefania Ferrario, who helped create the campaign.
Niche streaming services
A growing number of niche streaming services are springing up online, focusing on specific styles from horror to anime to Bollywood.
These include networks such as Shudder, for horror movie enthusiasts, and Hayu which caters for reality TV-lovers with its on-demand shows.
These streaming services curate content specific for audiences with particular interests. They provide an alternative to streaming channels such as Netflix, Amazon Prime, and Disney.
Along a similar vein, UnchainedTV is a one-of-a-kind, free niche streaming network, which curates its services for those interested in sustainable and compassionate lifestyles.
It profiles vegan activists and celebrities and reports on animal rights news and protests, mission-driven organizations, sustainability campaigns, plant-based restaurants and food, and much more. 
The free UnchainedTV app is available for iPhones and Androids. The streaming network can also be accessed via Roku, Amazon Fire Stick, Apple TV devices, AndroidTV, and LG Smart TVs with webOS.
For more information visit UnchainedTV.com