Major supermarket chains are responding to growing consumer appetite for plant-based food, a recent report has displayed, with increased vegan options and climate-friendly commitments.
The report
The investor network, FAIRR Initiative, published the report last month. FAIRR aims to assist institutional investors by highlighting the environmental risks of business activities, like food production.
The organization looked at the ways in which 25 major companies are navigating the rise of alternative meat.
This growth can be tracked around the globe. For instance, plant-based food sales boosted by 28 percent in Europe last year. In the US, they rose by 27 percent – almost twice as much as the total food market.
And in Asia, the plant-based meat market (including tofu) is expected to reach a value of $65 billion by 2030, the report says.
It's no surprise then that supermarket chains are tapping into these developments.
"The role of protein diversification as a climate-mitigation tool and/or driver of growth has become a key agenda item in corporate board-level discussions," the report reads. "All 25 companies in the engagement now recognize protein diversification as a material issue for their business."
Increasing vegan food options
The number of retailers in FAIRR's engagement that sell vegan cheese has more than doubled in the last year. And these changes don't appear to be slowing down.
Albert Heijn, the largest supermarket chain in the Netherlands, intends to double its plant-based offerings this year, compared to 2020.
The largest supermarket chain in the UK, Tesco, set a formal target to grow its meat alternative sales by 300 percent by 2025, compared to 2018's figures.
Leading Canadian retailer Loblaw and the UK's Marks & Spencer also have commitments to grow their sales of meat and dairy alternatives.
Pushing plant-based foods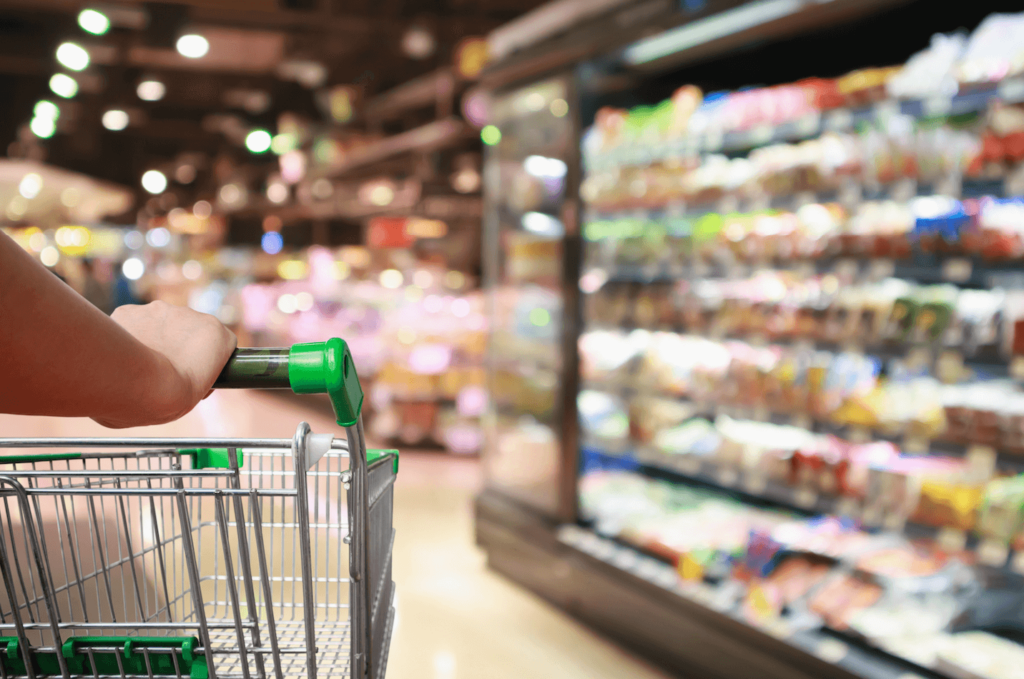 In the last 12 months, an overwhelming majority (93 percent) of retailers in the report used ad hoc promotion of plant-based proteins to encourage consumer uptake.
Additionally, 80 percent of retailers now have dedicated campaigns focusing on either the health or sustainability benefits of plant proteins.
The environmental angle is an impactful one, given the amount of emissions tied to these companies' animal farming practices.
Animal agriculture is to blame for a majority of Tesco's emissions, making up 60 percent in total. And beef alone accounts for 45 percent of Morrisons' emissions, but only generates 5 percent of its revenue.
Walmart, the world's largest retailer, didn't include its animal agriculture-related emissions. But FAIRR estimates them to account for 15 to 60 percent of its total greenhouse gas emissions.
'Still work to do'
Not all retailers in FAIRR's engagement are keeping up. Coles, Walmart, and Morrisons, for instance, are falling behind competitors with their plant-based portfolios. The worst performer, FAIRR says, is Costco.
"For the first time, leading food companies are making concrete commitments on protein diversification and innovation," said Responsible Investment Analyst Rebecca White. "… But there is still work to do. Companies must continue to mitigate climate risk and meet consumer demand expectations through protein diversification."