America has just taken another step forward in its journey to offering cell-based meat to consumers.
The US Food and Drug Administration (FDA) has ruled that chicken made by Californian company GOOD Meat is safe to eat, after giving it a "No Questions" letter. 
It comes just months after it gave the same letter to chicken made by UPSIDE Foods. This means that two cell-based meat products have been given such clearance in the US.
Cell-based meat, also known as cultured or cultivated meat, is created using animal cells. These cells are taken from animals, supposedly painlessly, and made into meat in bioreactors. The product therefore does not require an animal to be farmed and killed for their flesh.
Experts have pointed out that cell-based meat could be the answer to the huge ethical and environmental costs of animal farming. While a number of companies across the world are creating it, cultured meat is currently only available to buy in Singapore. Regulatory approval in the US and elsewhere has been slower.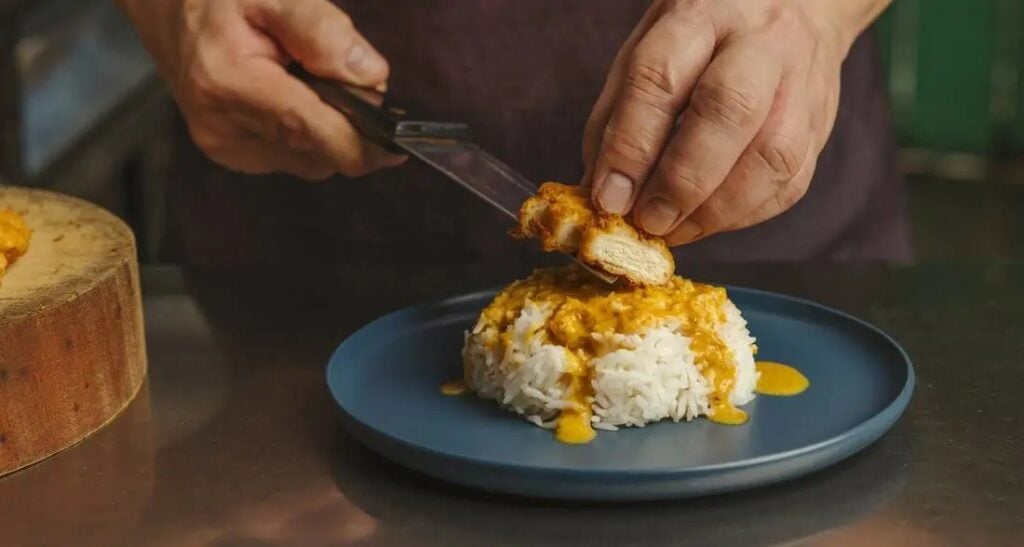 The letter
"We have no questions at this time regarding GOOD Meat's conclusion that foods comprised of or containing cultured chicken cell material [are] as safe as comparable foods produced by other methods," the FDA said in a letter to GOOD Meat.
GOOD Meat, which has been selling on a small scale in Singapore since 2020, plans to initially offer its product at US restaurants owned by chef José Andrés.
"I am so proud to bring this new way of making meat to my country and to do it with a hero of mine, Chef José Andrés," said Josh Tetrick, co-founder and CEO of GOOD Meat, in a statement.
The letter doesn't grant the company the right to sell in the US yet. It will need to obtain a grant of inspection from the US Department of Agriculture to operate its production facility. Tetrick has confirmed that they are working with the FDA to clear the hurdle.
The future of cell-based meat
Traditional animal agriculture is one of the most environmentally destructive industries there is. It's responsible for at least 14.5 percent of greenhouse gas emissions, and is also a leading cause of deforestation and biodiversity loss.
Cell-based meat requires far less resources than traditional meat, and emits up to 92 percent fewer emissions. Because of this, there has been a great deal of interest in the food in recent years.
UPSIDE Foods and GOOD Meat are two of number of companies creating the meat worldwide. There have also been breakthroughs in the industry in Israel and the Netherlands. The latter's government legalized consumer trials of cell-based products last year. It also allocated €60 million of public spending to the industry. 
—
This article was originally published on November 17, 2022. It was last updated on April 13, 2023 to include information about GOOD Meat's "No Questions" letter.