Musician Bryan Adams has become a founding member of bettermoo(d), a dairy alternative start-up based in Vancouver, Canada.
Moodrink
Bettermoo(d)'s flagship product is a 'fully foamable' dairy-free milk, called Moodrink. The beverage is free from BPAs, gluten, and carrageenan (which can be toxic to the digestive tract). 
Moodrink is set to arrive in Canada in winter 2021/2022. Flavors like vanilla, matcha, and chai will also be rolled out. The company plans to introduce new dairy alternatives over the next 12 to 18 months.
Bettermoo(d) will launch dairy-free butter and yogurt (called Moogurt) next. Then, non-dairy cheese, ice cream, sour cream, and créme fraiche further down the line.
Conscious consumerism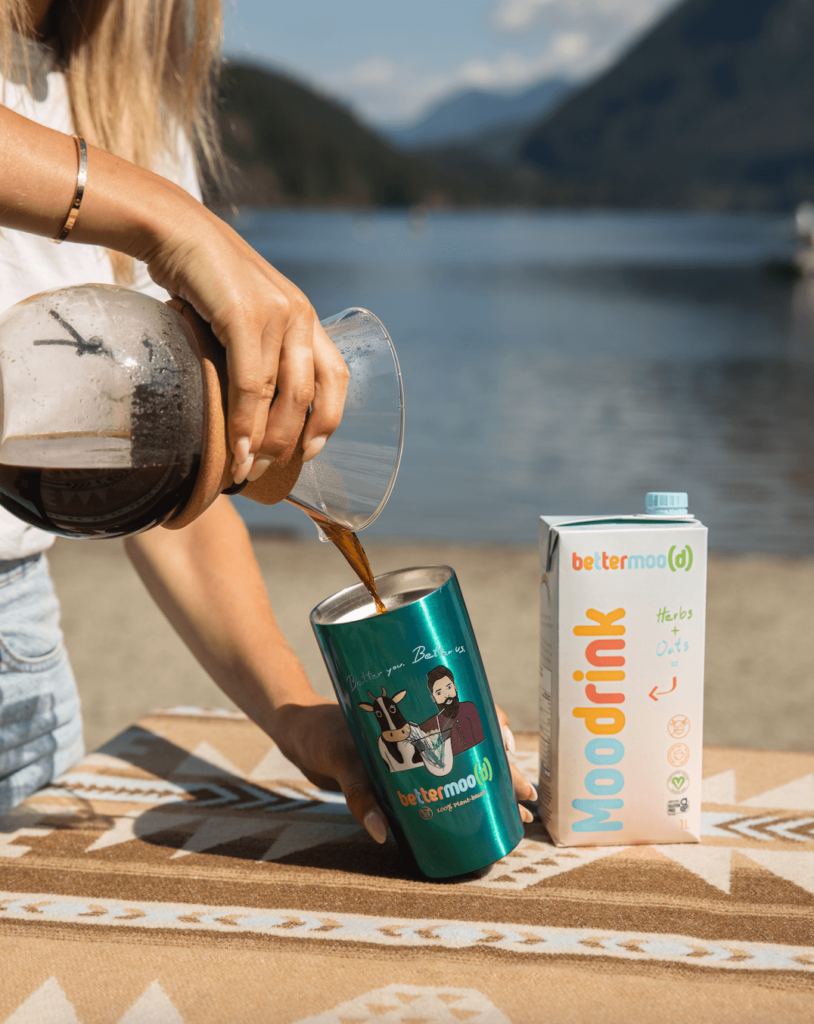 Adams, who has been vegan since 1989, said he hopes the collaboration will help inspire conscious consumerism. Specifically, by choosing products that benefit health, animal welfare, and the environment. 
"Fostering responsible eating habits, such as choosing plant-based dairy alternatives, is something that we can all do to help lessen animal cruelty and help our environment," the entertainer said in a statement.
"I'm excited to be invited to be a founding member of bettermoo(d) for those reasons."
Opting for bettermoo(d) over conventional cow's milk requires significantly fewer resources, according to the company's website.
The start-up says that its products use 90 percent less water and land, and generate 80 percent fewer greenhouse gas emissions. 
Nima Bahrami is the CEO of bettermoo(d). Bahrami said in a statement: "Being plant-based isn't just a trend – it's about making better choices.
"By creating great-tasting alternative dairy products, made from sustainably-sourced quality ingredients, we will make it easier for consumers to make these better choices."
Bryan Adams
Adams' involvement in bettermoo(d) is his latest vegan-focussed effort, but certainly not his first.
Earlier this year, Adams, along with actor Joanna Lumley, helped donate 100,000 plant-based meals to nine cities in India.
Further, he frequently uses his platform to promote the benefits of a vegan lifestyle.
On Instagram, where he currently has 880,000 followers, he has urged his fans to stop eating fish, called for wet markets to be shut down, spoke out about factory farming, and encouraged people to go vegan.