Scarlett Johansson is the latest celebrity to venture into the beauty industry, having launched her highly anticipated plant-based and cruelty-free skincare line, The Outset.
The line features five essential products – a cleanser, prep serum, moisturizer, night cream, and eye cream – all vegan and fragrance-free.
With prices ranging from $28 to $54, the items are available to buy from The Outset's website. From April 26, they will be available from beauty retailer Sephora too.
New beginnings
In a statement, the Black Widow star said: "The Outset means a new beginning, which feels more relevant than ever at a time when we are all starting over and pressing the reset button.
"It took years for us to build a brand that was backed by quality and purpose, and I'm thrilled to finally share The Outset with the world. It's an exciting beginning for me, as well," Johansson said.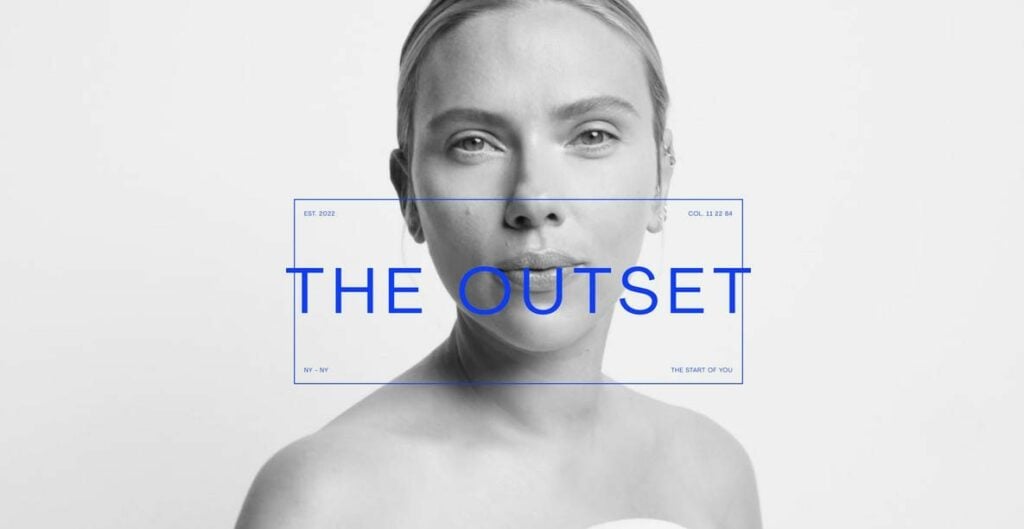 Consciously Clean
The collection is described as "consciously clean, minimalist skincare essentials free from trends, harsh ingredients, and gender/age stereotypes."
The line was inspired by Johansson's own experience with various beauty companies. "I've been the face of several luxury brands throughout my career, and all of those experiences were really wonderful," Johansson told Vogue in March.
"But … I guess I always felt like I was sort of playing a character in those campaigns, and as I evolved, I wanted to create and represent a brand that was true to me."
Partnering with entrepreneur and beauty executive Kate Foster Lengyel, Johansson spent five years learning about the beauty industry, formulations, product development, and brand identity.
"I've found that great skin starts with the basics, and consumers we spoke with similarly expressed a desire to return to the essentials," said Johansson in a statement. The Outset is centered on a simplified skincare routine: cleanse, prep, and moisturize.
Harmful ingredients
The brand excluded 2,700 harmful ingredients when formulating its products, reaching for clean and natural ingredients instead.
Among the non-toxic and cruelty-free ingredients is a trademarked formula, Hyaluroset Complex, which is a botanical alternative to hyaluronic acid. It's said to hydrate and plump the skin to reduce fine lines, and features in all five products.
While the products themselves are cruelty-free, fragrance-free, gluten-free, nut allergen-free, and plant-based, the packaging is also designed with sustainability in mind. It features glass, bio-resin, and recycled materials where possible.
The three core products – The Cleanser, The Prep Serum, and The Moisturizer – are refillable.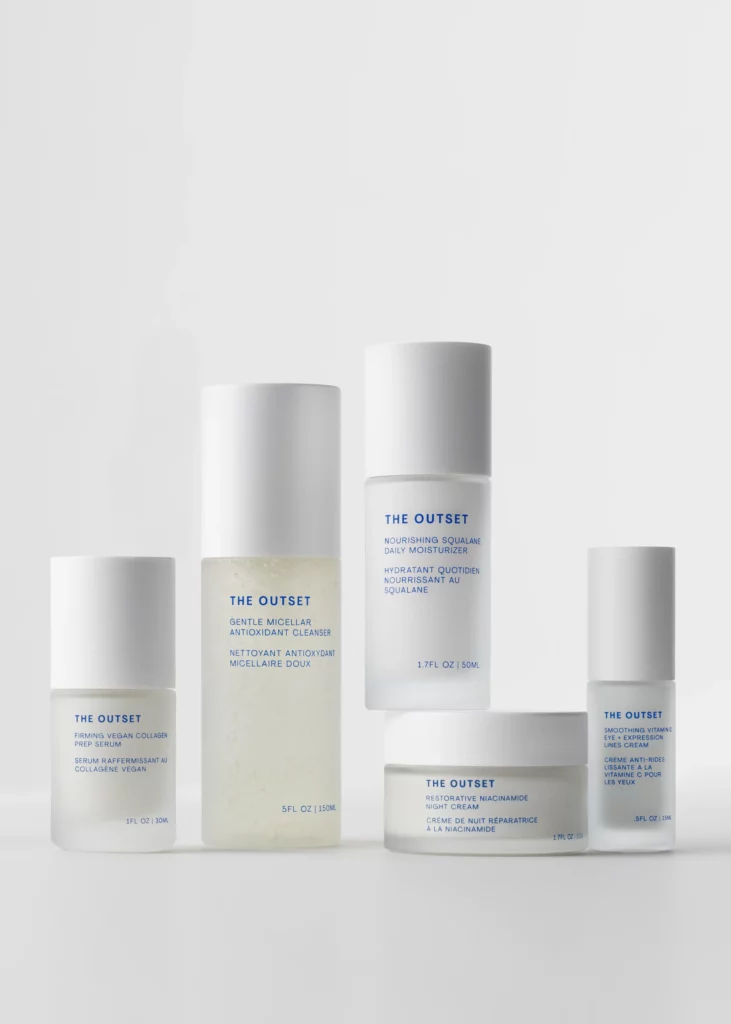 Celebrities in the beauty industry
Johansson follows a number of celebrities who have ventured into the plant-based beauty industry.
In 2021, Kylie Jenner launched a vegan make-up line to celebrate her birthday. Meanwhile, Jennifer Aniston launched vegan haircare brand LolaVie, and Ariana Grande released her much-anticipated R.E.M Beauty line just months after her cruelty-free vegan perfume.
Johansson and Lengyel plan to release more products with The Outset later in 2022. Johansson told Women's Wear Daily:
"We have a lot of dreams for where we see our company going. I think it's about getting this out there and then seeing how people use it, how they respond and opening up the dialogue and inviting a community of people to be a part of it."