Pete Davidson called PETA "boring and tired" in a leaked expletive-ridden voicemail.
The Saturday Night Live star called up the animal organization after they criticized him for buying a puppy from a pet store rather than adopting. He and his girlfriend, actor Chase Sui Wonders, were recently spotted buying a Cavapoo in New York City. (A Cavapoo is a mixed-breed dog combining the Cavalier King Charles Spaniel and Poodle breeds.)
The purchase came weeks after Davidson's two-year-old dog Henry died after falling ill.
In a statement to TMZ, Daphna Nachminovitch – PETA's senior vice president of cruelty investigations – said it was "tragic" that Davidson didn't rescue an animal from a shelter instead.
"Since shelters in New York and across the country are overflowing with homeless animals, PETA urges Pete to show some big heart energy by adopting, not shopping, in the future," she added.
Pete Davidson responds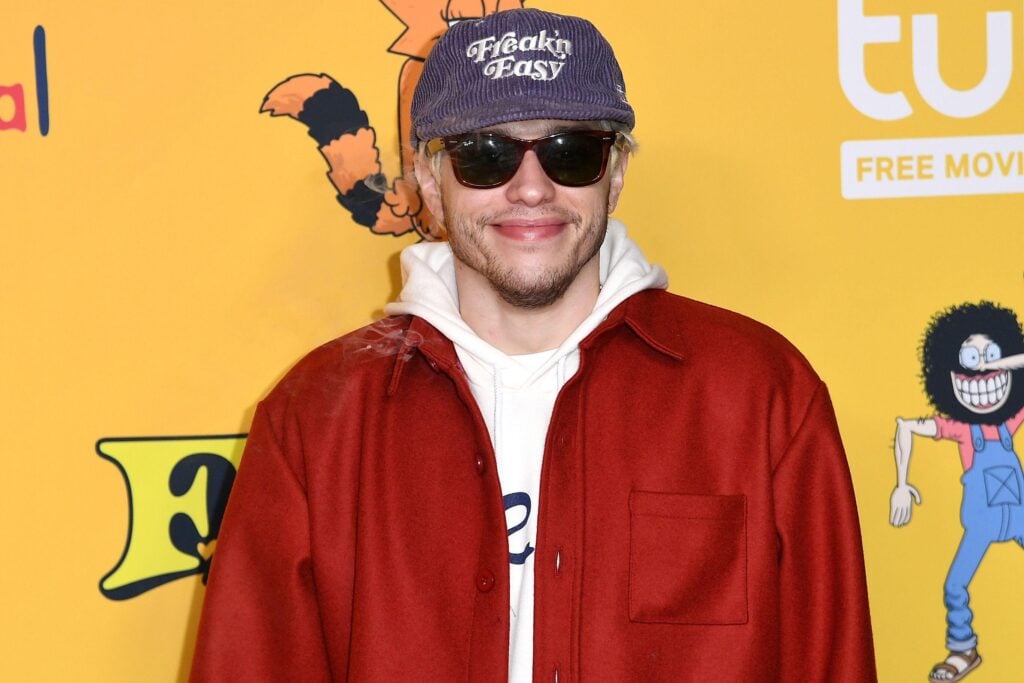 In a perhaps unexpected move, Davidson decided to respond to PETA's criticism. In a voicemail sent to the organization, he attempted to justify his decision.
"Hi, my name is Pete Davidson. This message is for Daphna," he said. "Thank you so much for making comments publicly that I didn't adopt a dog. I just want to let you know I'm severely allergic to dogs so I have to get a specific breed."
He went on to say that his family had been "so sad" since the death of Henry, and that Cavapoos are the only dogs that don't set off his allergies.
"So why don't you do your research before you f***ing create news stories for people because you're a boring tired [bleeped, unclear]. "F*** you and suck my d***!"
The aftermath
PETA retaliated to Davidson's words, however, stating that there's "no such thing" as a hypoallergenic dog.
"At least a quarter of dogs in shelters are purebreds, and that Petfinder has listings for homeless dogs of every breed under the sun, including the one he purchased," they added.
Davidson subsequently said he's "not sorry" for the voicemail, but did admit that he used a "poor choice of words."
"I haven't seen my mom and sister cry like that in over 20 years," he told TMZ yesterday (Tuesday, June 6). "I was trying to cheer up my family, I was already upset that the store had filmed me without my permission or acknowledgment. Then this organization made a public example of us, making our grieving situation worse."
"I am upset. It was a poor choice of words. I shouldn't have said what I said, but I am not sorry for standing up for myself and my family."
The problem with pet stores
Buying dogs and other animals from pet stores is hugely controversial due to concerns about their treatment. Animals are often sourced from "puppy mills," where they are typically kept in cramped and filthy conditions.
Some puppies are imported from other countries, and many will struggle to socialize due to the conditions in which they were raised. Selling dogs, cats, and rabbits in pet stores will be banned in New York City from next year.