Miriam Margolyes is one of a number of celebrities to have called on the UK government to ban foie gras.
The actor, who is known for playing Professor Sprout in the Harry Potter films, signed an open letter to Prime Minister Rishi Sunak urging him to crack down on the industry. This isn't the first time Margolyes has supported animal causes. She previously called on the government to incentivize farmers to move away from dairy farming.
The letter – which was also signed by model Twiggy, singer Alesha Dixon, and comedian Jo Brand – describes foie gras as "abysmally cruel." It argues that "we must end the UK's complicity in this appalling trade." 
What is foie gras and why is it controversial?
Foie gras is the name given to a pâté made from the enlarged liver of a duck or goose. It has long been controversial, due to the fact that the birds are often force-fed in a process called "gavage," which sees workers shove tubes down their throats. Foie gras production has been banned in the UK since 2006.But the country still imports it to sell in high-end shops and restaurants across the country. 
Late last year, King Charles announced that he had banned foie gras in all royal residences. There are now increasing calls for the government to follow in his footsteps and crack down on the industry for good.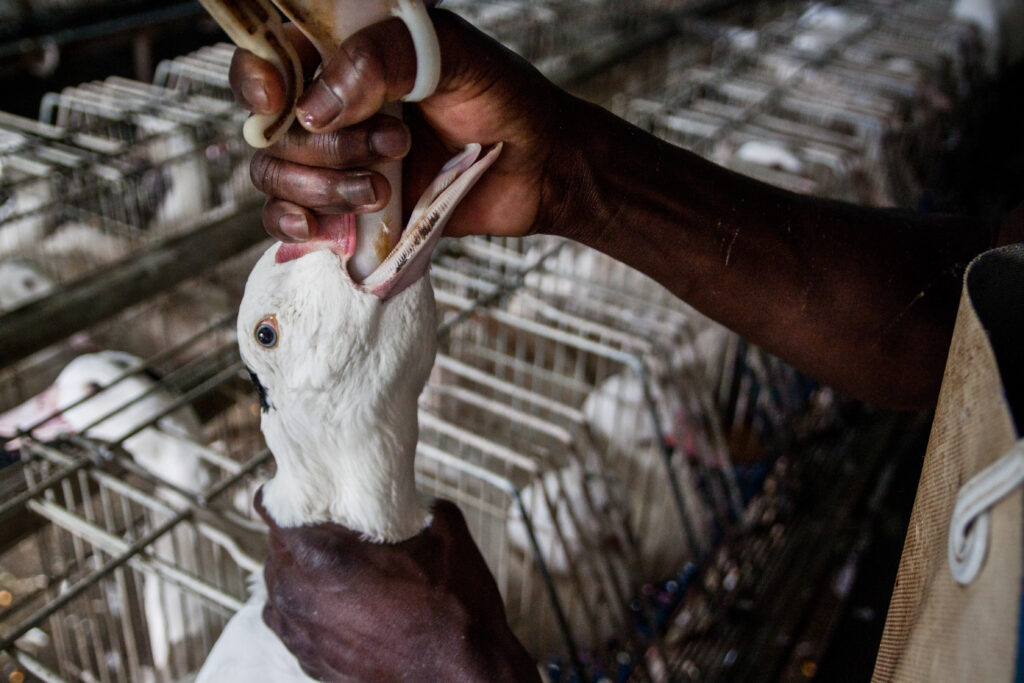 The road to ban foie gras
In 2020, as part of its "action plan for animal welfare," the UK government said it would explore a ban on imports of foie gras. 
Since then, however, a number of reports have claimed that proposals have been dropped. In 2022, it was claimed that senior Cabinet members – including Jacob Rees Mogg – opposed the ban on the grounds that it would "limit personal choice" of the consumer.
This month, the ban hit headlines once again after environment secretary Thérèse Coffey said that plans had been delayed due to it not being a "priority."
Coffey's words led a number of media outlets to report that plans to ban foie gras had been shelved. The government subsequently released a statement refuting these, claiming that limited parliamentary time had led to lack of progress.
The government's apparent reluctance to implement the ban appears to go against public opinion.
A YouGov poll commissioned by Animal Equality in May 2022 found that 81 percent of UK citizens supported the ban. It also discovered that 86 percent of people were opposed to the force-feeding of animals.
Abigail Penny, Executive Director of Animal Equality UK, said in a statement: "If foie gras is too cruel to produce here, it should be too cruel to import too. Brits care deeply about protecting animals; this legislation must be made a priority."