In May 2021, to a huge media fanfare, the Conservative Party announced that it would be cracking down on animal cruelty with a "revolutionary" new set of laws.
The "action plan for animal welfare" was launched during the Boris Johnson administration. It was the brainchild of the then-environment secretary George Eustice, and contained a number of proposals to "lead the way" on animal welfare and build on our apparently "world-leading" standards. It included around 40 plans and three bills – the Animals Abroad Bill, Animal Sentience Bill, and Kept Animals Bill.
At first glance, the plan was indeed revolutionary. It would end live animal exports for fattening and slaughter, ban imports of fur, foie gras, and trophy hunts, and put an end to puppy smuggling. Additionally, it could see pigs and chickens freed from cages, and improve living standards for all farmed animals. It would even protect animals thousands of miles away, making it illegal to advertise for elephant rides and "tiger temples" overseas.
On closer inspection, it raised questions. Much of the language was vague, and some of the proposals were predicated on "examinations" or "consultations." Despite the vast publicity campaign that came alongside it, many in the animal rights community were unconvinced.
Two years later, it looks like we were right.
The Tory Party has either backtracked, quietly abandoned, or delayed passing most meaningful legislation. The plan has so far led to little concrete improvement in the life of animals here, or anywhere in the world.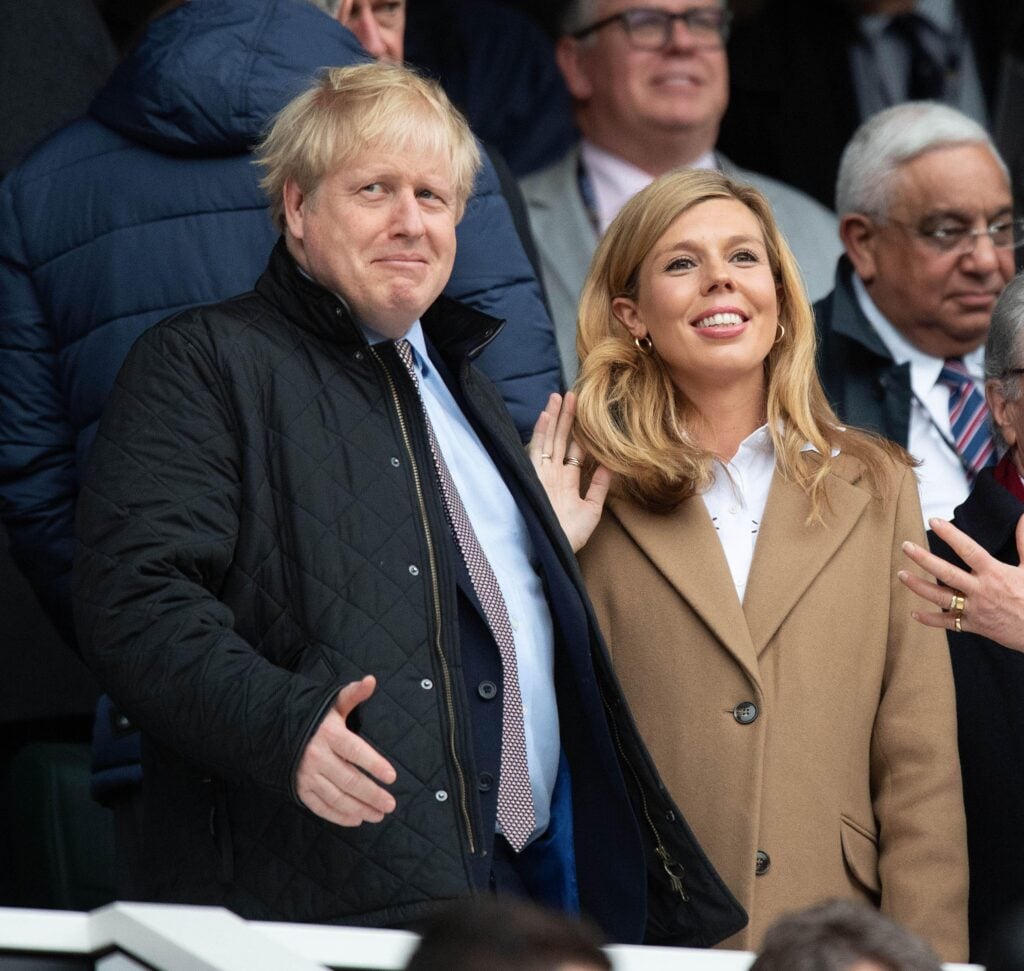 Animals Abroad Bill confusion
In 2022, it was reported that the Animals Abroad Bill had been dropped. While it was still up in the air whether certain components of the bill (such as banning fur and foie gras) would pass through parliament, a number of headlines have since suggested that they are unlikely to do so.
It was environment secretary Thérèse Coffey (the one who's tackling the climate crisis with reusable coffee cups) who sparked the most recent of these. "Animal welfare is very important," she told The Sunday Telegraph in early February. "All I would say right now is that we need to think through priorities. We stand by the welfare action plan, but there's only so [much] time that we can get the legislation and stuff like that."
This was just the latest in a long line of similar reports, many of which maintained that senior Tories – including Jacob Rees-Mogg – opposed such bans on the grounds they would limit personal choice of the consumer. They, apparently, deemed it "un-Conservative" to crack down on torturing geese.
Since Coffey's interview, the government has claimed the plans haven't been dropped, and instead blamed limited parliamentary time for lack of progress. It has also maintained that it's still planning to ban trophy hunting and live animal imports. But for these plans, and the majority of others on the action plan, we have only the government's word on it.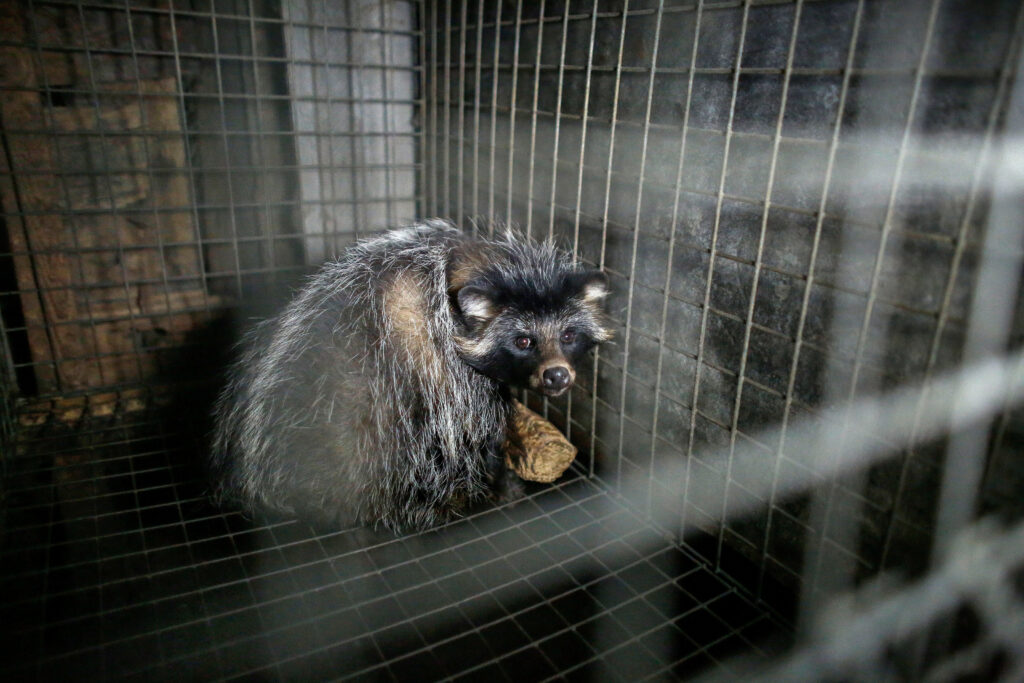 Animal rights groups slam the government
In December 2022, 31 animal organizations released a statement urging the government to follow through with the Kept Animals Bill. These included PETA, the Humane Society, Viva!, Animal Aid, and the RSPCA. The bill was supposed to end live exports, ban keeping primates as pets, and crack down on puppy smuggling. All of these promises were also in the Conservative Party Manifesto.
Despite conducting a debate in the House of Commons in response to a petition with more than 100,000 signatures urging them to pass the bill, the government refused to provide any concrete assurance. At the time of writing, there has been no significant update on its progress.
Claire Bass, executive director of the Humane Society UK, tells Plant Based News (PBN) that they're "extremely frustrated" by the government's lack of action. "Polling consistently shows that the vast majority of Brits expect the Government to deliver improvements for the lives of animals, and people can tell the difference between warm words and actions. The Government's delivery of its promises to animals and voters will undoubtedly be a factor for many Brits when we next head to the ballot box, not least because how we treat animals says a lot about who we are as a society."
Ignored calls for change
Compassion In World Farming is another animal rights group to have criticized the government. In particular, it has called on ministers to follow through with plans to ban cages for farmed animals (currently, millions of pigs and chickens are confined to cages in farms all over the country). The government said it would bring forward talks on banning farrowing crates for sows and cages for egg-laying hens last June. It hasn't yet done anything concrete.
"Almost 400,000 people added their name to our petition calling for action on cages, which we delivered to the Department for Environment Food and Rural Affairs (Defra) in December 2022," James West, Senior Policy Manager, tells PBN. "Such a high number of signatories clearly demonstrates that the British public want to see farmed animals free from a life of suffering behind bars. So, what's the delay?"
The Animal Sentience Bill
To be fair to the government, it has followed through with a few promises from the action plan. These include restrictions on the use of glue traps, which is set to be introduced in England in May 2024. The Animal Welfare (Sentience) Bill, which recognized animal sentience in law for the first time, was also passed through parliament in April 2022.
The sentience bill was a nice idea, but it made very little difference to the lives of animals when introduced. It mostly covered vertebrates, and they were already (theoretically…) protected from "unnecessary suffering" under the 2006 Animal Welfare Act. The new bill did nothing to expand on this vague and limited legal protection. The only invertebrates it covered were lobsters, crabs, and some other crustaceans, but the government confirmed at the time that it would have no effect on laws on treatment of these animals. Lobsters, to this day, may still be boiled alive.
The government stated that the bill would ensure that sentience is "at the heart" of future animal policy. It even set up an "Animal Sentience Committee" to ensure that this happens. This is hugely welcome news and an undeniable step forward, but we are yet to see much concrete evidence of it in action. The government is also under no obligation to follow the advice of the committee.
A legal recognition that animals can feel pain means nothing if it doesn't come with legislation that protects them from it. As it stands, the Animal Sentience Bill appears to be nothing more than a get out clause, a means by which the Tories can look like they're championing animal welfare, while not having to go to the effort of shaking up industries and upsetting farmers to make actual steps to help them.
Broken promises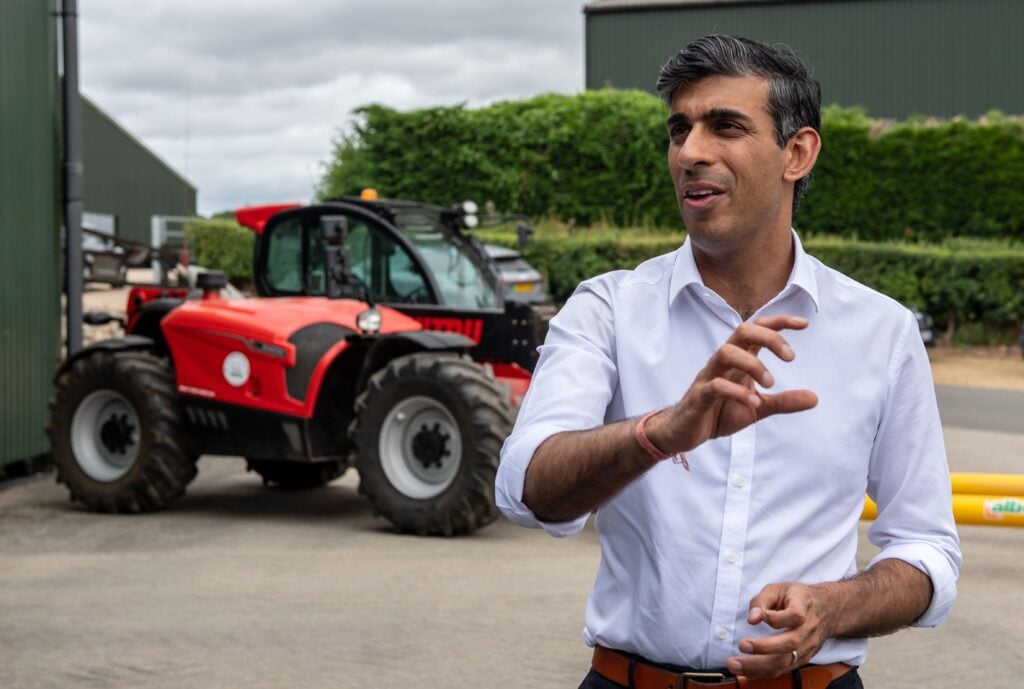 So why would the government make plans it wouldn't commit to? Anyone familiar with the Conservative Party will know it's well-acquainted with empty promises, and there's a good chance the action plan was a quick-fix ruse to boost Boris Johnson's popularity and try and justify the increasingly unpopular Brexit transition ("Now that we've left the EU…" was the opener of the second paragraph of the plan).
On the other hand, the last two years of Tory rule have been tumultuous at best, with three prime ministers in tow since the action plan launched. Amid the chaos, it's maybe understandable that plans have been sidelined. It is perhaps arguable that the government is telling the truth, and that the plans still are far down, somewhere, in the pipeline.
Whatever the answer, it is vital that current Prime Minister Rishi Sunak brings the action plan back to the government forefront. Since May 2021, things have arguably only been getting worse for animals in the UK. The government has been outspoken in approval of industries that harm them, factory farming is growing, and billions of agricultural subsidies are still being issued to livestock farmers.
If the government really wants to "reinforce its position as a global champion of animal rights," it should follow through with its promises and urgently crack down on all industries that exploit them.