Arnold Schwarzenegger recently hit headlines after claiming to eat a mostly vegan diet. The actor, politician, and former bodybuilder is known for his muscles, meaning many people may be wondering what his preferred protein sources are. 
The Terminator star, 75, was the 38th governor of California between 2003 and 2011, and he has regularly been included in Time's lists of the most influential people in the world. He reportedly weighs 250 pounds and eats 250 grams of protein a day. He's known for promoting the benefits of animal-free foods, and has cited veggie burgers, oatmeal, and salad as some of his favorite things to eat.
But just how plant-based is his diet? Here's everything you need to know.
Is Arnold Schwarzenegger vegan?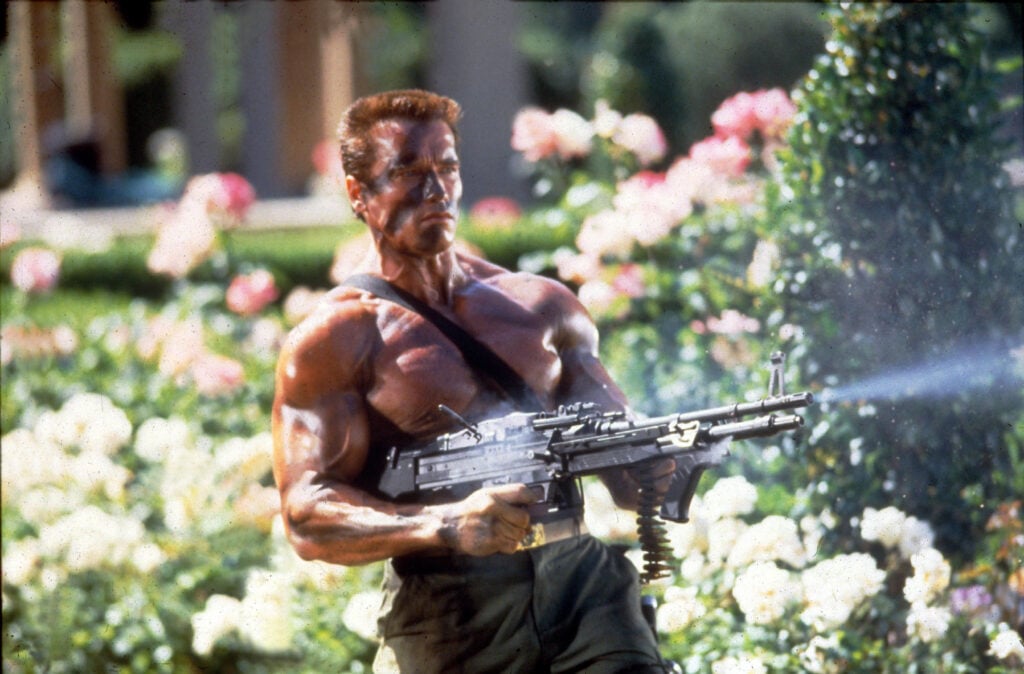 In a recent interview, Schwarzenegger claimed to eat an "80 percent vegan diet." Most people would define this diet as "flexitarian."
It's thought that he's eaten mostly plant-based food for around five years. Speaking on Arnold's Pump Club podcast, he confirmed that his protein "staples" are non-vegan foods. He added, however, that he consumes "more and more veggie burgers with lentils and beans."
He said that he sometimes has a plant-based burger for lunch, and that he has a "light meal" like a soup for dinner. Schwarzenegger also consumes pea protein powder from Ladder, a sports nutrition company he founded with LeBron James.
What has Schwarzenegger said his diet?
Schwarzenegger previously opened up about the effect a plant-based diet had on his cholesterol levels.
He said it made him feel "healthier and younger overall," and that it reduced his levels of LDL cholesterol. LDL cholesterol is sometimes called "bad" cholesterol, and high levels can increase risk of heart disease and stroke. Animal-based foods including red meat (like beef or pork), processed meats (like hotdogs or bacon), as well as some dairy products, are linked to higher levels of LDL cholesterol.
"My bad cholesterol number is so low that my doctor thought I might be a different person," Schwarzenegger wrote in his newsletter last year.
Schwarzenegger's approval of plant-based diets may have stirred on his decision to be an executive producer on vegan film The Game Changers. The 2018 documentary (which is now getting a sequel) looked at the benefits of animal-free diets, with particular focus on male health and athletes. Jackie Chan and James Cameron were also listed as executive producers.
More like this:
Is Leonardo DiCaprio Vegan? Here's What We Know
Are The Kardashians Vegan Or Plant-Based? Here's What They Say About Their Diets
Is Kevin Hart Vegan? Here's What He's Said About Plant-Based Eating