Shoppers "went wild" for Juicy Marbles' ultra-realistic vegan steaks, and now, UK supermarket chain Waitrose will stock its shelves with the groundbreaking food product year-round.
Waitrose recently announced a long-term supply deal with the Slovenian whole-cut vegan steak producer following a successful trial run this February. The grocery chain initially debuted the Thick-Cut Filet as part of its Valentine's Day meal deal that allowed customers to purchase two steaks, a starter, a side, dessert, and a bottle of wine, all for £20.
Shoppers go 'wild' for plant-based steak
Customers couldn't get enough of the innovative plant-based meat, according to Catherine Shacklock, Vegan Buyer at Waitrose. So, Waitrose added the steaks back to its regular stock, listed for £9 per two-piece package. Since April, the vegan steak's sales grew rapidly, increasing 83 percent since its spring launch. This is one of the supermarket's fastest-ever selling plant-based products.
"Our customers went wild for Juicy Marbles steaks last month and have been anticipating their return with searches on Waitrose.com for the plant-based alternative not showing any signs of slowing down," Shacklock said.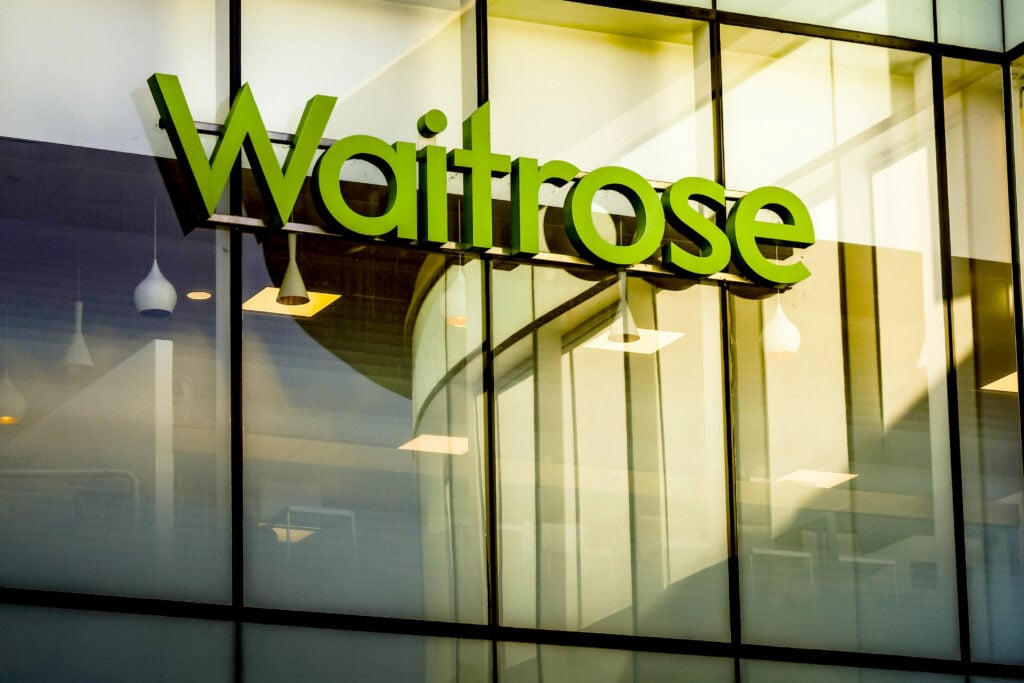 Vegan meat that looks like beef
Waitrose debuted the ultra-realistic meat in the meat section, but that did not deter customers from searching for the plant-based meat. About 40 percent of the product was sold separately from the deal, indicating that there was a significant demand for the vegan meat that looks like beef.
"Mr. Marbles will be pleased to see the introduction of Juicy Marbles' steaks in Waitrose, one of the UK's most respected supermarkets," Luka Sinček, co-founder of Juicy Marbles, said. "After flying the flag for romantic meals in February, Juicy Marbles steaks are now readily available in the UK for everything from last-minute solo dinners to looming family meal prep and wild dinner parties with friends."
Juicy Marbles reimagines vegan steak
Juicy Marbles, founded by Vladimir Mićković, Tilen Travnik, Sincek, and Maj Hrovat in Slovenia, developed its vegan marbled steaks in 2021. Unlike many other vegan steak brands, Juicy Marbles does not use 3D-printed technology. Instead, the company uses a grinder called the Meat-O-Matic Reverse Grinder 9000 TM, which layers plant and soy protein fibers to mirror muscle fibers from animal steaks.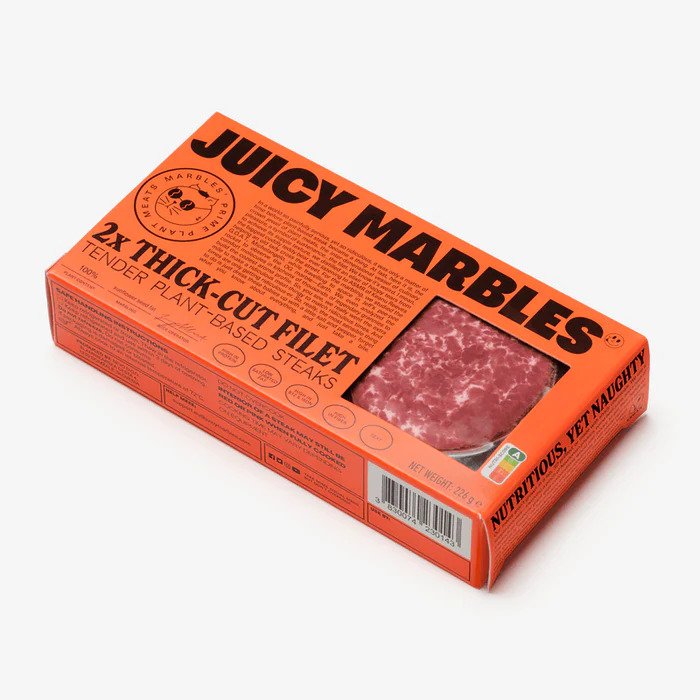 "Whole-muscle products are challenging to mimic because of their fibrous textures and integrated pockets of fat," Karen Formanski of the Good Food Institute told CNN Business.
Not only has Juicy Marbles developed a method to replicate the texture of the cow's meat, but also adds that its steaks are rich in micro and macronutrients. Additionally, Juicy Marbles contains just 0.9g of saturated fat and zero cholesterol, whereas a traditional filet mignon contains 6g of saturated fat and 82mg of cholesterol per serving.
"The first time I tried it, I was sold," Martyn Lee, head chef at Waitrose, said in February. "The texture of the Juicy Marbles steak is like nothing I have ever seen before from other plant-based alternatives.
Since its launch in 2021, Juicy Marbles' founders have raised over $4.6 million. The company's signature filet mignon launched online in Europe and the United States in 2022, and now, the company intends to expand its retail distribution in the United States, United Kingdom, and European Union later this year.
Introducing the 1.5-pound vegan tenderloin
Last fall, Juicy Marbles debuted "the biggest, most insulting piece of plant meat ever conceived" with its 1.5-pound vegan tenderloin. The company produced the plant-based loin for the holiday season, noting that it could be cooked into a Wellington, a roast, steaks, or even shredded for various recipes.
The soy and wheat-based loin contains 18 grams of protein per 100 gram serving, with only 0.8 grams of saturated fat and 0 mg of cholesterol. Juicy Marbles' founders hope that this massive plant-based meat gives both novice and experienced chefs a chance to experiment with vegan proteins in their cooking. On its website, the company says, "it's raw and unseasoned, giving you full creative control."