Miami Seaquarium has signed a "formal and binding agreement" with activist group Friends of Toki to grant freedom to its long-term captive orca Tokitae, also known as Lolita.
The two will now cooperate to navigate 57-year-old Tokitae's safe relocation to a sea pen in her home waters of Puget Sound. Here, she will be able to live in close proximity to other orcas, potentially some from her familial pod.
Also helping the rescue endeavor is Jim Irsay, owner of the Indianapolis Colts NFL football team. The philanthropist is reported to have made a "generous contribution" to facilitate financing the relocation effort.
"The story of Lolita the orca has been near and dear to my heart. I am proud—and enthusiastic—to play a role in finally returning Lolita to her native Pacific Northwest," he said in a statement released by Friends of Toki.
It is understood that relocation should be completed within the next 18 to 24 months. Until then, Tokitae will continue to receive care from a large team of animal health professionals.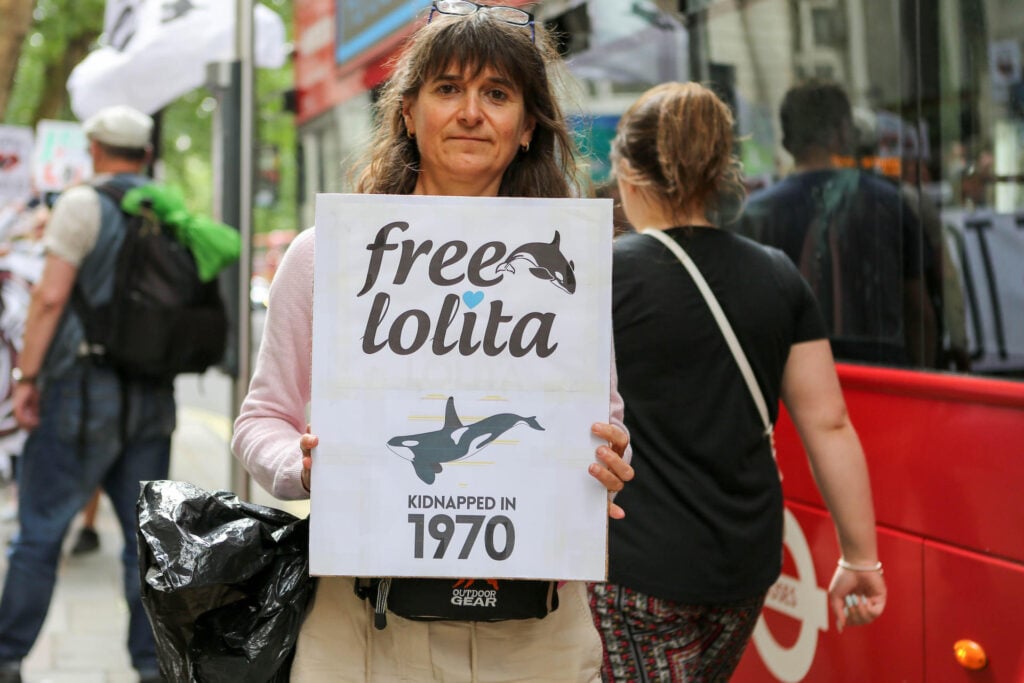 The fight for Tokitae's freedom
Animal rights campaigners have campaigned for Tokitae's freedom for years. Though the seaquarium previously claimed to be on board with the idea, no meaningful action had been taken, until now.
Bought out by the Dolphin Company in 2022, Miami Seaquarium is now under new management.
"It has always been our commitment at The Dolphin Company that we place the highest priority on the wellbeing of animals, above all else," Mr. Albor, CEO of the Dolphin Company, said in a statement. 
"Finding a better future for Lolita is one of the reasons that motivated us to acquire the Miami Seaquarium. With the help of Jim Irsay and Pritam Singh [Friends of Toki], we are bringing that dream, the dream of returning Lolita to her home waters, closer than ever."
Having been captured in the Pacific Northwest in 1970, Tokitae was forced to entertain crowds for decades. She was only retired last year. Yet despite no longer putting on shows, she remains in captivity, making her the oldest confined Orca in the world.
Over the years, Tokitae's treatment has raised concerns. She has been kept in the smallest orca tank in North America, been fed rotten food, and endured skin infections. However, she now also faces the prospect of a difficult journey to her home waters.
Concerns surrounding Tokitae's release
Worries prevail that Tokitae is not well enough to undertake a move across the US, to her new sea pen. In addition, there are fears that she could bring captivity-induced infections to native pods, including her family.
It is widely believed that the resident orca pod in the Salish Sea (where she will be taken) includes Tokitae's 90-year-old mother, Ocean Sun. If they encounter each other, even through a sea pen, an infection could spread and threaten the entire pod.
Federal agencies in the US are yet to approve Tokitae's transportation. They will have to do so, if the freedom mission is to progress.