Last month, Derek Sarno announced that he'd be leaving his role as director of plant-based innovation at Tesco after almost six years.
The renowned chef is well-known in the vegan community. He founded food brand Wicked Kitchen alongside his brother, Chad Sarno, and the two have been instrumental in bringing plant-based food to the masses with their innovative and popular recipes.
First launched in UK Tesco stores in January 2018, Wicked Kitchen has since spread across the globe. Its products are now available to buy in the US, Finland, and Thailand, with more countries potentially on the horizon.
Soon after his departure from Tesco, Plant Based News (PBN) spoke to Derek about his career, future plans, and the infinite power of mushrooms in cooking…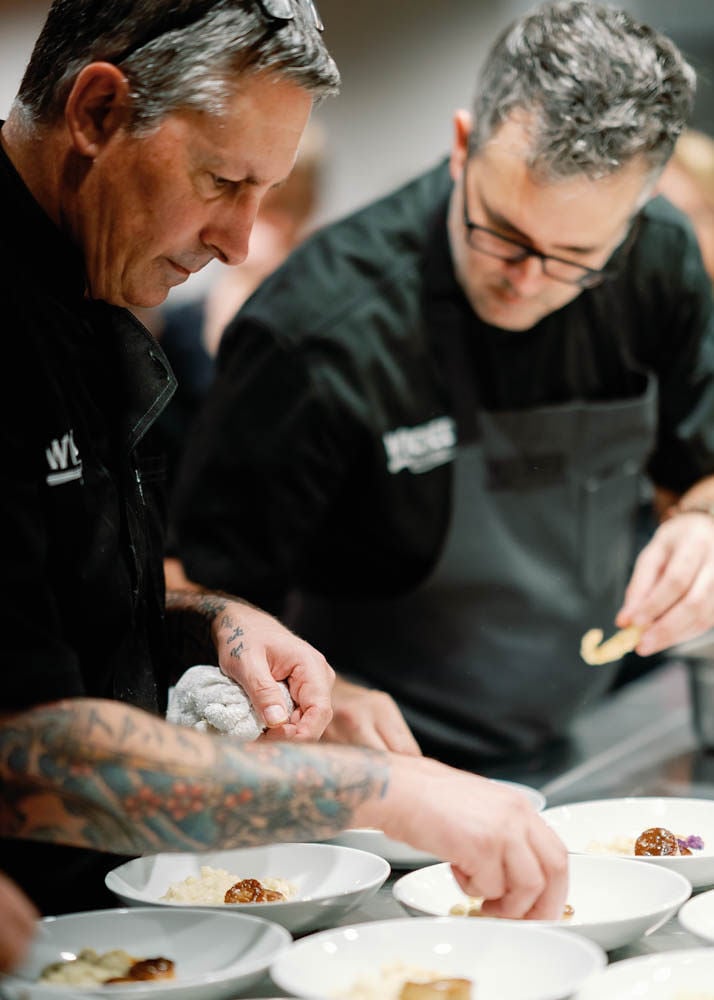 Derek Sarno beyond Tesco
Sarno announced he'd be stepping down from his Tesco role in a LinkedIn post in January 2023. He said that it was the "end of an era" and "beginning of a new chapter."
He tells PBN that he's now planning to expand Wicked Kitchen throughout the UK, as well as explore new opportunities within the food industry.
"Wicked Kitchen is passionate about giving back to communities and promoting plant-based eating as a key part of a sustainable and healthy food system," he says. "That's why I am committed to collaborating with businesses, retailers, chefs, and content creators to make plant-based options more widely available."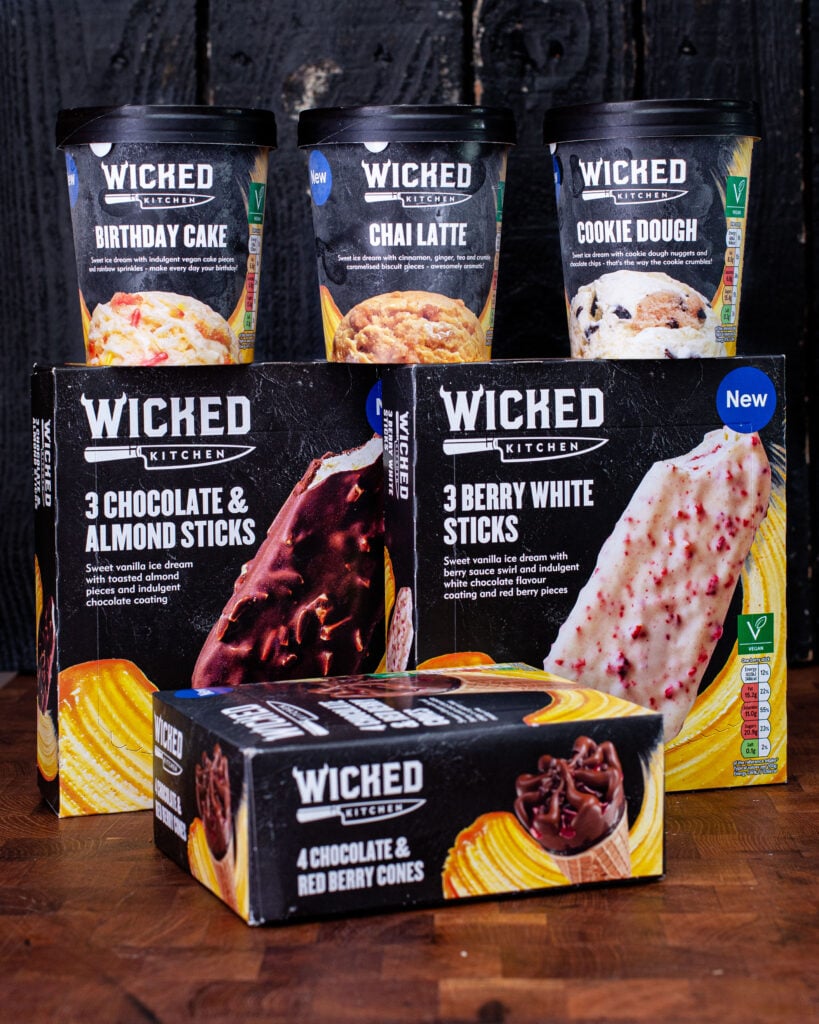 Sarno will also be spending more time in the US, where Wicked Kitchen as seen huge success since it launched in 2021. As well as providing products to Kroger supermarkets and Sprouts Farmers Markets, the brand has partnered with more than a dozen NBA basketball teams to bring vegan options to thousands of sports fans. 
"I'm particularly intrigued by the food culture in the US with its scale and size," he says. "I would love to bring more plant-based options to North America and challenge the idea that cuisine is centered around meat and dairy."
The power of mushrooms
A key part of Sarno's future plans, he says, involves collaborating with more mushroom growers. Anyone who's tried Sarno's food or followed him on social media will be aware that mushrooms are a major focus in his work. 
"I discovered the power of mushrooms early in my career when I was working as the global chef at Whole Foods," he tells PBN. "At the time, I was experimenting on my own with different ways to create rich, umami, meaty flavors in dishes, and found that mushrooms were the perfect ingredient for achieving that goal."
Sarno regularly posts videos on social media demonstrating the immense versatility of mushrooms. He specifically works with the Oyster and Lion's Mane versions, and his ability to turn them into "steaks," in particular, earns him rave reviews with his followers.
"I was drawn to the meaty, savory texture of mushrooms, which I find to be a great substitute for animal-based ingredients like beef, chicken, and pork," he says.
It's safe to say that mushrooms are having a bit of a moment right now. It used to be the case that they were either associated with bland dinners or hallucinating in fields, but there's now a growing understanding of just how varied, powerful, and nutritionally beneficial they (the non-magic kind…) can be.
"Over time I became increasingly interested in the health benefits of mushrooms and learned that they are a rich source of protein, fiber, and antioxidants, and have been linked to a range of health benefits, including improved immune function and reduced inflammation," Sarno says.
A growing industry
Sarno removed animal products from his diet seven years ago, when the plant-based industry was very different. It was a time before oat milk, edible vegan cheese, and the Gregg's sausage roll, and being vegan was considerably more of a challenge. 
Since then, however, the industry has skyrocketed. The vegan food market was valued at $19.7 billion in 2020, and it's expected to reach $36.3 billion by 2030. Between 2014 and 2019, the number of vegans in the UK quadrupled. Figures published in 2023 state that around six percent of people between the ages of 30 and 39 follow a vegan diet. 
This trend can also be seen throughout the globe. In January 2023, a record 700,000 people signed up for Veganuary, which is up 80,000 compared to the previous year. North Korea (where the internet is banned) and Vatican City were said to be the only places on Earth with no sign-ups.
The evolution of the plant-based landscape
The growing popularity of plant-based diets is leading to rapid change in the sector. There has been an influx of meat and dairy alternatives, advancements in animal-free food tech, and cell-based meat is getting closer to becoming a reality in countries like the US and UK every day.
The advancement of the industry is vital. As well as the huge ethical costs of animal farming (we kill around 80 billion land animals each year for food), numerous studies have shown mass adoption of plant-based diets are vital to avoid climate collapse. Not everyone will move to vegan diets on ethical or environmental grounds, so making food that's familiar, accessible, and nutritious is key to turning people towards them. 
"I believe that in the next few years, we will see a greater emphasis on using whole, minimally processed plant-based ingredients in cooking, and more innovation in the plant-based food industry," Sarno says. "I'm excited to be part of this movement and to see the positive impact it can have on our health, the environment, and animal welfare."