A major international study has indicated that plant-based meats are not associated with an increased risk of cancer, heart disease, and type 2 diabetes.
In a study involving 266,666 participants, researchers found no link between ultra-processed vegan foods and these diseases. In contrast, regular consumption of ultra-processed meat and sugary drinks did have a significant association with all three.
The study investigated the link between multimorbidity – the co-occurrence of two or more long-term conditions, such as cancer and heart disease, and various ultra processed foods. The researchers found that ultra-processed plant-based alternatives "were not associated with risk of multimorbidity."
Participants were from seven European countries, including Denmark, Sweden, and the UK. Researchers enrolled participants between 1992 and 2000. They then contacted them every three to four years to obtain information on any major diseases.
The research appeared last week in The Lancet. It is thought to be the first study to test the disease implications of ultra-processed foods (UPF) with regards to multimorbidity across countries and with long-term follow-up.
What are ultra-processed foods?
UPFs are foods that have undergone industrial processing to add substances like emulsifiers or colorings. Common examples include industrialized bread, pre-packaged meals, breakfast cereals, and meats like sausages and ham.
Previous research has sometimes considered UPFs as a single group – and a synonym of unhealthy.
However, the new research has added more nuance to this label. It shows that the catch-all term does not necessarily indicate higher risk of multiple diseases.
Animal-based products linked to diseases
The study's findings run contrary to meat industry pushback against ultra-processed plant-based food.
"Associations were most notable for animal-based products and artificially and sugar-sweetened beverages," the researchers wrote.
In contrast, "other subgroups such as ultra-processed breads and cereals or plant-based alternatives were not associated with risk (of multimorbidity)."
Balanced plant-based diets bring range of health benefits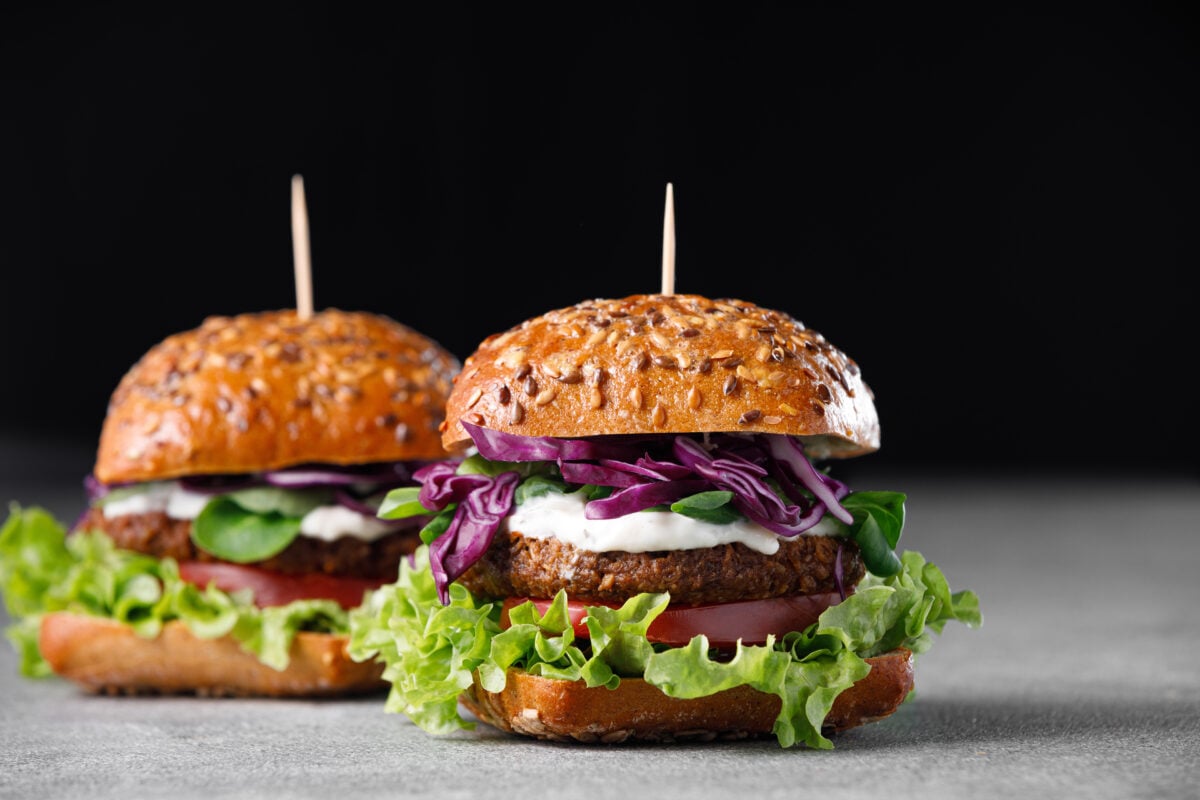 Studies have shown that eating meat can worsen health outcomes for type 2 diabetes, cancer, and heart disease.
The new study makes a significant contribution to our understanding of plant-based diets.
By showing that even the unhealthiest plant-based foods do not appear have a link to these diseases, the research makes clear that reducing meat consumption is the proven way to reduce risk.
Although there is no link between plant-based UPFs and multimorbidity, this does not mean that they are a healthy food, or that they should make up the main part of a healthy vegan diet. Eating a balanced plant-based diet remains the best option if you are considering your health.
Heinz Freisling, a co-author of the paper, commented: "Our study emphasizes that it is not necessary to completely avoid ultra-processed foods. Rather, their consumption should be limited, and preference be given to fresh or minimally processed foods."
More like this: