Virologists have urged governments to "eliminate" fur farming due to the industry's pandemic risk. Newly published research concluded that mink farms, in particular, should be closed down in order to protect public health, as well as the animals involved.
The paper was written by virologists Wendy Barclay and Thomas Peacock and published in the Proceedings of the National Academy of Sciences (PNAS) journal. Researchers warned that various facets of the fur farming industry are increasing the risk of disease outbreaks and future pandemics. They noted that mink especially pose a threat "more so than any other farmed species."
Conditions on mink fur farms
Mink are farmed more often and in more countries than other animals bred for their fur, and the crowded conditions in which they're kept makes the spread of harmful pathogens more likely, the research states.
In the fur industry, mink are packed into small and often filthy wire cages without enrichment. In the wild, mink are solitary individuals who live in coastal habitats and wetlands. They have multiple dens, and generally call around one to six kilometers of land home at a time.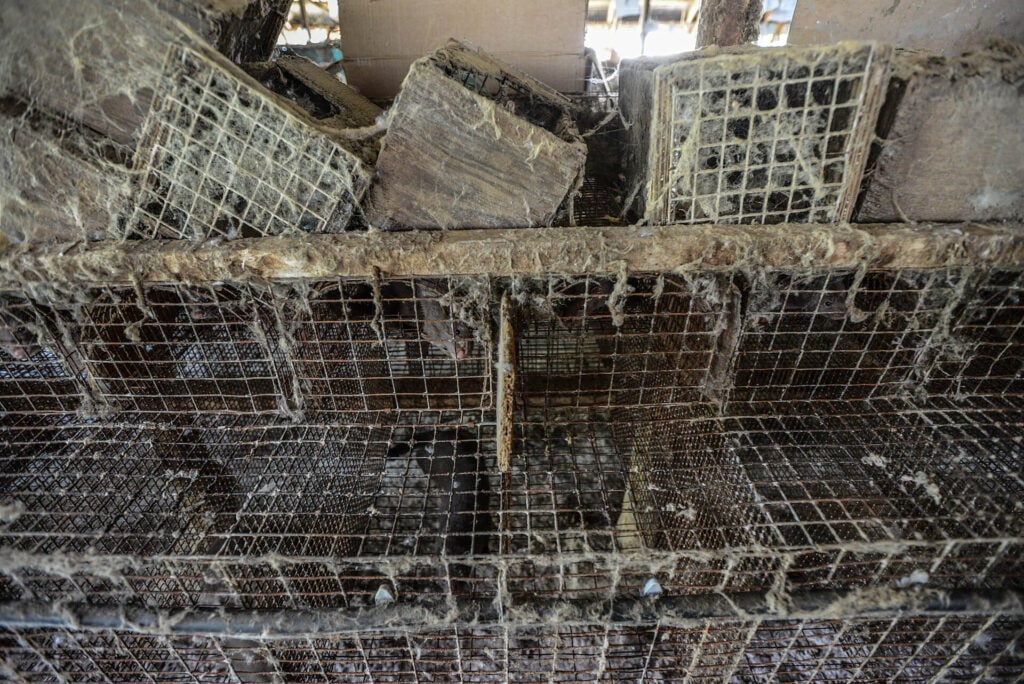 Virus spread between mink and humans
Additionally, the biological makeup of minks makes them more susceptible to viral pathogens with "pandemic potential," the paper explains. Mink are especially vulnerable to SARS-CoV-2, for example, which causes COVID-19.
The differing speed at which virus strains evolve in human and non-human animals further increases risk. This "sets a potential time bomb," researchers say, explaining that many of the SARS-CoV-2 strains still being discovered in mink are no longer present in human populations. This risks "re-emergence of the virus in humans – especially as immunity wanes in the older population and unexposed younger people make up a larger proportion of the population."
"This is the scenario that led to the emergence of pandemic H1N1 influenza virus from pigs in 2009," they noted.
The end of fur
The spreading of COVID-19 at mink farms has been recorded in multiple countries, including the Netherlands, the US, Italy, and Sweden. In November 2020, Denmark "culled" 17 million mink following outbreaks of COVID at more than 200 fur farms.
The outbreaks led some countries and states to ban fur farming. But approximately 100 million animals are still farmed for fur each year – most of whom are mink.
"We strongly urge governments to also consider the mounting evidence suggesting that fur farming, particularly mink, be eliminated in the interest of pandemic preparedness," wrote Barclay and Peacock in their recent paper.
"Fur farming should be in the same category of high-risk practices as the bushmeat trade and live animal markets. These activities all increase the likelihood of future pandemics," they said. "At the very least, biosecurity practices and active surveillance at fur farms must be reviewed, greatly enhanced, and closely enforced."
More like this: