Walker's Shortbread has announced plans to create a vegan version of the iconic Scottish biscuit. 
The company, which was founded in 1898 and holds a royal warrant, is exploring the idea of an animal-free cookie to broaden its appeal. 
"Vegan is very much something we're looking at right now," Nicky Walker, managing director of the company told the Telegraph. "We like our product to be globally accepted, whether that means kosher, organic, gluten-free… we want to have our product enjoyed by as many different factions as possible."
He added that the vegan biscuit would help the company "move with the times."
Walker's Pure Butter Shortbread is famous for its tartan packaging. It's a hugely popular product in the UK and across the world. In 2017, it was granted a royal warrant to supply shortbread to the late Queen Elizabeth II.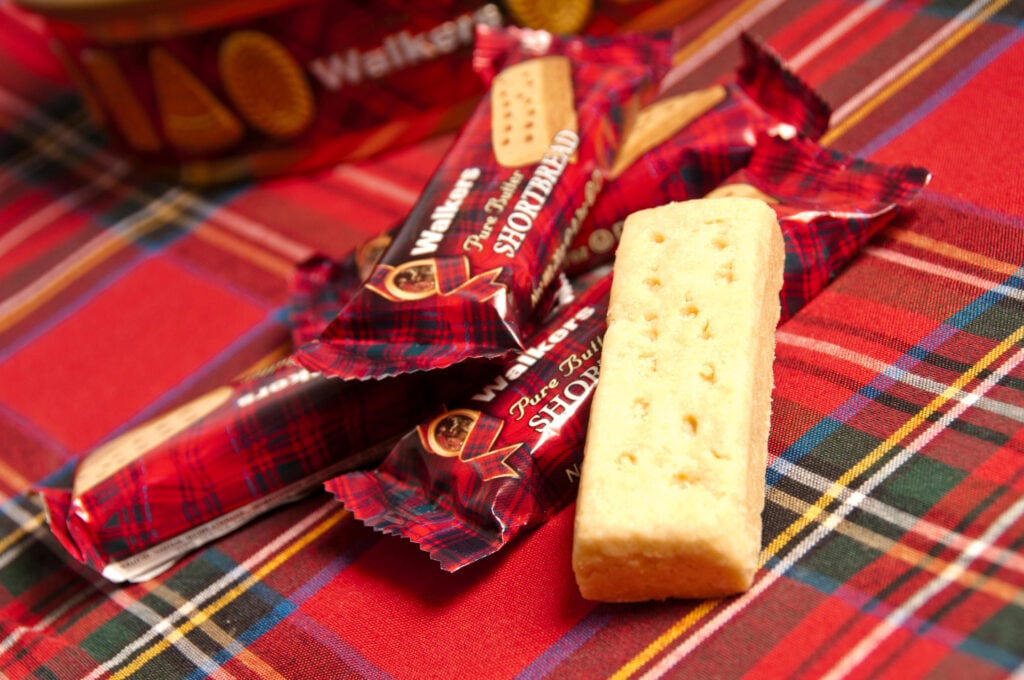 Joseph Walker developed the recipe in the late 1800s. It's baked in the Moray village of Aberlour in the north east of Scotland. 
The company also creates a range of other biscuits and crackers, and it's Scotland's biggest exporter of food. Walker's products can be found in the USA, China, and Australia, as well as the UK. 
Confectionary brands seek vegan alternatives
The original shortbread is made with dairy butter. Walker's confirmed that it would need to find a suitable vegan alternative if it were to go plant-based.
"Our company's reputation has been built on using the finest ingredients possible," Walker said. "We would never compromise on that, we've got to get the very best we can."
Walker's Shortbread is just one of a number of previously non-vegan companies making the plant-based plunge.
It was announced earlier this week that Hershey's is releasing a dairy-free version of Reese's Peanut Butter Cups in the US. 
Nestlé and Cadbury have also recently released a plant-based KitKat and Dairy Milk respectively.