VEGO has launched what's thought to be its first new vegan chocolate bar in two years: the Vego Crisp. 
The bar is made with VEGO's iconic hazelnut-based dairy-free chocolate, and comes complete with roasted rice crisps.
VEGO confirmed to Plant Based News that the new bar will be available in the UK from May onwards. It will be stocked at wholesalers including SUMA, CLF, Infinity Wholesale, and Queenswood Natural Foods. Alternatively, you will be able to find it at a number of independent and natural food stores, including Holland and Barrett, Whole Foods, and Planet Organic. 
Supermarkets including Asda and Co-op will also stock the bar. It will cost around £1.69.
The rise of VEGO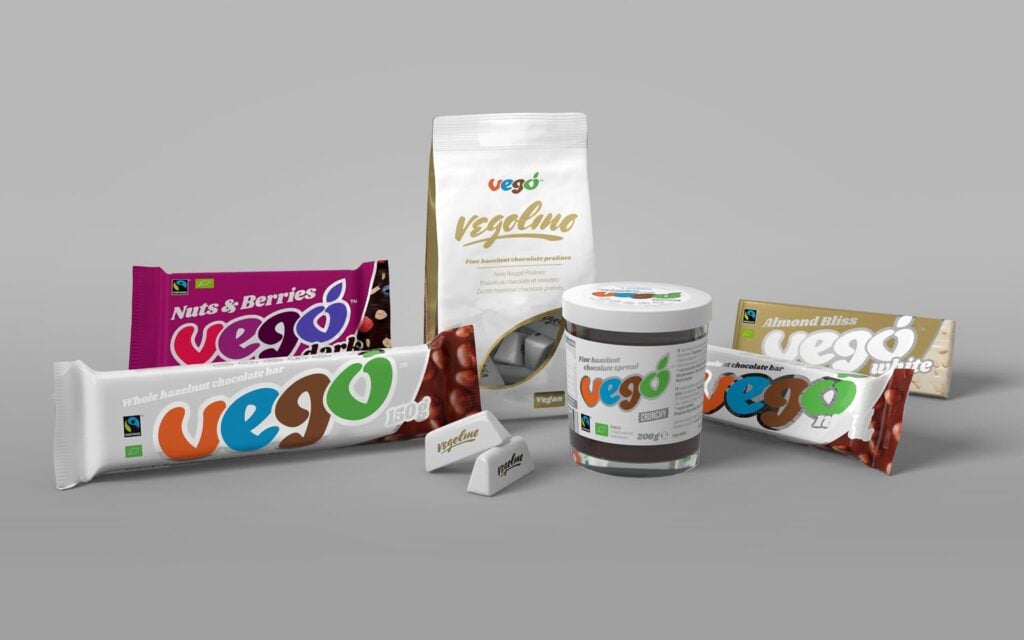 Founded in Berlin, Germany, in 2010, VEGO started as a vegan and organic fast food restaurant. After the founder realized that there was a gap in the market for good quality vegan chocolate, he developed the original VEGO Whole Hazelnut Chocolate Bar, which has since become a favorite among vegans all over the world.
Since then, VEGO, which is a completely vegan company, has added a number of new bars, as well as a chocolate spread, to its collection.
Vegan chocolate goes mainstream
The demand for dairy-free chocolate is increasing all over the globe. Experts recently predicted that the plant-based chocolate market will outpace dairy in its growth over the next few years. 
The data suggested that the vegan chocolate market, currently valued at $1 billion, will reach $4 billion by 2032. This would be an annual growth of 15.5 percent, which would outrank conventional chocolate's growth, which is predicted to be 3.7 percent.
According to food awareness group ProVeg, consumers are increasingly seeking out healthier or plant-based products.