Plant-based eaters in the US can rejoice as 48.4 percent of all restaurants across the country are now thought to offer vegan menu options.
The claim comes from the Plant Based Food Association (PBFA), a trade group representing US-based vegan food companies.
In a fresh report, titled The State of Plant-Based in Foodservice, the PBFA revealed that almost half of all US restaurants are now able to cater to vegan diners in some form. It further highlighted that this translated into growth of 33 percent since 2018.
A variety of restaurants were sampled to gauge the scale of the food service sector's adoption of vegan options. Location styles included quick service eateries (such as McDonald's) all the way through to fine dining restaurants. The latter was least likely to cater to plant-based customers. Meanwhile, while "fast casual" spots (such as Chipotle) led the charge to offer the most options.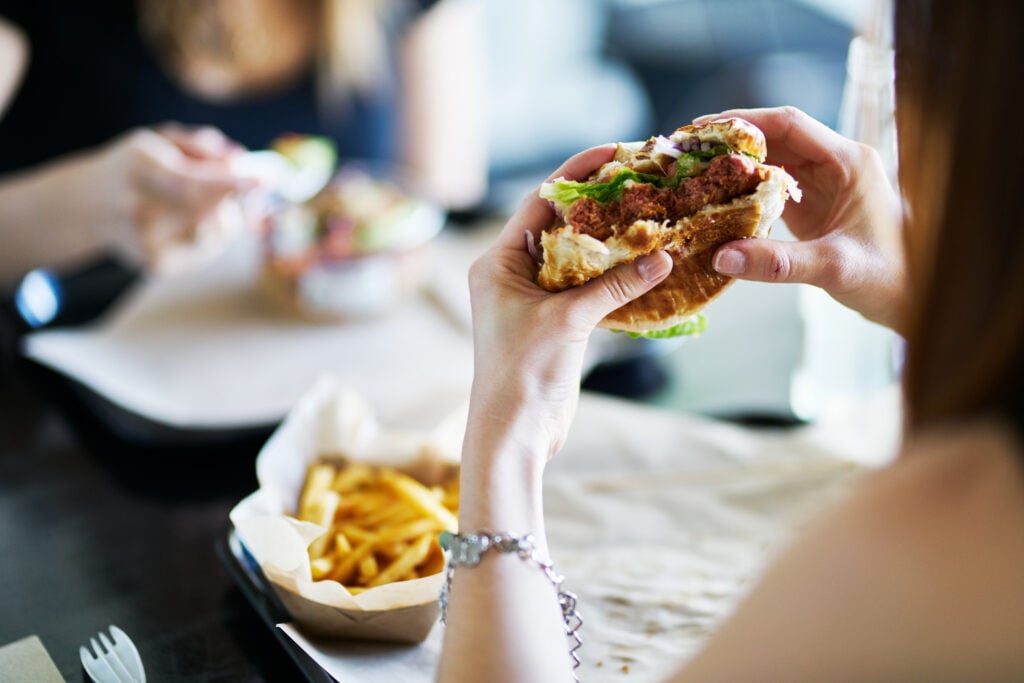 What's in a (vegan food) name?
As well as demonstrating how much of the food service sector now caters to plant-based diners, the report also offered insight into how geography affects the way that meat-free dishes are advertised.
Restaurants in states to the West are considered the most likely to include vegan-related terms on their menus. These commonly include "vegetarian," "vegan," and "plant-based." One exception was discovered, with the Northeast using the term "meatless" more than any other region of the US.
Conversely, states in the South showed the least willingness to signpost menus as being suitable for vegan eaters. Texas is an example, where a 2021 bill banned plant-based protein from being labeled as "meat" or "beef."
The future of vegan options in US restaurants
Optimistically, four times as many restaurateurs plan to add plant-based meat dishes as those who are looking to drop it.
In total, 28 percent of food service operators that were asked claimed to be making plans to increase their use of cruelty-free meat alternatives. A further 37 percent will make no changes, sticking with the amount of alternative protein they already serve.
Just seven percent of restaurant owners are looking to serve less vegan meat, or drop it altogether. Additionally, less than a third (29 percent) have no intention to introduce it to their premises.
Overall, attitudes appear to favor the adoption of plant-based meat. When asked if they consider such products to be a long-term trend or simply a fad, 60 percent of food service operators identified it as a consumer shift that is here to stay.