The Breakfast Club, a UK-wide restaurant chain, has taken all meat items off the menu at its main London outlet in Soho until the end of January.
Known for its all-day breakfast, which is traditionally bacon-heavy, the chain has made the move to coincide with Veganuary 2023. Everything on the menu will be either vegetarian or vegan.
Diners can enjoy tofu scramble, plant-based sausage and bacon, and the regular glut of fresh tomatoes and vegetables. Sweet treats are also on offer, with pancakes being made to a vegan-friendly recipe for the rest of the month.
"Secretly over the years we've been building up a wonderful veggie and vegan offer. It's always been there, you just may not have noticed it. And in all honesty, we've never been that good at shouting about it," the Breakfast Club said.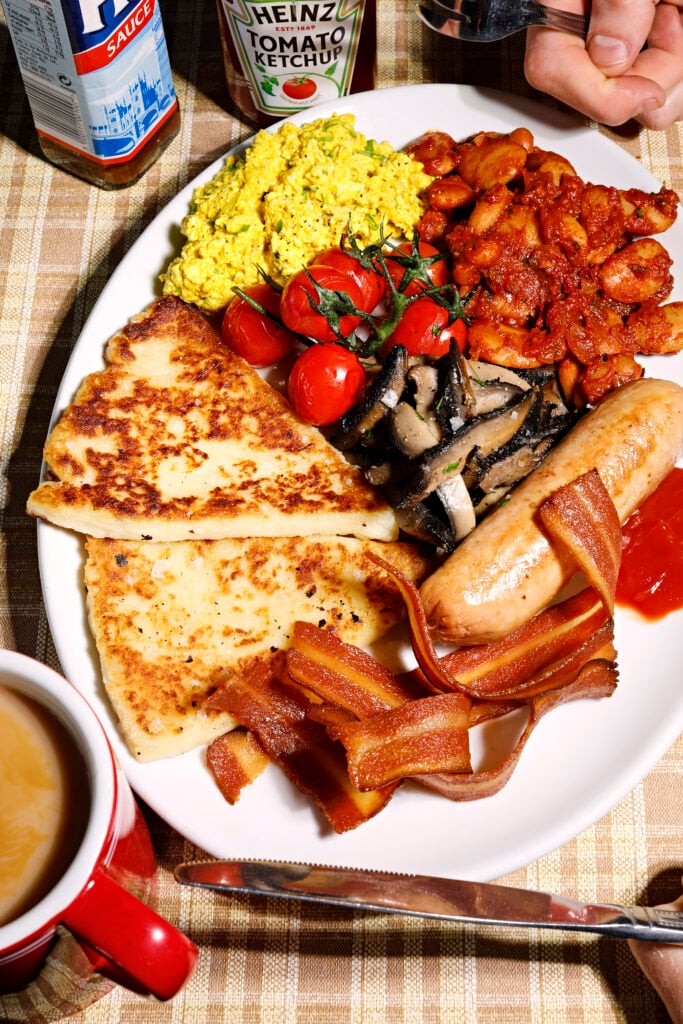 "But this January, we've made a commitment to change that. We've made a commitment to all the veggies and vegans, new and old. We've made a commitment to shout it loud. And it all starts on the streets of Soho…"
While the meatless menu is not destined to last forever, The Breakfast Club will offer a vegetarian and vegan menu at all 13 of its branches as a permanent fixture.
Collaborating with big alternative protein names
To develop the new permanent menu items, the chain worked alongside Burger King's favorite French plant-based bacon manufacturer, La Vie.
It is also showcasing meat-free bangers from Israel's Redefine Meat, which is currently ramping up its UK supply. This is thanks, in part, to Marco Pierre White's continued use in his restaurants.
The Breakfast Club told its omnivorous customers that it isn't going "all Greta" on them (presumably referring to environmental activist Greta Thunberg). However, it identified that increasing vegan and vegetarian options is a shrewd move for the planet.
The Breakfast Club in Soho will serve an entirely vegan and vegetarian menu until January 31, 2023.