Vegan pork brand La Vie has announced the launch of its first ever plant-based ham.
The France-based company, which is known for its vegan bacon, announced the new product at an event in Paris last week. The ham, which took four years to develop, is said to feature a similar taste, smell, and texture to the real thing. Like ham made from pig meat, it is sliced using a trancheuse.
The ham is available to buy in France now, and is set for release in the UK early next year. The ham comes in two flavors (regular and smoked), features seven ingredients, and contains 19.5g of protein per 100g. Ingredients include pea protein, soy protein, radish juice concentrate, acidity regulator (potassium acetate), salt, natural flavorings, and vegan lactic acid.
The benefits of vegan ham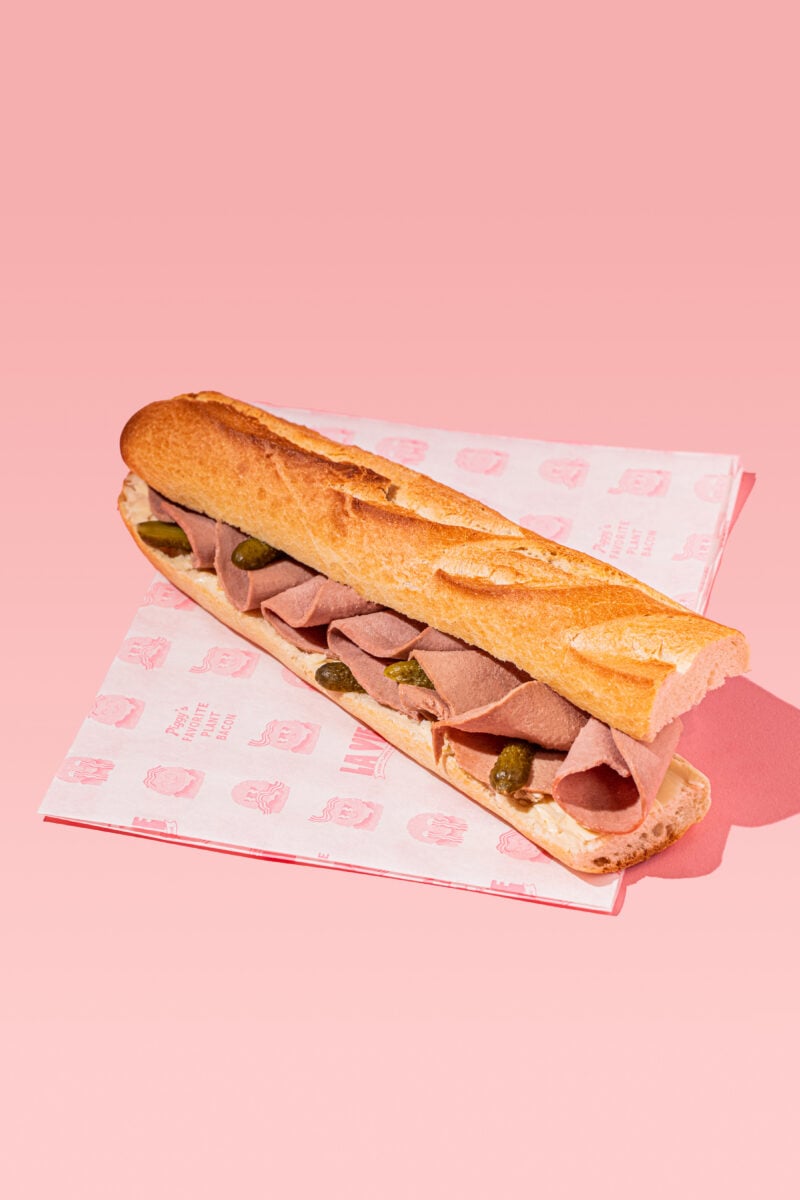 Ham is a popular product in France, used in traditional foods like jambon-beurre (a ham and butter baguette) and croque monsieur (a hot ham and cheese sandwich). La Vie is hoping that the new product will prove a viable alternative for vegans, vegetarians, and flexitarians across the country.
Unlike ham made from pig meat, the vegan version is free from nitrites, a preservative used in processed pork products that has been linked to increased risk of cancer.
Worldwide, more than a billion pigs are killed for food each year. Opting for vegan ham therefore means abstaining from contributing to this industry. In the UK, around two thirds of pigs are raised on factory farms. Many are also being housed in the growing number of "mega farms" in the country.
Female pigs – known as sows – will often be kept in farrowing crates (cages not much bigger than them) for six weeks after giving birth. Their newborn babies will suckle from a small area next to her (known as "the creep"), but she will not be able to access, nuzzle, or take care of her children. Piglets will often have their tails cut off and teeth clipped with no pain relief. This is to avoid them injuring each other due to stress.
When they are ready to be slaughtered (at around five – six months of age), the majority of pigs will be gassed to death with a high concentration of CO2 gas. This forms an acid on wet surfaces, like pigs' eyes, lungs, and throats. Experts have stated that this method of slaughter causes them to "burn from the inside out."
The rise of plant-based pork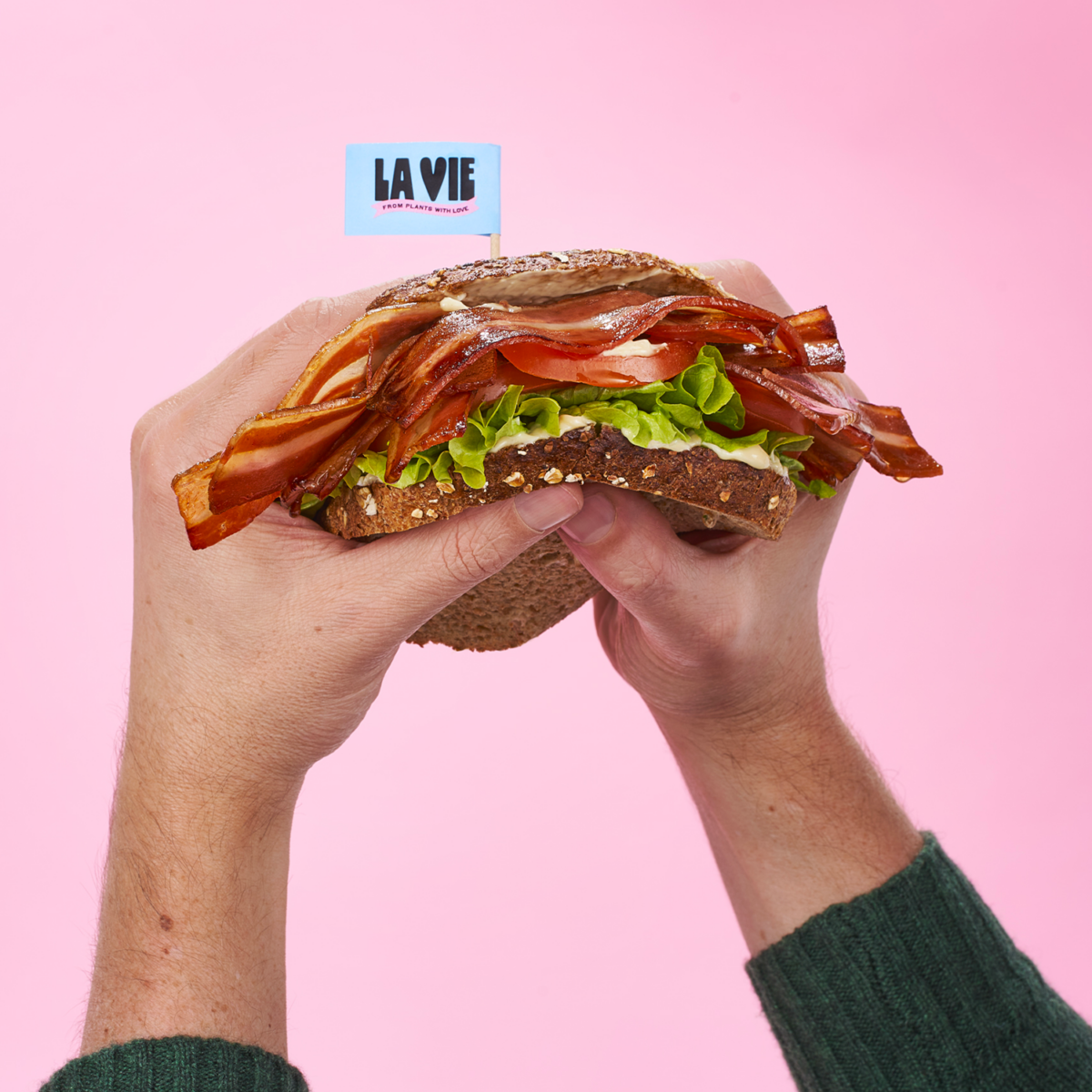 With growing awareness of the costs of pig meat, the popularity of plant-based pork is growing. A report published in 2020 found that the market would surpass USD $10.5 billion by 2030. La Vie is one of a number of brands creating vegan pork products. It's best known for its bacon, which it sells in rasher and lardon form.
Amid growing demand for vegan meat, the government in France – where La Vie is based – recently announced it would be attempting a ban on "misleading" meaty terms for plant-based products. If the ban is enacted, brands won't be able to use words like steak, spare ribs, ham, and butcher on their products.
"This new draft decree reflects our desire to put an end to misleading claims… by using names relating to meat products for foodstuffs that do not contain them," French Agriculture Minister Marc Fesneau said in a statement. He also stated that it's an "issue of transparency and honesty responding to the legitimate expectations of consumers and producers."