NHS hospitals in England are reportedly serving meat that contains chemicals thought to cause cancer.
Certain meat products cured with nitrates or nitrites are being offered to sick patients at 61 NHS trust hospitals, reports the Guardian. Ham and bacon products often contain these, and nitrites are said to be of particular concern. Nitrites give bacon its pinkish color, and they are also used as a preservative.
According to the report, children's hospitals are among the 61 offering the food to patients. These include London's Great Ormond Street, as well as Alder Hey in Liverpool.
Professor Chris Elliott is an expert on toxic chemicals in food, and is campaigning for nitrites to be removed from the production of meat. Speaking to the Guardian, he said: "This latest investigation shines a disturbing light on the risks that vulnerable groups, including children, are exposed to in our hospitals." He added that "it is clear that these health risks are not well-understood and limited action is being taken to reduce an everyday cancer risk."
Does processed pig meat cause cancer?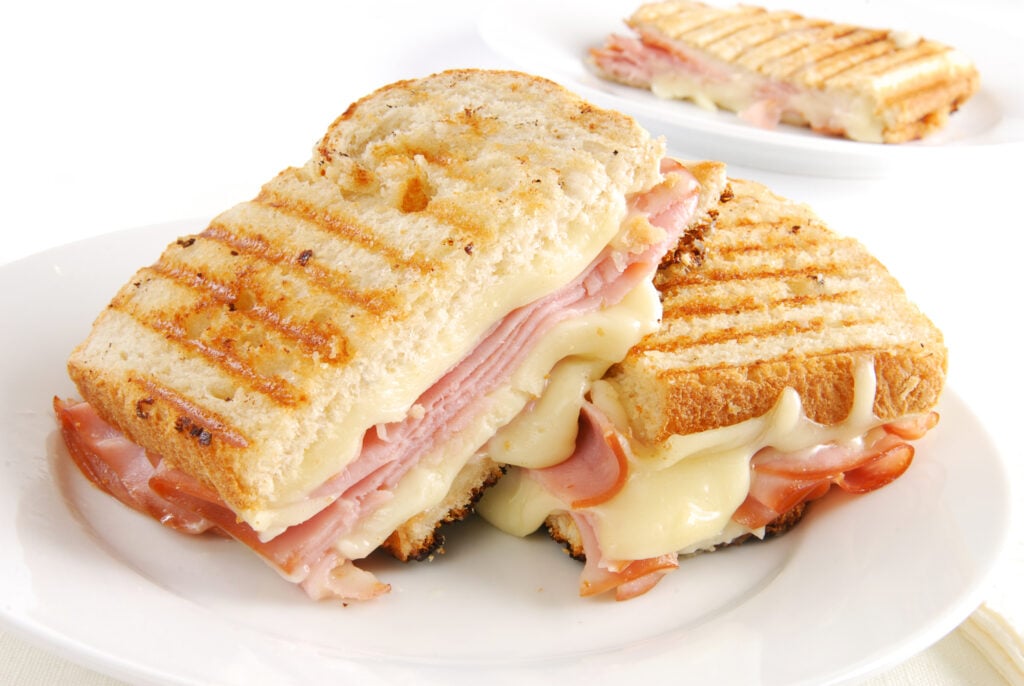 There is mounting evidence to suggest that processed pork products like bacon and ham cause bowel cancer. According to the World Health Organization (WHO), nitrites are a likely cause of the illness.
These pork products are classed as a group 1 carcinogen by the WHO, which means that there is  "sufficient evidence" that they cause cancer. Tobacco smoking and asbestos are also in this category. This does not mean that they are equally dangerous, however. 
Calls to ban nitrites from foods
The French government previously responded to concerns about nitrites by imposing limitations on their use in the meat industry. There have been calls for the UK to make similar moves and crack down on nitrite use. "The UK government must follow the latest evidence and ban nitrites to keep these cancer-causing chemicals out of our hospitals and in fact out of our entire food system," said Elliott, who is a professor of food safety and microbiology at Queen's University Belfast.
NHS England said in a statement: "While food safety and regulation are matters for the Food Standards Agency and government, the NHS supports people in hospital with healthy meals and recently introduced new national food standards to further improve catering services for patients."
Should plant-based food be served in hospital?
Campaigners have previously urged the NHS to consider serving plant-based meals in hospitals. In an open letter to NHS Scotland last year, a group of doctors likened serving animal products to distributing cigarettes.
"At this time of health and climate crises, we, the undersigned, urge NHS Scotland to switch to vegan menus for patients in hospitals," they wrote. "Replacing meat, eggs, and dairy with vibrant vegan foods is vital if we are to protect the health of Scottish people and the planet."
They added that serving unhealthy meat-heavy meals in hospitals was a "dereliction of duty," and compared doing so to "distributing cigarettes in the pulmonary-care unit."