Going vegan is often a learning experience, with many people finding a whole host of foods and drinks they had no idea weren't suitable for those following the lifestyle. Hidden animal ingredients often lurk in sweets and sodas, which leads many people to question: is Red Bull vegan?
Red Bull is a brand made up of energy drinks that are consumed all over the globe. It's the most popular energy drink in the world, holding a market share of 43 percent. The company is also the third most popular soda company in the world, after Coca Cola and Pepsi. Since launching in 1987 in Austria, it's thought that 100 billion cans of Red Bull have been consumed.
Known for its high caffeine content, it carries the slogan "Red Bull Gives You Wings." As well as being drunk on its own, it's also a popular mixer with a variety of alcoholic spirits, notably Jägermeister.
Here's everything you need to know about drinking Red Bull as a vegan.
Is Red Bull vegan?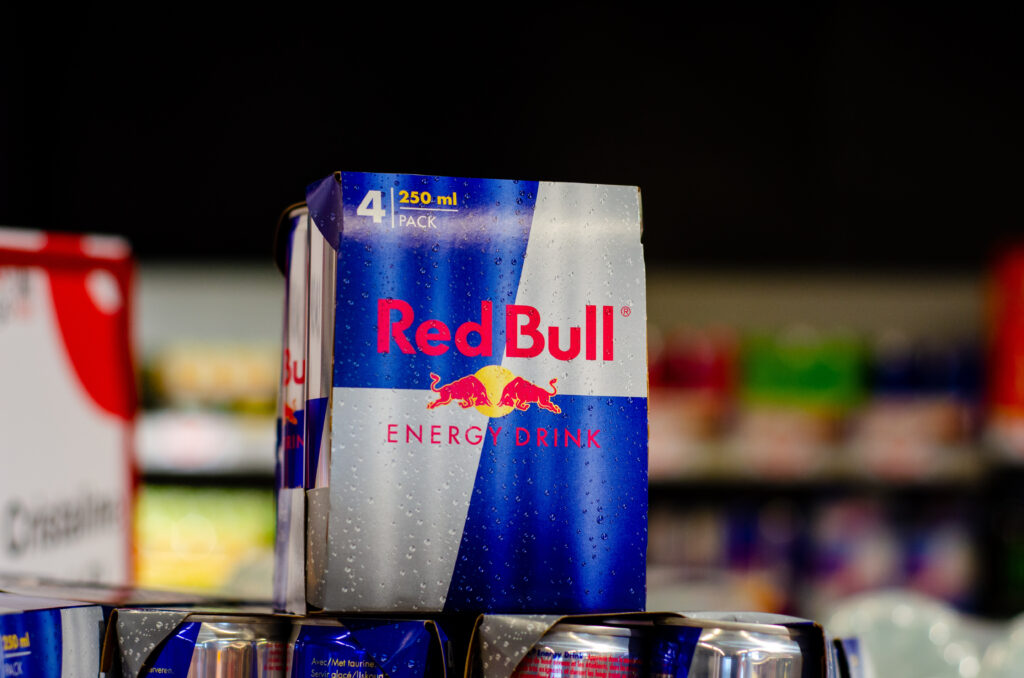 Red Bull does contain solely plant-based ingredients – but the answer to whether or not it's vegan is complicated.
This is because the company is known to support animal tests. In its 2015 round-up of vegan energy drinks, animal organization PETA wrote: "We can't include Red Bull on this list because, although it's a vegan product, the Red Bull GmbH company continues to support tests on animals, which are unnecessary, cruel, and not required by law."
Animal testing policy
Red Bull dedicates funding to spinal injury tests on animals through its underwriting of the Wings for Life foundation. These tests involve rats having their backs cut open, spines crushed, and being forced to climb stairs using their forearms. Some animals also have their spines severed and heads cut off.
Shalin Gala, PETA US Vice President of International Laboratory Methods, told Plant Based News that these tests were "futile" as "any implications arising from them do not accurately translate to humans."
"Every time a consumer purchases a Red Bull, part of the money supports hideous experiments on animals," he said. "PETA will continue to urge Red Bull, the Wings for Life foundation, and its partners to end their support of animal tests – as former corporate sponsor Ball Corporation did after discussions with us."
While Red Bull does appear to be a plant-based drink, many vegans will avoid it as the company is not cruelty-free. With a range of fully vegan energy drinks on the market, consumers may opt for those instead.
On its own website FAQs section, Red Bull confirms that its energy drink is suitable for vegetarians as it "uses only non-animal ingredients." At the time of writing, it does not appear to address whether or not it's vegan.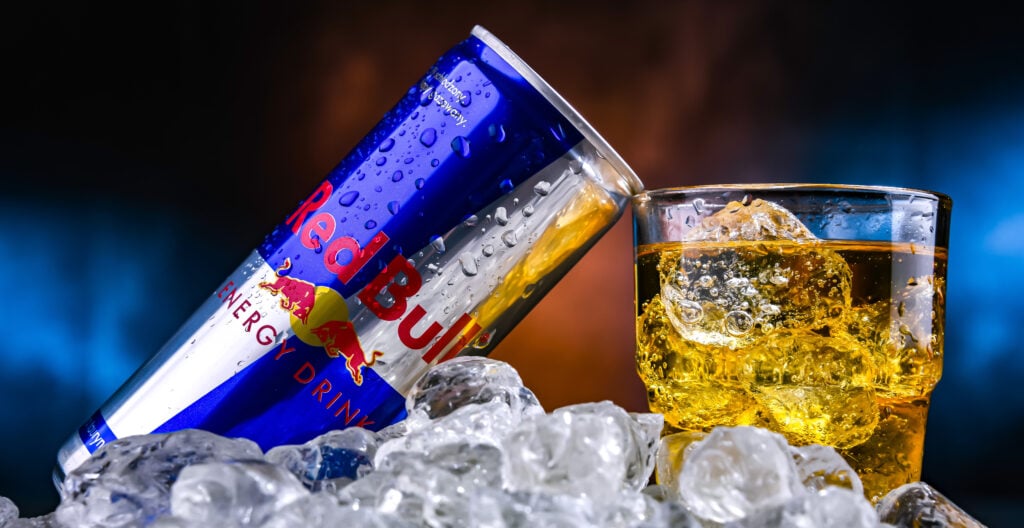 Vegan energy drinks to try
There are a wide variety of fully vegan energy drinks on the market. Boost, Lucozade, Rockstar, and Relentless are all thought to be vegan-friendly.
Monster, another hugely popular drink, also has a range of vegan drinks. Some of its varieties (such as Java) contain animal products like milk, however, so you should always check the label.
More like this: