Heinz has unveiled a new line of child-friendly vegan foods called Magical Beanz Nuggetz.
The products move away from the traditional chicken nugget trope to showcase beans and veggies instead. They come in three variations, two of which are suitable for vegans.
Plant-based eaters can choose from Original (made with tomato and sweetcorn) and Curry (with parsnip, carrot, coconut, and mild curry spices). Each flavor is coated in a crispy crumb and shaped like beans, presumably as a homage to one of Heinz's most iconic products.
The product has been developed in response to what Heinz identified as a need for nutritious food that can be prepared quickly and, potentially, without meat.
"We know that parents want quick, easy meals that their kids will eat – but they also want them to be delicious and without any nasties," Sophie Higgins, head of growth platform for Heinz, said in a statement.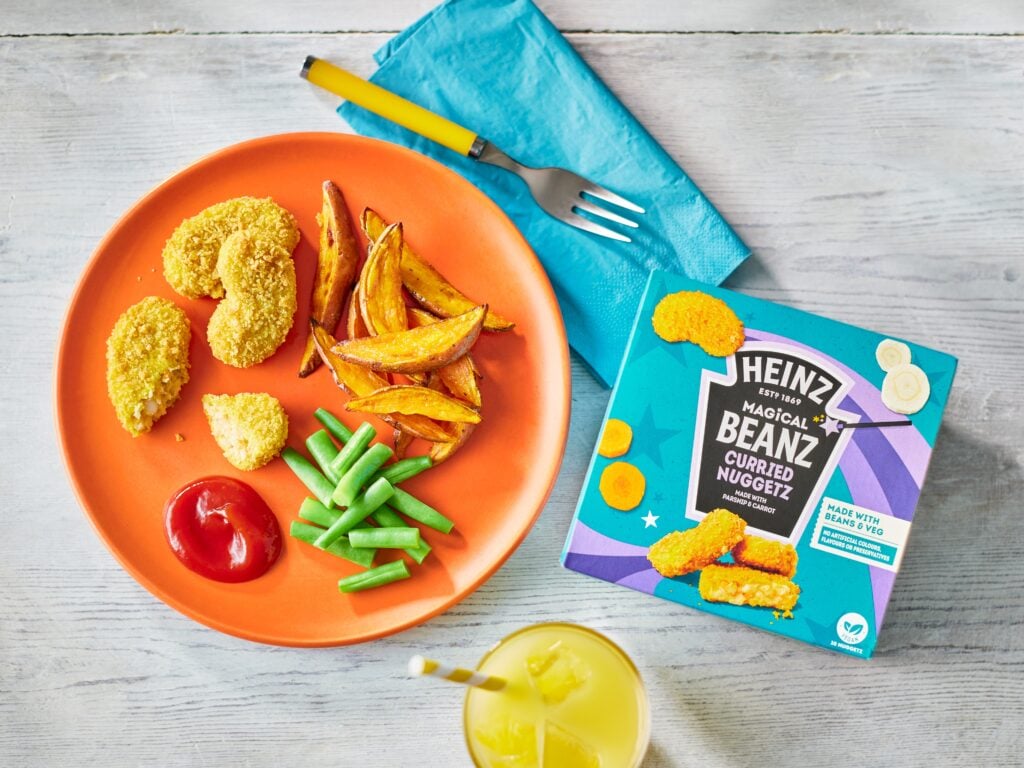 "We're also seeing more parents opting for meat-free options at least once a week. And of course, if we can help parents get some extra veggies into their kids' mealtimes, we know that's a bonus too."
Heinz puts beans on the menu
The Magical Beanz Nuggetz are the latest in a range of products launched by Heinz to reimagine beans as a meal staple. The Nuggetz follow Beanz Bowls, burgers, and other releases over the last year.
Most recently, Heinz unveiled newly veganized versions of its classic tins of beans and sausages and cream of tomato soup. 
Heinz magic Beanz Nuggetz are available to buy now from Asda and online from Ocado.