Doritos has collaborated with Burger King to create a new flavor of corn chips based on the fast-food chain's iconic Whopper. 
The Flame Grilled Whopper Doritos are available to buy in supermarkets across the UK now. They are said to feature the same smoky flavors as the burger, and even the taste of pickles.
"It's not often that two brands like Doritos and Burger King collide, and it's been hard to keep such an exciting partnership under wraps," said Doritos spokesperson Stephanie Herbert. "They taste so much like the real thing, we're confident fans will be shocked by the likeness – but the Triangle Whopper is here. Believe it."
Despite the fact the flavor is based on a beef burger, the corn chips contain only plant-based ingredients. They aren't certified as vegan due to the fact that they are made in a factory that also uses animal products. For many vegans, however, this isn't usually a problem.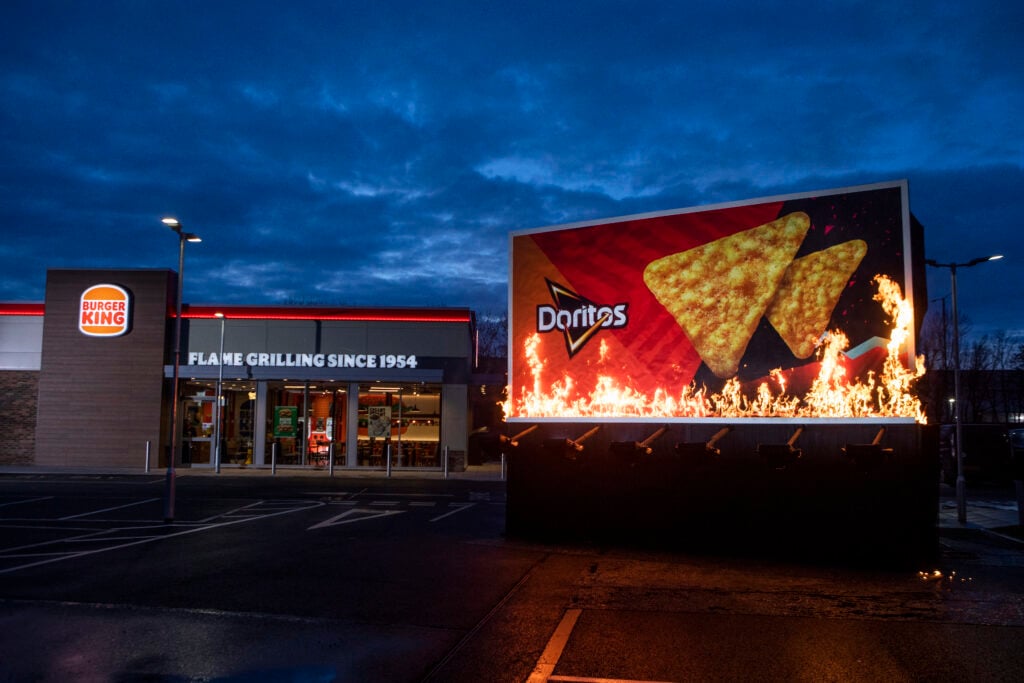 The rise of plant-based snacking
The new flavor is available to buy in supermarkets across the UK. Currently, it's available in Asda and Morrisons, and it will be rolled out to Tesco, Sainsbury's, and Co-op next month. The launch is permanent. 
The product launch comes as Burger King UK is increasingly looking to cater for plant-based consumers. It announced last year that it's planning to make 50 percent of its menu meat-free by 2030, and has launched a number of plant-based products to coincide with the plan. 
Earlier this year, it added La Vie vegan bacon to its menu. This can be added to its Plant-based Whopper, as well as its Vegan Royale.
"We are very proud to be partnering with Burger King, bringing our multi-award-winning, plant-based bacon La Vie to their restaurants," said Romain Jolivet, La Vie's chief marketing officer, at the time. "This will allow us to accelerate the pace of switching from animal-based meat to plant-based, which is a climate emergency we are all facing."