Cauldron Foods has announced that its entire product portfolio is now completely vegan.
The announcement comes after the UK brand removed eggs from two of its sausage products. The Lincolnshire and Cumberland recipes were previously the only foods in its collection to contain animal ingredients.
The announcement is good timing, as Cauldron Foods is once again a Veganuary sponsor.
"We're thrilled to have Cauldron as an official sponsor for the third year in 2023, especially as this coincides with Cauldron becoming a 100 percent vegan brand," Ria Rehberg, CEO of Veganuary said in a statement.
"Cauldron's continual efforts to inspire people to try a plant-based diet make them an ideal partner to aid our mission to educate millions of people about the environmental, ethical, and health benefits of leading a plant-based lifestyle."
Vegan products by Cauldron Foods
Prior to removing all animal ingredients from its supply chain, Cauldron Foods had already developed a number of vegan items. Its marinated tofu and falafel have been particularly popular products during the company's almost four-decade history.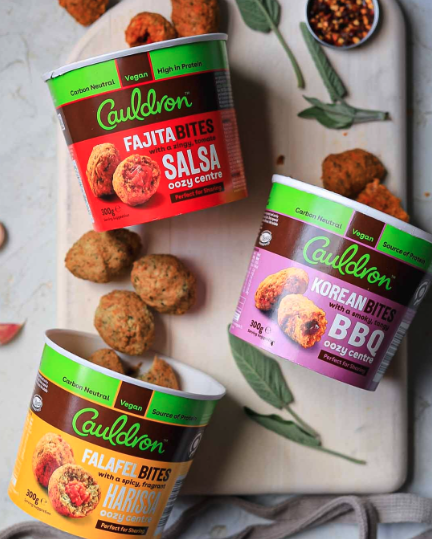 The decision to remove eggs from its sausages came amidst other systemic changes at the plant-based company. Last year, Cauldron Foods revealed that all of its products are now certified carbon neutral. Furthermore, it has pledged to make all of its packaging either reusable, recyclable, or home compostable by 2025.
"This is such an important milestone for us, and we would like to thank every single customer for their continued support!" Andrea Harburn, marketing manager at Cauldron Foods, said in a statement.
Also Joining Cauldron Foods in sponsoring Veganuary this year are fellow food manufacturers Violife, Wicked Kitchen, Planted, and Higgidy.