Dozens of organizations are urging the UK government to decide against labeling restrictions for plant-based dairy alternatives.
If it proceeds, companies would not be able to refer to their products with descriptions like "milk alternative." Any vegan items that use dairy-free terms could be impacted.
Many figures within the plant-based sector have slammed the plans.
Last week, 44 vegan brands came together, alongside supportive NGOs, to co-sign an open letter to the government.
In the letter, companies including Alpro, Oatly, Quorn, Pro Veg, Plant-Based Food Alliance, and the Good Food Institute point out that such a ban could impact the government's own environmental and national food strategies.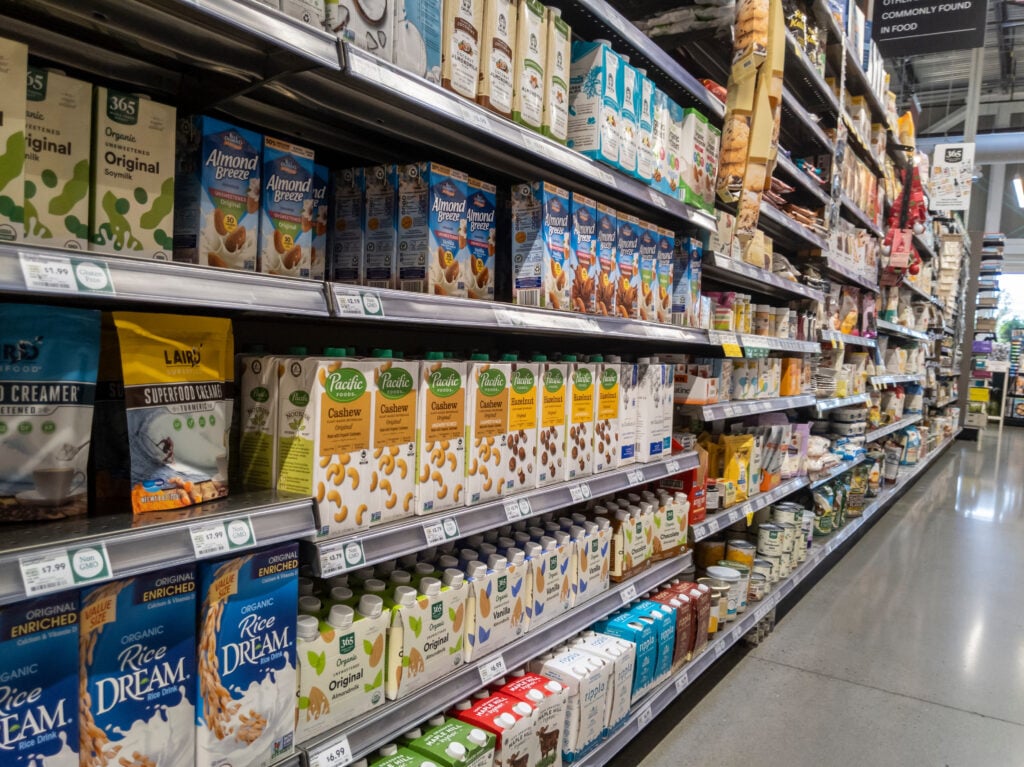 Marisa Heath, chief executive of Plant-Based Food Alliance, told Plant Based News (PBN) that the signees want "level playing fields" for all plant-based alternatives.
"We want to work with stakeholders and government to consider a new labeling system for plant-based alternatives, which recognizes the advances in food technology and consumer awareness in 2023," she said.
"The UK could really lead the way here indicating it is open for business and innovation in plant-based food and drink. This would align perfectly with their ambitions around science, innovation and technology as well as economic growth.
"Publishing the enforcement notice does the exact opposite, as well as undermining the environmental agenda."
Is the UK banning dairy descriptors for vegan alternatives?
The government's alleged consideration of a labeling ban hit headlines last month. In response, the Department for Environment, Food and Rural Affairs (Defra) confirmed that local authority Trading Standards officers were drafting an opinion document. Specifically, on how to enforce pre-existing rules.
In a statement sent to FoodIngredientsFirst, the government agency said: "There are clear rules in place so shoppers are not misled by labels and can buy with confidence. These include long-standing rules reserving use of specific dairy terms, including 'milk' and 'butter,' exclusively for milk and milk products."
Furthermore, Defra stated that a variety of sources, including plant-based manufacturers, were consulted in the making of the document. ProVeg denied this, and called out Defra's "undemocratic" process.
"This is not about consumer confusion at all," Jimmy Pierson, director of ProVeg UK, told Plant Based News at the time.
"Clearly, everyone knows that oat milk comes from oats. We all know that it's a front to censor, restrict, and financially damage the plant-based sector, which the dairy industry sees as a major threat. No plant-based business has been consulted on this proposal either, so the process so far has been entirely undemocratic.
"It's time now for Defra to properly consult on what is a wholly unnecessary proposal."
Labeling ban attempts on the rise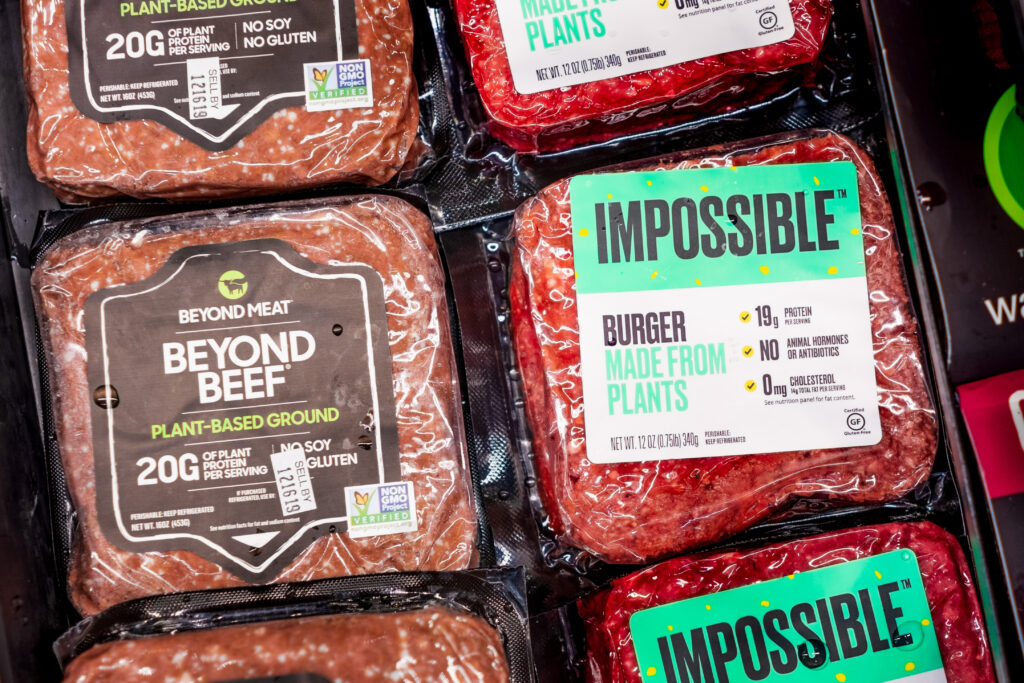 In recent years, multiple attempts have been made to limit the plant-based sector's vocabulary, though most have had little success.
In 2021, the European Commission attempted to ban more dairy terms on vegan food labels through Amendment 171. Certain dairy terms were already restricted at the time, prohibiting specific comparisons to traditional products. This made descriptors such as "vegan cheese" and "almond milk" unusable in the EU.
Had the new proposal been successful, companies producing animal-free dairy items would have been unable to market their goods as "creamy" or "buttery," or use cartons, among other restrictions. The attempt followed an unsuccessful bid to ban "meaty" terms from being used on plant-based packaging in 2020.
More recently, South Africa attempted to seize all plant-based meat products that used meat-derived monikers, such as "bacon" and "sausage." This was halted by a last minute order from the Johannesburg High Court. This allows animal-free manufacturers until May 8, 2023 to appeal.