An Edinburgh-based whiskey organization recently served a number of insects at a tasting event.
The event, dubbed "A Pairing With Legs," was hosted at The Vaults in Leith, Edinburgh, in April. It was part of SMWS' 40th anniversary celebrations. The Scotch Malt Whisky Society (SMWS) paired the insects with different varieties of Scotch whiskeys. Mealworms, crickets, locusts, and even a scorpion were all served to three "adventurous" customers.
The event
The first pairing was mealworms with a 12-year-old whiskey named Disco Diva. The attendees were then given locusts with Raspberry Fields Forever, an 11-year-old single malt. Smoked crickets were served with Smokus Fruticosus, a blended malt of whiskeys from Islay and Orkney islands. Towards the end of the tasting, attendees could sample a scorpion with a whiskey of their choice. 
"Whisky and insects? Precisely. This type of tasting personifies what the Society is all about," Helen Stewart, head of brand marketing and membership, said in a statement. "Our 40th anniversary year is going to be our most adventurous yet."
The rise of edible insects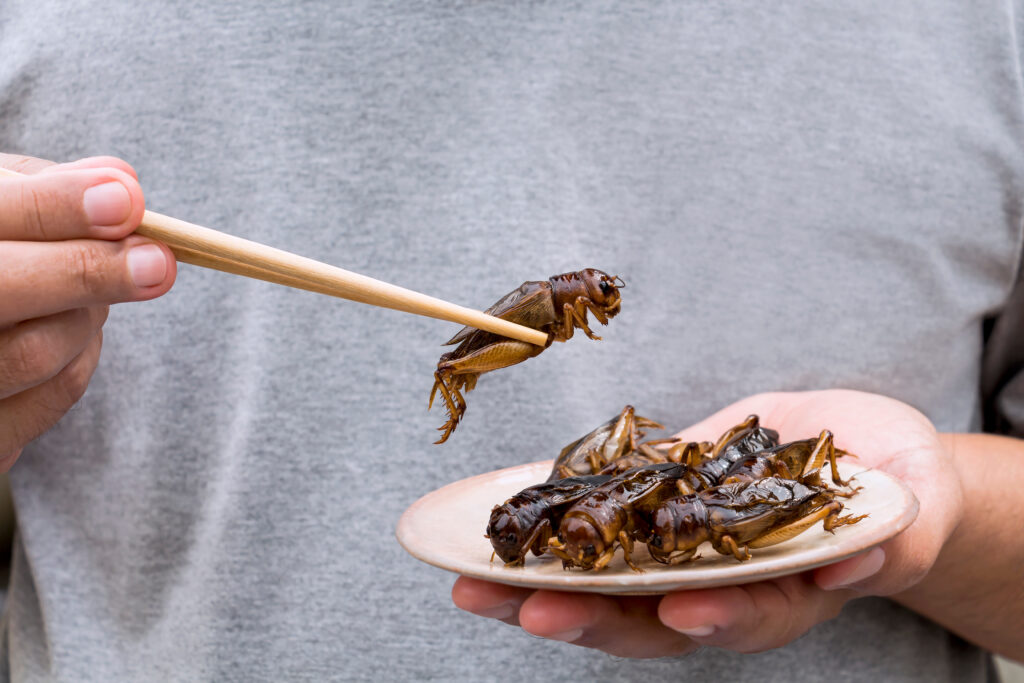 This event is just one of a number to capitalize on the growing interest in insect consumption in Europe. While most of the public remains skeptical, insects are increasingly being heralded as a more sustainable alternative to conventional meat.
It's undoubtedly true that insects are currently a more environmentally sound choice than products like beef, dairy, chicken, fish, pigs, and lamb. That isn't to say, however, that there aren't moral implications of eating them.
It's thought that at least a trillion insects are killed each year for human consumption. They may be starved, or subjected to extreme hot or cold temperatures while being slaughtered. While many people don't consider insects sentient, there is growing evidence to suggest that they are indeed capable of feeling emotions.
According to a 2022 Queen Mary University of London study, "at least some" insects can feel pain. Study authors also highlighted that more research was needed to determine if other insects have similar capabilities.