A horse has died at the Grand National horse racing event at Aintree, Liverpool, in the UK.
Animal activists have said that death represents our "broken relationship with animals," and it has sparked fresh calls to get the race shut down.
The incident occurred on the first day of the three-day event. On Thursday afternoon, a nine-year-old male horse named Envoye Special sustained a fatal injury while running in the 4:05 pm Foxhunters' Chase, which is for amateur jockeys only. This was the horse's first Grand National event.
"It is tragic to see the death of a beautiful horse at Aintree this afternoon," said Orla Coghlan, spokesperson for Animal Rising, in a statement. "This death reflects how broken our bond is with animals and nature and the urgent need to really assess if our actions match our values as a nation of animal lovers."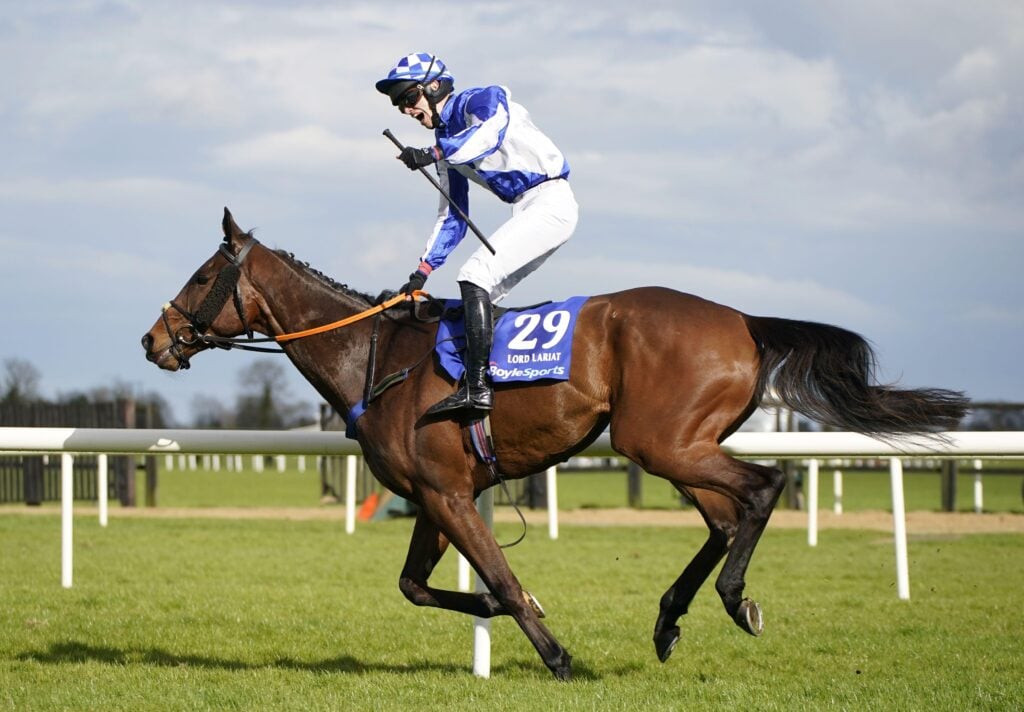 The campaign to stop the Grand National
Animal Rising (formerly known as Animal Rebellion) will attempt to disrupt the Grand National on Saturday, when the main race is set to take place. 
The group is urging people to join them in a peaceful protest from 9:30am at Aintree.
"The race is, arguably, the biggest of its kind in the world and we aim to send a clear message that using animals for entertainment, or for food, has to end," Animal Rising's Nathan McGovern previously told Plant Based News.
"The need to reevaluate the way we treat other animals and our natural world is critical to tackle the climate, ecological, and animal emergencies."
The Grand National is often deemed as cruel to, and highly dangerous for, the horses who run in it. 
Since the year 2000, 15 horses have been killed in the main Grand National Race. A number more horses have been killed in other races during the event. In total, including this year's death, 60 horses have died at the Grand National in just over two decades. 
Around 150,000 attend the Grand National each year, and it's watched by millions all over the world. It's considered one of the UK's biggest sporting events, and has been operating for almost two centuries.