Animal rights organizations are calling on department store chain Dillard's to go fur-free, like all of its closest competitors in the US.
Born Free, Four Paws, the Humane Society of the United States (HSUS), and Last Chance for Animals worked together to launch a nationwide campaign. The groups hope to facilitate a change of heart in Dillard's by highlighting the cruelty of fur production. This, alongside the potential benefits the chain could enjoy if it publicly denounced fur.
Competitor department store Nordstrom is cited as an example of the latter. The massive chain saw its stock increase after announcing it was going fur-free.
Dillard's – which had 282 stores across 29 states at last count – remains the only chain of its size and fame in the US to sell products featuring real animal fur, HSUS says. Multiple operations including Bloomingdale's, Kohl's, and Macy's have all removed fur from their catalogs. 
"As we've seen with other fur-free announcements, the positive feedback and goodwill that going fur-free promises to generate would certainly outweigh the small amount that Dillard's receives from fur sales," HSUS said in a statement.
Thousands of people have already lent their support to the new campaign. So far, more than 72,000 have contacted Dillard's via the HSUS website as part of the fur-free campaign.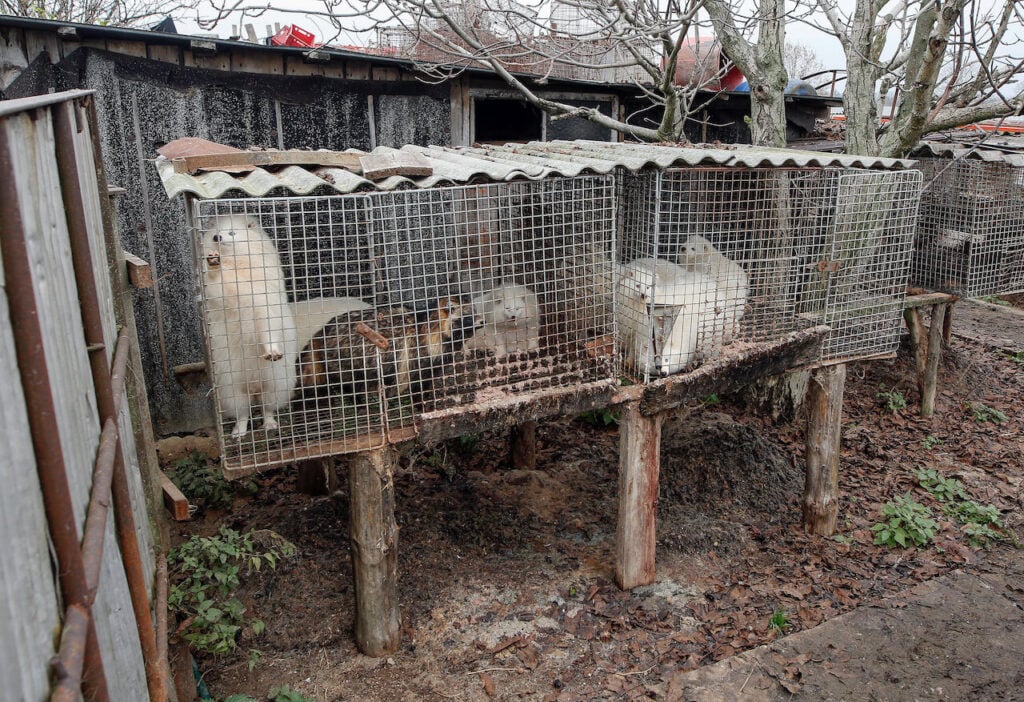 Legal strife over fur at Dillard's
Dillard's previously came under fire – and investigation – for falsely claiming that items contained faux fur, when they were actually made with raccoon dog fur.
The company was named in three petitions sent to the Federal Trade Commission. It was also taken to Superior Court and received widespread negative news coverage. Subsequently, the department store chain pledged to stop selling raccoon dog fur in 2013. Now, activists want to see a blanket ban on all fur items.
HSUS reiterates that Dillard's has access to a slew of fur alternatives, with many already being sold on its website. The animal advocacy group also doubled down on its policy that a real fur trim on a coat or a pom on a shoe is not worth the suffering inflicted on animals to make it.
The real price of department store fur
Approximately 100 million animals are farmed specifically for their pelts (skins and fur) each year.
Farming practices commonly involve containing animals in small cages that inhibit their natural behaviors and become breeding grounds for disease.
Animals desperate for freedom can resort to self-mutilation but are rarely given veterinary care. Instead, they are routinely overfed to increase their fur quota, which is "cashed in" when they are killed.
Most animals suffer a gruesome death from electrocution, gassing or physical violence, while others are skinned alive.
Those interested in urging Dillard's to stop selling fur can do so here.