Barcelona will open a dedicated public pet cemetery, said to be Spain's first, by the end of 2024. The cemetery will offer both cremation and burial services to companion animal lovers.
The city council has reportedly allocated €1.1 million for the project, which will see a dedicated cemetery built in the Collserola Natural park. It is predicted to support up to 7,000 annual burial services, at least in the first few years of operation.
Those grieving the loss of a companion animal will be able to hold a service for around €200. Historically, pet cremations have been exclusively catered for by the private sector.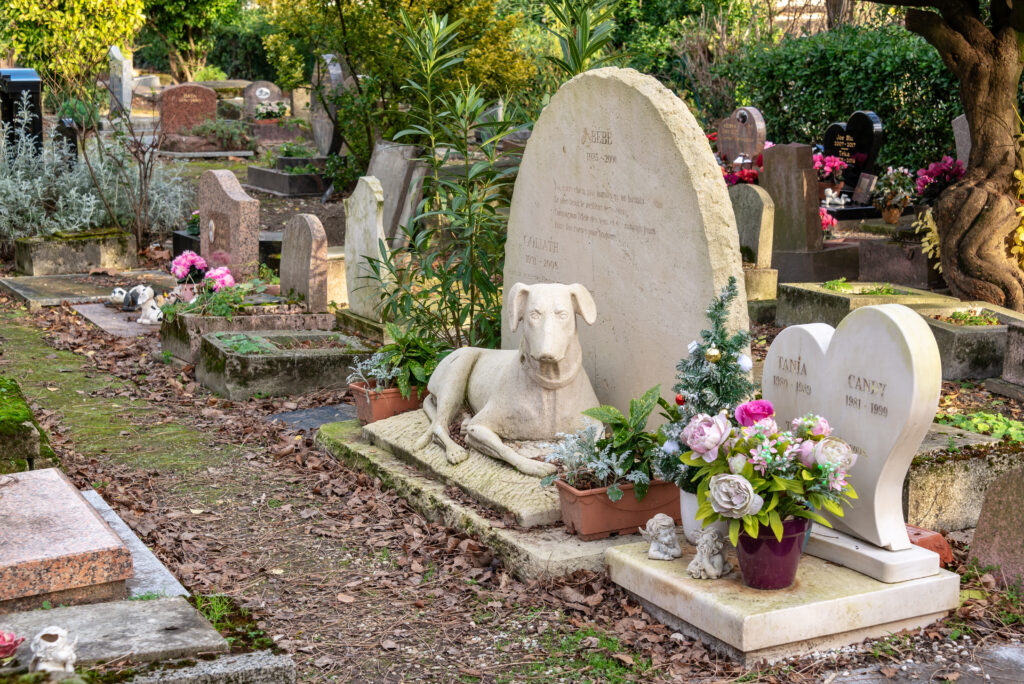 Personal burial services for Barcelona's animals
Eloi Badia, Barcelona's councilor for climate emergency and ecological transition, says that the public pet cemetery build was spurred on by "constant public demand." This, and a desire to have the option of a more personalized service. 
Badia states that between 20 and 30 percent of owners would be interested in pursuing a "greater connection" to their lost animals, through tailored burial events. These would be less perfunctory than a private cremation and offer a final resting place that can be visited.
The city council states that the process of burying a non-human animal will be sympathetically managed, with support at every stage. Barcelonian mourners will be able to decide if they want the ashes of their companion to be delivered to them at home, or sent directly to the pet cemetery ahead of a meaningful service.
A nation of animal lovers
It is estimated that around 50 percent of all family homes in Barcelona include a companion animal. In particular, the city is known to currently play host to more than 180,000 dogs. However, it's not just Spain's second-largest city that seeks to offer its animals dignity and respect.
In 2021, a landmark legal ruling decided that pets and wild animals can no longer be considered "objects" in Spain. The decision came after vigorous campaigning from animal rights groups. It means that individual non-human animals must have their feelings and wellbeing constantly accounted for.