Roasted chickpeas are your favorite new party snack! This is a great way to utilize chickpeas leftover from using aquafaba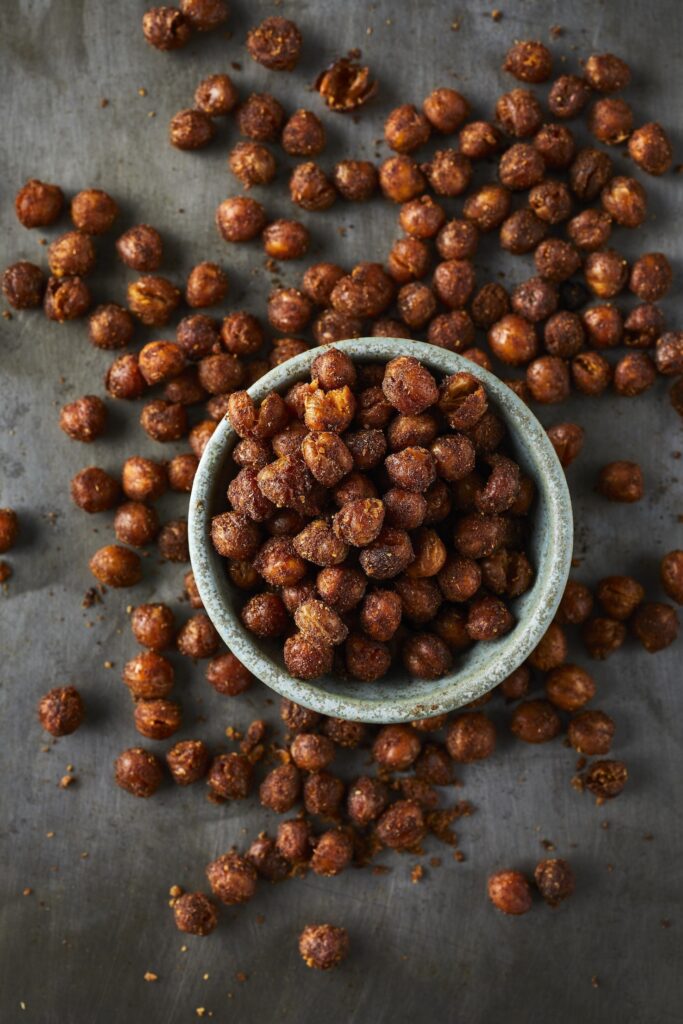 Ingredients
1

can chickpeas

4

tablespoons

olive oil

1

2 teaspoons paprika

1

2 teaspoons cumin
Instructions
Preheat the oven to 180 degrees Celsius.

Drain the chickpeas, rinse with water and pat them dry with a dishcloth.

Place the chickpeas in an oven-proof dish and drizzle with 2 tablespoons of olive oil and the spices. Mix well to combine and spread out the chickpeas in a single layer.

Place in the oven for 30 minutes.

Remove from the oven, drizzle with the rest of the olive oil (and more spices if you wish), mix through and return to the oven for another 20 minutes.

The chickpeas should be extremely crunchy and golden brown when done, so if they are still soft on the inside, return them to the oven for a while longer.
This recipe was republished with permission from Leozette Roode. Find the original recipe here.