Whether you want to call them chips or fries, is beside the point, you have to try these!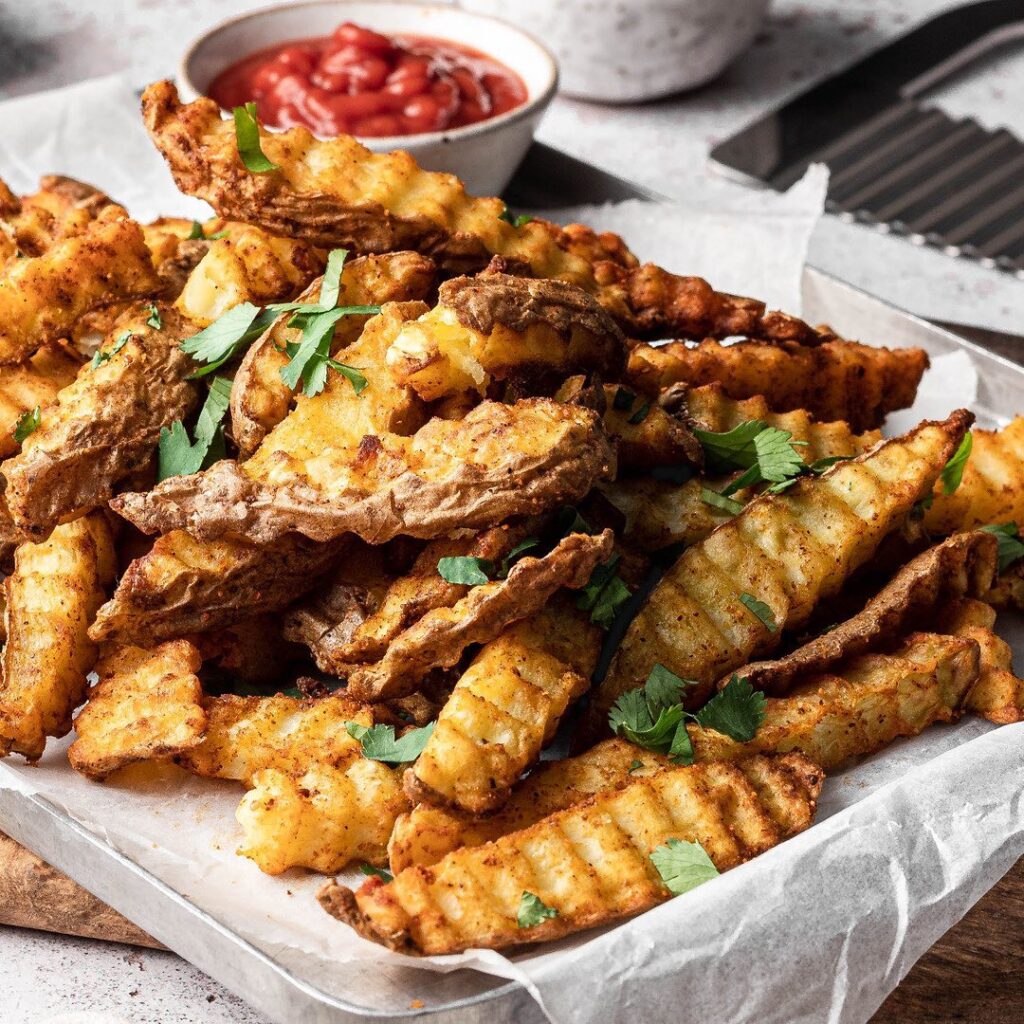 Ingredients
700

g

potatoes

1

tbsp

olive oil

1

tbsp

cornflour

1

tsp

paprika

1/2

tsp

cayenne pepper

1/2

tsp

garlic powder

salt

pepper
Instructions
Wash and pat dry your potatoes.

Leaving the skins on, use a crinkle cut knife to slice your potatoes into chip sized pieces (about 1.5cm – 2cm thick) – see note above for how I cut the potatoes. (see notes above on how to make them without a crinkle cut knife)

Soak the chips in cold water for 5 minutes to remove some of the starch (this will help to give you a crispier potato).

Drain the chips and pat dry with a clean tea towel.

In a large bowl combine the olive oil, cornflour, paprika, cayenne pepper, garlic powder, salt and pepper and mix until you get a paste.

Add the potatoes to the bowl and mix until the chips are coated in the mixture.

Transfer to an air fryer basket and cook at 200oc for 20 minutes, tossing halfway. They are gone when they are golden and crispy. (See notes above for how to make them in the oven).