Feast your eyes on this wholesome, rich and tasty dish, with the humble Eggplant as the star!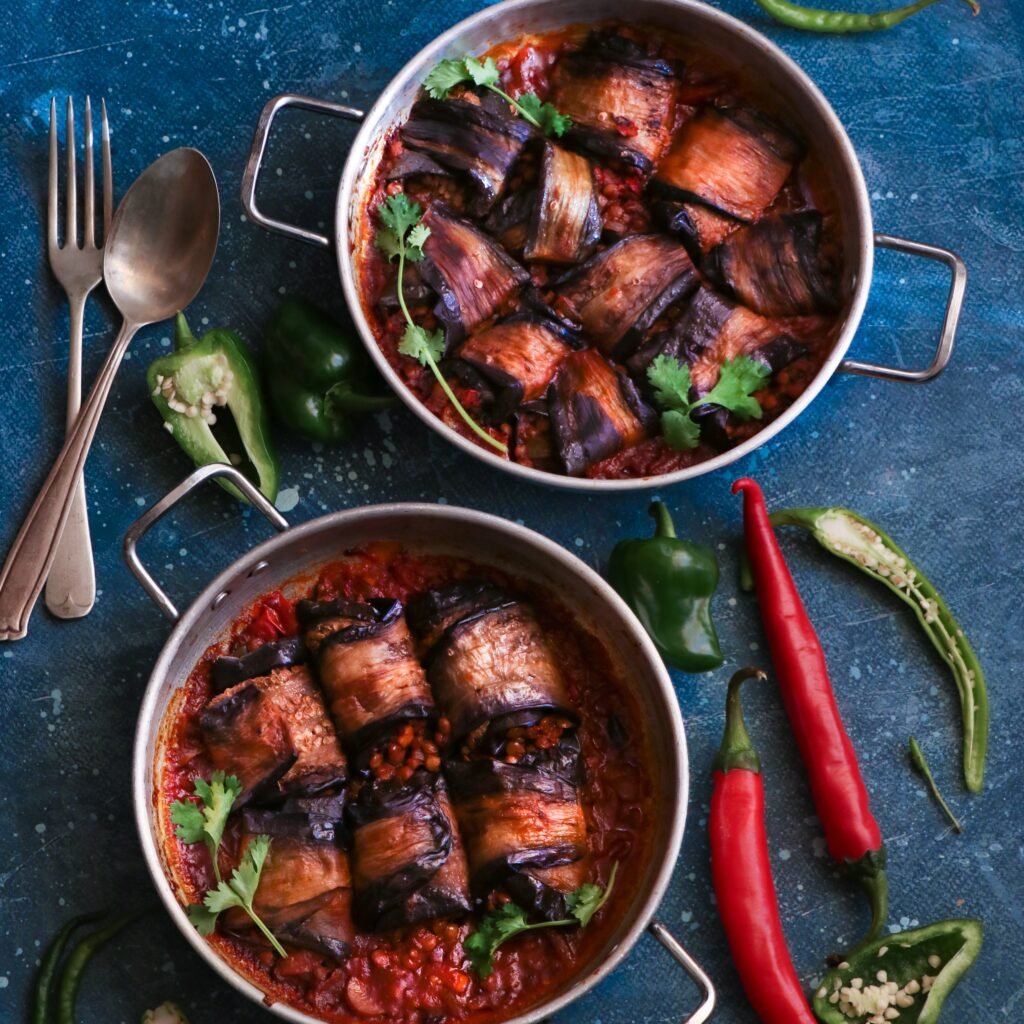 Ingredients
5

eggplants

medium

1

onion

finely diced

1

cup

lentils

cooked

1/4

cup

bell pepper

finely chopped

1/2

cup

mushroom

finely diced

1/2

cup

tomato

finely chopped

2

tbsp

tomato paste

salt

to taste

pepper

to taste

1/2

tsp

cinnamon

1/2

tsp

turmeric

1

tsp

garlic powder

1/4

tsp

thyme

1

cup

tomato sauce
Instructions
Slice the eggplants lengthwise into ½ cm slices. Then put them in a large bowl of water and salt. Set it aside for 20 minutes. This method helps to remove the bitter flavor from eggplants. Then steam-fry them in a small amount of oil and water in a pan covered with lid until soft. Then, lay them out on a flat surface like a tray.

Sauté the onion in a small amount of oil. Add bell pepper, mushroom, tomato and lentils to it and stir for a couple of minutes.

Add the seasonings and tomato paste to the mix, stir and let it cook for 5 minutes.

Spoon about 1 tablespoon of the mixture onto an eggplant slice and then roll it up. Repeat this step for all slices.

Pour some oil plus tomato sauce into a pan and put the eggplant roll-ups on the sauce next to each other. Cover the pan with lid and let it cook for about 20 minutes or so over a low heat. Now your delicious eggplant roll-ups are ready.