Looking for an Easter snack? These are delightful with a cup of tea! Sticky marshmallow and added protein! Yummy!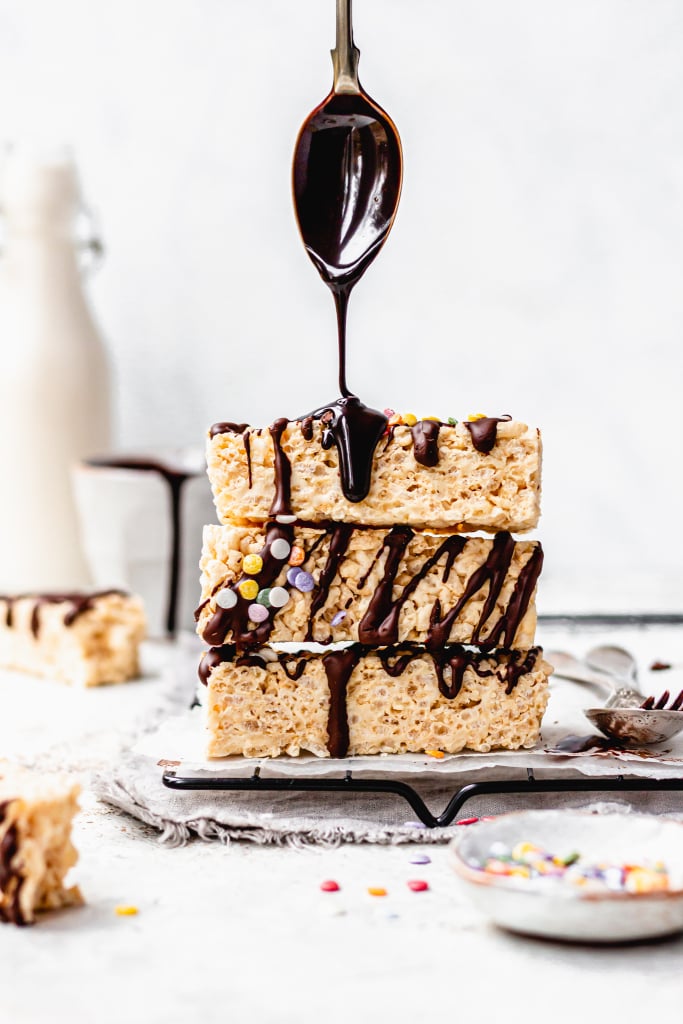 Ingredients
40

g

vegan butter

250

g

vegan marshmallows

120

g

rice crispies

25

g

vanilla protein powder

50

g

dark chocolate

sprinkles
Instructions
Grease and line an 8-inch tin with parchment paper.

Chop the butter small and add to a non-stick saucepan. Cut any large marshmallows into small pieces and add to the saucepan.

Warm the pan over a medium-high heat and keep stirring with a non-stick spatula until a thick and sticky mix forms, with no lumps.

Stir together the rice crispies and protein powder in a large mixing bowl and pour in the hot marshmallow mix. Stir together with the spatula and then carefully use your hands to bring the mix together fully (it will be warm).

Transfer the mix to the lined tin and press down firmly to form an even layer. Place in the fridge for 20-30 minutes until set.

Meanwhile, melt the chocolate. Remove the marshmallow rice crispy block from the tin and use a sharp knife to cut into 12 bars.

Drizzle with the melted chocolate and top with sprinkles, if desired. Set in the fridge for 10-20 minutes.

Store in an airtight container for up to 1 week.

Notes: *if you are not using protein powder, add around 25-50g more rice crispies.
This recipe was republished with permission from Nourishing Amy.
Find the original recipe here.