Is this the perfect Valentine's Day dessert? We will let you decide that one. Either way, what a treat! Who doesn't love a Peanut Butter Cup?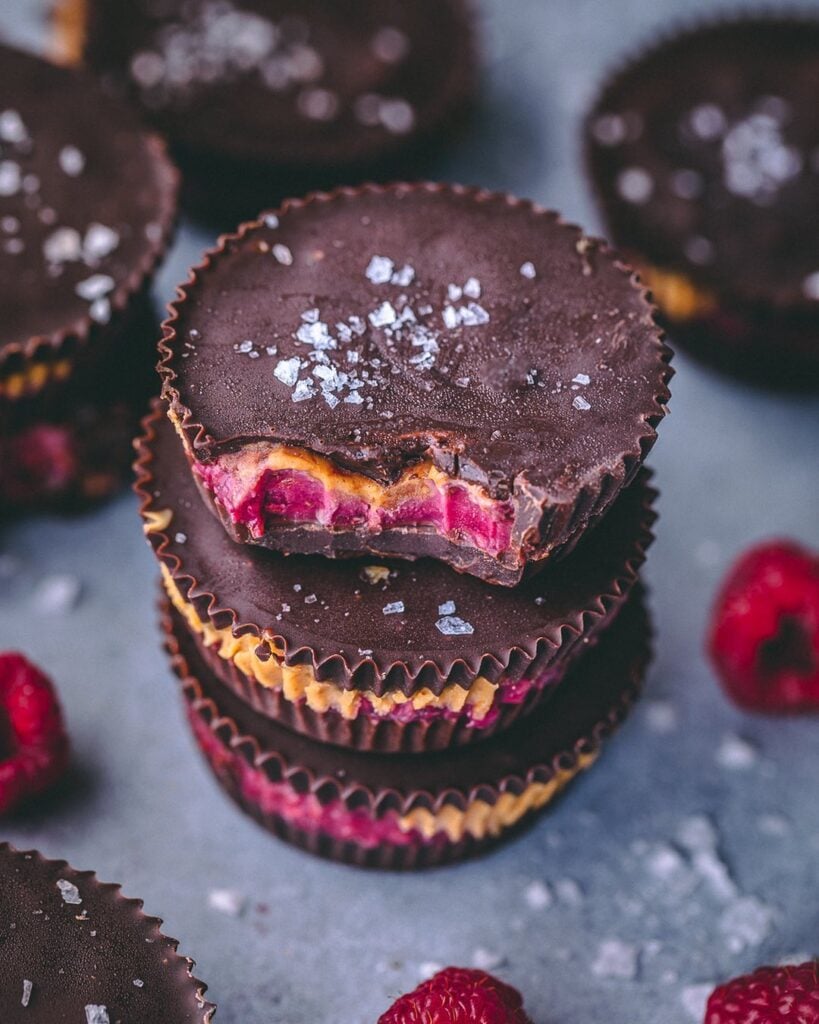 Ingredients
7

oz

dairy free chocolate

2

cups

raspberries

1

tsp

maple syrup

1

tsp

chia seeds

1

cup

peanut butter

1

tsp

protein powder
Instructions
Melt 7 oz of dairy free baking chocolate over a double boiler.

meanwhile simmer two cups of raspberries with 1 T of maple syrup and 1 T of chia seeds. Simmer for 10 minutes or until thickened.

take 1 cup of creamy peanut butter and add 1 T of protein powder and stir to combine.

take 10 muffin liners and line your muffin pan. Pour melted chocolate to coat the bottom of your liners. Place in fridge for 10 mins to set.

once cooled place a T of rasp in the centre of muffin liners with another T of peanut butter. Press slightly done.

if chocolate has cooled, rewarm it and pour some chocolate on top of the cups and place into fridge to set. Preferrably overnight.

remove wrappers and place into the freezer to enjoy later!
This recipe was republished with permission from Sculpted Kitchen.
You can find the original recipe here.