Spice, spice baby! You have to try this delightfully creamy dairy free ice cream recipe at home!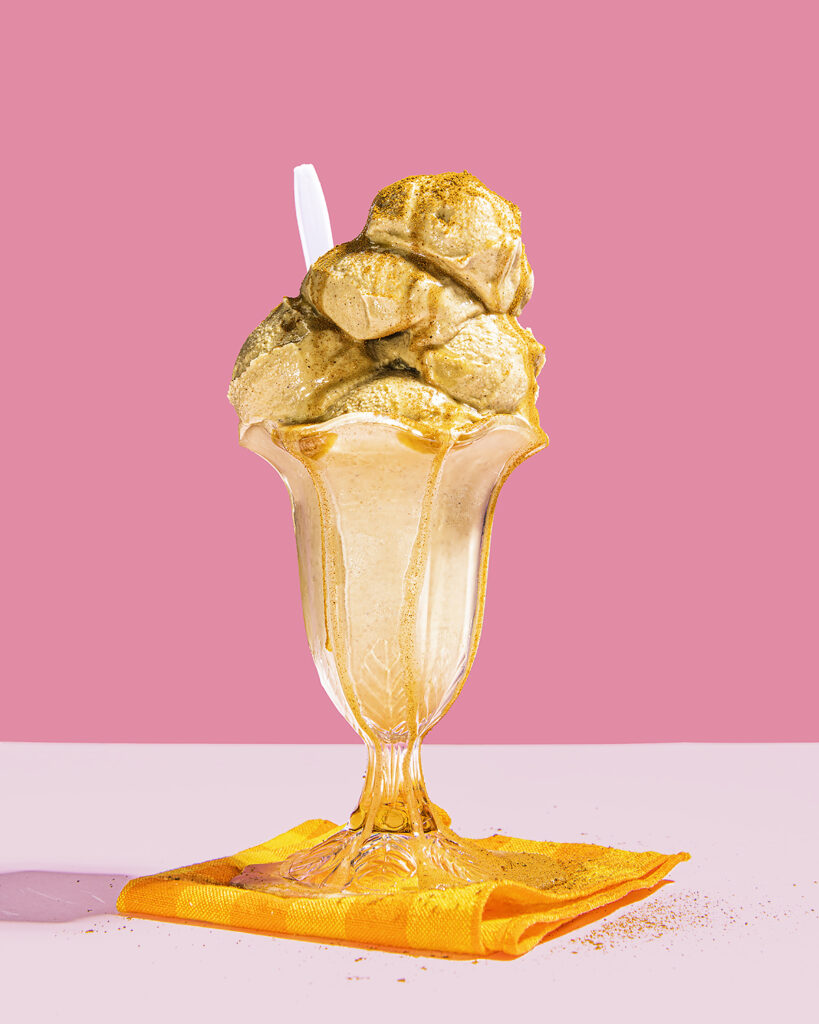 Ingredients
Ingredients
280

ml

soy milk

140

g

brown sugar

(¾ cup)

1/4

teaspoon

cloves

1

teaspoon

ground cardamom

1

teaspoon

ground ginger

2

teaspoons

ground cinnamon

11/2

tablespoons

vanilla essence

1/2

teaspoon

sea salt

pinch

of guar gum or xanthan gum

2

chai or black tea bags
Ice Cream
185

ml

soy milk

(¾ cup)

1

tablespoon

freshly squeezed lemon juice

45

g

soy milk powder

(½ cup)

55

g

coconut oil

(¼ cup)

2

tablespoons

sunflower oil
Instructions
Place the milk, sugar, cloves, cardamom, ginger, vanilla essence, salt and gum in a saucepan and bring to the boil over medium heat. Turn the heat off, add the tea bags and steep with the lid on for 15 minutes. Remove the lid and allow to cool before removing the tea bags.

To make the ice cream, place the milk, lemon juice and milk powder in a blender and briefly blend together. With the motor running, slowly add the coconut and sunflower oil until the mixture becomes thick. Add the cooled chai mixture and blend again until combined. Transfer the mixture to the fridge until completely chilled.

Place the mixture in an ice-cream machine and churn according to the manufacturer's instructions for 25–30 minutes. Pour the ice cream into a freezer-friendly container and cover the surface of the ice cream with plastic wrap. Make sure the container is airtight to avoid ice crystals forming.

Freeze overnight, then scoop and serve.