For rescuing a sick chicken moments before his intended slaughter, I was being charged with misdemeanor theft and facing a possible six months in jail. When the district attorney offered me several plea deals that would have kept me safe at home with my beloved (and very attached) senior dog, you might suppose that I readily agreed. I did not.
It's not that I wasn't worried about the outcome of a trial, especially with the possibility of a sentence that could separate me from my dog. And it wasn't that I wanted my time in court. It's that I wanted the two chickens rescued by my friend and me – and the hundreds of thousands we couldn't rescue that day – to have their time in court. 
The rescue
Our rescue of these two individuals took place in September 2021 during a peaceful protest that was part of the Animal Liberation Conference. The chicken I carried to safety, later named Ethan, was in a crowded cage on a truck just outside a Foster Farms slaughterhouse in Livingston, California. Not only was he minutes away from the terror of being flipped upside down and hung in shackles by his feet, but when I opened the cage door and saw him – unmoving, his head low and legs splayed – he was slowly dying. I know a lot about chickens, because my family has a small sanctuary for rescued animals, but you wouldn't have to know much to see that Ethan was gravely ill.
My friend Alexandra also rescued a sick chicken, later named Jax, that day. How did we know we'd find debilitated chickens on the truck? Well, as the driver of this very truck testified at our trial, dying and dead chickens arrive at the slaughterhouse every day. Even though Foster Farms' business is to breed and sell chickens, the monetary value of a single chicken is so low that dead chickens (who are not supposed to be used for human consumption) are built into the business plan.
At our trial, the maximum value the company was able to place on Jax and Ethan was $16. So when Alexandra and I opened that cage, it took us only a few seconds to see that Jax and Ethan needed our help – immediately.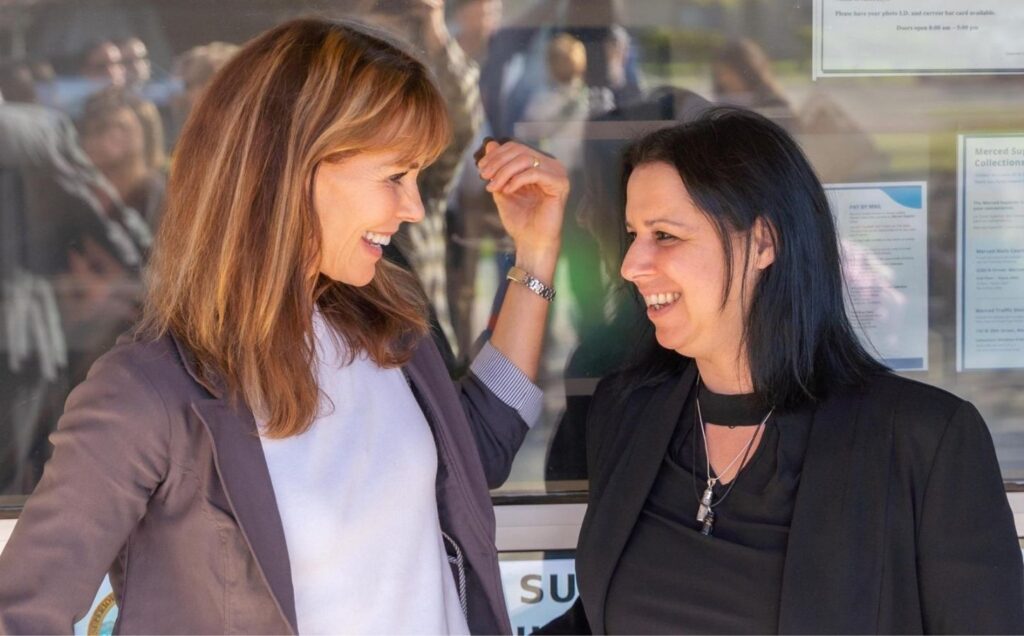 The cruelty of chicken slaughter
We also knew that the fate awaiting Jax and Ethan wasn't a quick, painless death – despite Foster Farms' marketing claims that its chickens "enjoy" freedom from injury, fear, and distress. Footage from a hidden camera, part of an investigation by the global animal rights network Direct Action Everywhere, had just exposed dangerous conditions for both workers and animals in this particular slaughterhouse: Working in darkness, with the assembly-line shackles moving at high speed, workers in the video rush to shackle more than 140 birds each minute.
Under this pressure, they inevitably handle the terrified chickens roughly. Sometimes a chicken briefly escapes human hands and can be seen frantically trying to find a way out. Many chickens judged unfit for slaughter are thrown to the ground or buried under the bodies of other "condemned" chickens.
What's more, once upside-down in the shackles, chickens often struggle wildly to right themselves and thereby avoid the electrified water that's meant to stun them as well as the blade that's supposed to kill them. When this happens, a worker has to cut the fully conscious bird's neck with a knife. Some chickens are still alive when they reach the scalding tank (meant to ready their skin for defeathering) and are then boiled and drowned. 
The importance of rescue
My focus that day was on Ethan – getting him to a veterinarian for treatment, making him feel safe. But when I learned I was being charged with theft for rescuing him, my focus broadened. Of course I wanted the public to hear Ethan's story – despite expert veterinary care, he was too ill to recover and passed away – and the story of Jax, who not only got well but is now thriving at a sanctuary where he is loved and respected as the individual he is.
But I also wanted the public to know about all the animals who never get named, whose stories are never told. I figured a jury trial was an opportunity to show what really happens in the places where these animals live and die – how sick and diseased they typically are, the extreme cruelty of everyday husbandry and slaughter practices, the hazardous work of slaughterhouse employees (at high risk of everything from sliced-off fingers to COVID infections to mental health problems).
The trial
And to my amazement, that's what happened. A few of the facts revealed during our trial, which took place over nine days in March 2023:
Jax and Ethan were infected with a contagious disease that could pose a risk to humans as well as other chickens.
Foster Farms routinely transports morbidly ill chickens from farm to slaughterhouse.
Foster Farms allows diseased birds to be processed for pet food.
To my even greater amazement – our legal team put our chances of acquittal at 20 percent, at best – the jury found Alexandra and me "not guilty."
In post-trial interviews with three of the jurors, they said their decision was based on the openness with which Alexandra and I carried out this rescue, how clearly we knew that we were doing the right thing.
The truth is that people – people like the members of our jury – don't want animals to suffer. Knowing this too, a company like Foster Farms goes to great trouble and expense to hide the truth about its operations and to create bucolic images that have nothing to do with how their chickens actually live and die.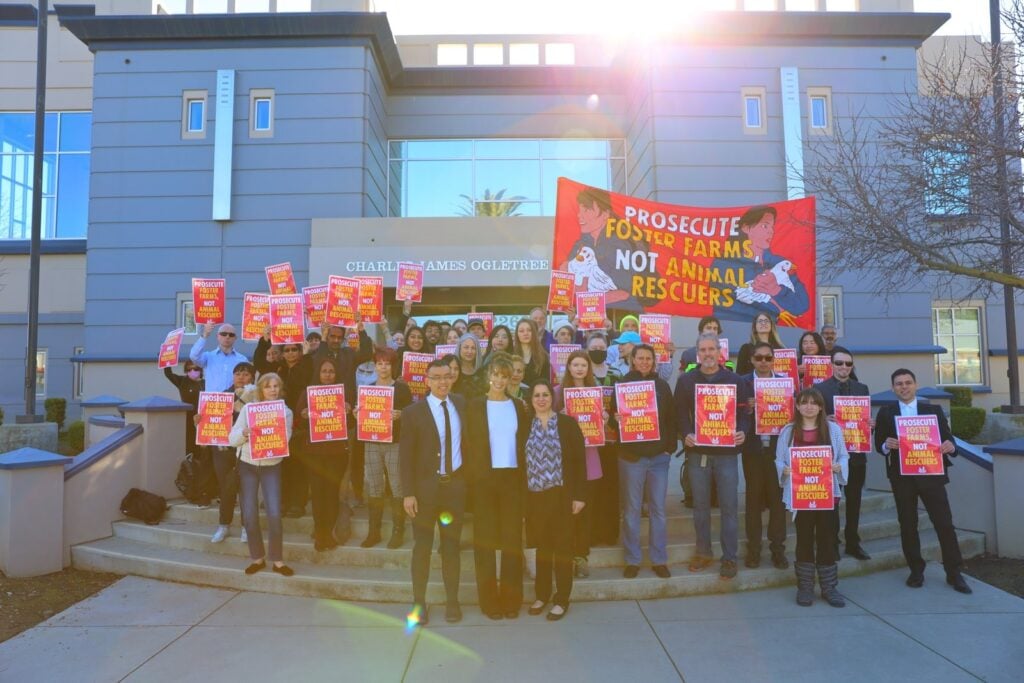 Compassion isn't a crime
Another truth is that compassion isn't a crime. Even people who live in areas of the country with intensive animal farming agree: Last October, a jury in St. George, Utah, acquitted two friends of mine – also members of DxE – of felony charges for rescuing two sickly piglets from a massive "pork" operation. Clearly people support the right to rescue. Not only dogs trapped in hot cars, but any suffering animal.
Increasingly, the "right to rescue" is being discussed globally and the collective work to establish animal rights is being recognized as a legitimate social justice movement. In June, activists from around the world will be gathering in Berkeley for the annual Animal Liberation Conference, featuring distinguished speakers, educational workshops, and opportunities to take bold mass action.
Jax and Ethan's day in court shows the need for gatherings like this, in which humans come together to change the systems that commodify and abuse animals. For that, I am proud and grateful.