Scientists in China claimed to have cloned three "super cows" capable of producing 50 percent more animal milk than the average dairy cow.
Researchers from China's Northwest University of Agricultural and Forestry Science and Technology masterminded the breeding program that produced the calves. All were apparently born between December 30, 2022 and January 23, 2023 via surrogacy.
The three calves are said to have been cloned from Holstein Friesian cows. The Dutch breed, which is the most commonly used in the dairy industry, traditionally produces large milk volumes.
It is claimed that the cell "donors" can produce up to 1.7 times more milk than US dairy cows. This means that one animal can make around 100 tons of milk during their lifetime (which averages just six years within a commercial farming setting).
The program's lead scientist, Jin Yaping, considers the "breakthrough" a significant win for China. This is because, he claims, the cloning of super cows will create a stronger domestic dairy sector. In addition, he says it will reduce the biosecurity risk attached to importing livestock.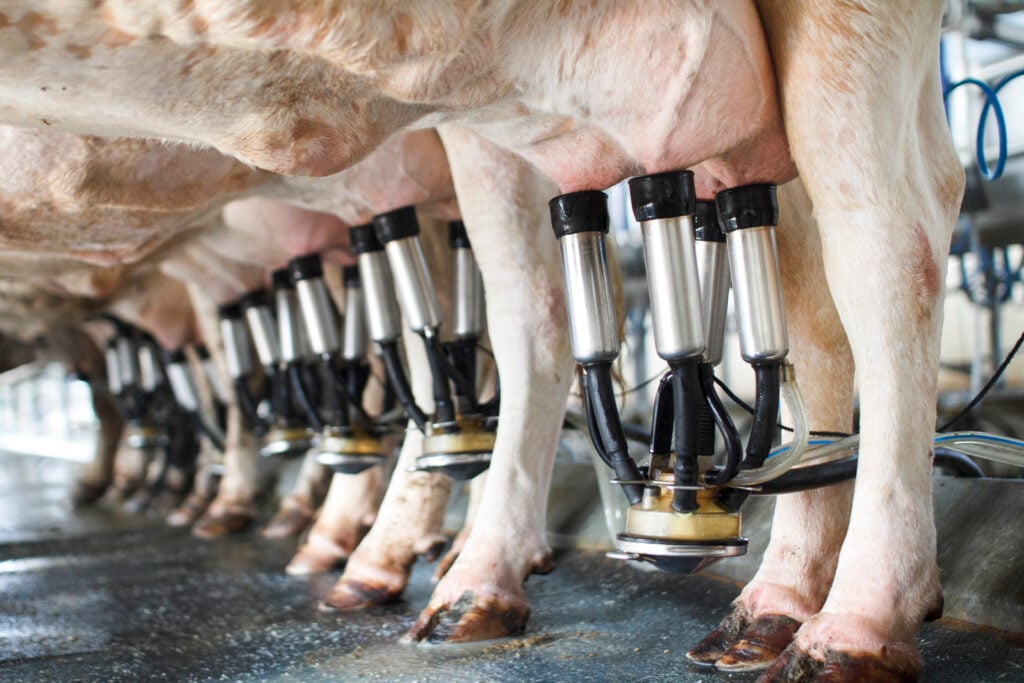 "We plan to raise a herd of 1,000 super cows in two to three years. This will provide key support in creating our own breeding bulls and dairy cows, thus easing China's dependency on importing cattle," Yaping told state-run media outlet Global Times.
Highly "productive" cows are rare in China, Yaping says, and it is difficult to identify which cows are the most profitable until they are nearing the end of their lives. This means that their perceived genetic superiority cannot be easily passed along. Cloning, the research team claims, could help sidestep the issue.
The ethical concerns of super cow cloning
Scientists involved in the super cow cloning project state that no gene editing took place. However, animal welfare advocates remain deeply concerned by China's "breakthrough."
"The recent news regarding the cloning of cows to be bred for productive traits, like increased milk production, is another example of inhumane and cruel treatment of animals by the agriculture industry," Annette Manusevich, farming campaign manager for World Animal Protection US told Plant Based News.
"While some could consider this a scientific innovation, the sentient animals involved in these experiments would think otherwise. Animals involved in genetic modification, like the cloning being done here, are subject to invasive procedures with little to no regard for their well-being."
For the newly born cows, these invasive procedures will not limited to cloning experiments.
Most cows in the dairy industry are artificially inseminated or forcibly bred to become pregnant at around 15 months old. Like humans, their pregnancies last approximately nine months. It is only after they give birth for the first time, at around two years old, that they can start producing milk.
China's demand for dairy
It is not known if China's consumer demand for dairy supports the need for super cow cloning programs.
Earlier this year it was reported that the domestic dairy sector is dealing with an overproduction problem. This came about as a result of weak demand. Sixth Tone revealed that farmers are having to take drastic steps, including selling at a loss, discarding produce, and even slaughtering their cattle, to stay afloat.
"We must prioritize transitioning away from the reliance on factory farming and the genetic modification technologies that are a part of it and strive to treat animals with kindness and respect that they deserve," Manusevich concluded.