Mayor Eric Adams has announced that New York City will aim to reduce food-related emissions by 33 percent by 2030.
The environmental pledge comes as the city released its first inventory of greenhouse gas emissions. The inventory was compiled by the Mayor's Office of Climate & Environmental Justice. It revealed that, after buildings and transportation, food accounted for the third-largest proportion of emissions in New York, amounting to 20 percent.
The inventory also specifically names "meats, poultry, fish, eggs, and dairy products" as primary contributors to New York's environmental impact. Conversely, it says that: "New Yorkers can significantly reduce the city's emissions by eating more low-carbon food, including fruits, vegetables, grains, and legumes."
As such, nutritional initiatives are being developed by the Mayor's Office of Food Policy to support widespread emissions reductions.
"New York City is leading the world when it comes to combating climate change because we're using every option on the menu in our fight. And that includes changing our menus, too," the predominantly plant-based Mayor Adams said in a statement.
"This new emissions report shows us that plant-powered food isn't just good for our physical and mental health, but good for the planet as well. We've already made great strides in reducing our food emissions by leading with plant-based meals in our public hospitals and introducing Plant-Powered Fridays in our public schools. Now, we know we need to go further."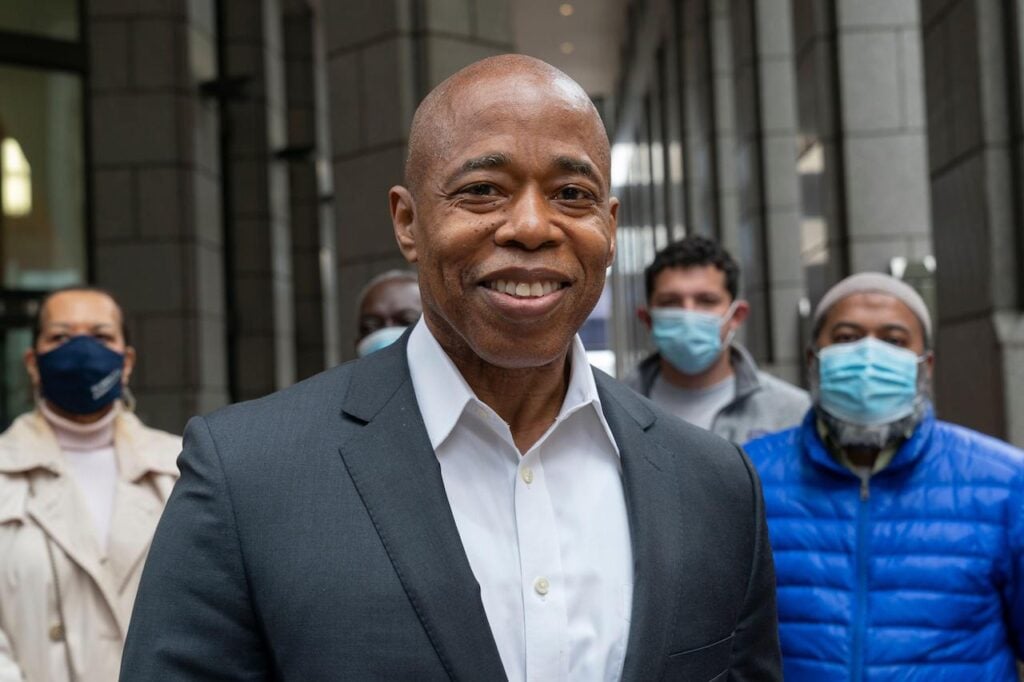 Civil agencies lead the emissions cull
The lion's share of emissions reductions will come from New York agencies seeking to reduce their food carbon emissions. With hospitals and schools already working toward an increasingly plant-based agenda, a further 40-plus government departments should now take action. These are likely to include New York's police and fire departments, the Sheriff's office, and more.
In addition to civil agencies, the private sector is expected to participate meaningfully to bring down its food-based environmental consequences. The Corporate Challenge has set private companies the target of slashing their food emissions by 25 percent, also by 2030.
To support companies in their efforts, educational resources are offered by Mayor Adams' office. They are supplied as part of a partnership with carbon consultancy Greener by Default and food impact organization CoolFood.
As of yet, no specific reduction actions have been announced. However, multiple agencies – including the Department of Correction – have pledged their support.
Plant-forward messaging from Eric Adams
Mayor Adams, who adopted a mostly plant-based diet for health reasons in 2016, has routinely sought to increase New Yorkers' access to vegan foods since his 2022 election.
In addition to more plant-based menus in schools and hospitals, the politician made March 20 a meat-free holiday. These initiatives came alongside signing New York up to the C40 Good Food Cities Declaration last year.