From Singapore to Germany to Canada, vegan business ventures are ramping up around the world. Here's the latest on the plant-based business scene.
North America
Wild Earth rakes in $23 million, announces cell-based pet food plans
Wild Earth, producer of sustainable meat-free dog food, has closed a $23 million funding round. 
Investors include billionaire Mark Cuban, actor Paul Wesley, VegInvest, Big Idea Ventures, and Bitburger Ventures.
Wild Earth will use the funds to develop new products, including its first cell-based pet food. Cultured beef, chicken, and seafood are on the table for the company.
Ryan Bethencourt, CEO of Wild Earth, spoke to CNBC about the company's mission.
"Of the meat we consume in the US, 25 percent to 30 percent of it goes to our pets," he explained. "There's this outdated perspective that the intestines and whatever else goes to our pets; that doesn't happen anymore."
'Entire factory farms are running to feed our pets, and it just makes no sense to make little brown balls of protein if we can make it with plants,' Bethencourt added.
And more people are getting onboard with the concept. Wild Earth experienced a 700 percent growth from 2020 to 2021, Bethencourt revealed.
Very Good's vegan products to be available at 825 North American locations
The Very Good Food Company, which produces plant-based meat and cheese, is set to expand its retail presence in the US by 75 percent.
The company's products will be available at 825 locations across North America, spanning across 15 states.
This is thanks to, in part, a collaboration with Earth Fare, one of the largest organic food retailers in the US.
Products from Very Good's brand The Very Good Butchers will join store shelves at all 23 of Earth Fare's locations, including in Georgia, Ohio, North Carolina, and Tennessee.
"Demand for our premium plant-based products is growing and the partnership with Earth Fare is the first time our products will be on retailers' shelves in the Southeastern US," Mitchell Scott, Co-Founder and CEO of The Very Good Food Company, said in a statement.
He continued: "Increasing our presence in US retail stores is a top priority for VERY GOOD as it is an area where we see potential for strong growth. We anticipate securing additional distribution points in US stores by the end of the year and into 2022."
Agri-food company Feel Foods inks deal with vegan cheese brand
Agri-food company Feel Foods has signed a definitive agreement to acquire a dairy-free cheese brand.
The British Columbian brand, called Black Sheep Vegan Cheeze Company, produces 10 vegan dairy products. They are available in more than 30 retail locations across 16 cities.
Feel Foods entered a share exchange agreement with the brand and its shareholders. It has now acquired all of Black Sheep's issued and outstanding common shares.
The agreement will help further Feel Foods' goal of becoming more sustainable.
Feel Foods CEO David Greenway said in a statement: "We are on a mission to transform plant-based food, with no compromises on taste or quality while reducing global environmental impact.
"Together, by shifting our collective approach to food, we can improve the health of our World, the lives of animals, and preserve valuable resources for generations to come."
Vegan ramen brand secures $3.8 million investment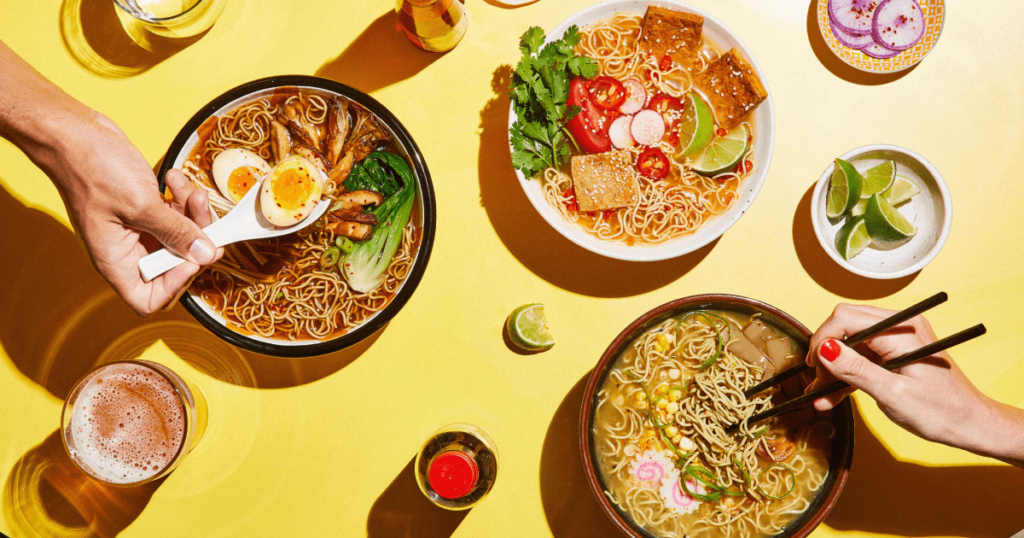 Asian American food brand immi has secured $3.8 million in a seed round. 
Immi is behind the world's first low-carb, high-protein, plant-based instant ramen product. It offers vegan Spicy 'Beef', Tom Yum 'Shrimp', and Black Garlic 'Chicken' flavors.
In a press release, immi co-founder Kevin Lee said the ramen is 'truly indistinguishable' from traditional instant ramen.
Siddhi Capital led the round, along with a multitude of participants. Palm Tree Crew, Constellation Capital, Animal Capital, and actor Patrick Schwarzenegger are some of those who participated.
Immi intends to use the capital to accelerate manufacturing and production. According to co-founder Kevin Chanthasiriphan, this will allow the company to 'bring new product innovation to our customers in rapid succession'.
Europe
Vegan cactus leather company Desserto joins forces with BMW
Desserto, which crafts animal-free cactus leather, has teamed up with the BMW Startup Garage program.
Together they presented a new material, called Deserttex, at the IAA Mobility Expo in Munich. The cactus biomaterial can be applied to vehicle seating and panels.
The partnership aligns with BMW's goal to significantly cut its carbon emissions by 2030.
Deserttex production requires less water and energy than animal-based leather, according to the Desserto website. It adds that Deserttex's acres sequester more than 8,100 tons of CO2 every year.
Meatless Farm teams up with Equinom to boost protein content
UK-based vegan food brand Meatless Farm has announced it is teaming up with Israeli nutrition company Equinom.
Equinom, which raised $20 million in June, uses AI-driven technology to improve crops. The company refines plant matter to contain more protein, for example, without using gene editing.
Meatless Farm will incorporate Equinom's non-GMO pea protein into its products, boosting protein content by up to 50 percent.
"The higher protein content of our products will help achieve our mission to help people reduce their meat consumption by providing credible plant-based swaps for meat that are accessible and still taste great," Morten Toft Bech, Founder of Meatless Farm, said to Vegconomist.
"Ultimately, a better seed makes better peas for us to create more nutritious and delicious plant-based food that is kinder to our planet."
Sonae acquires Gosh! Food for £64 million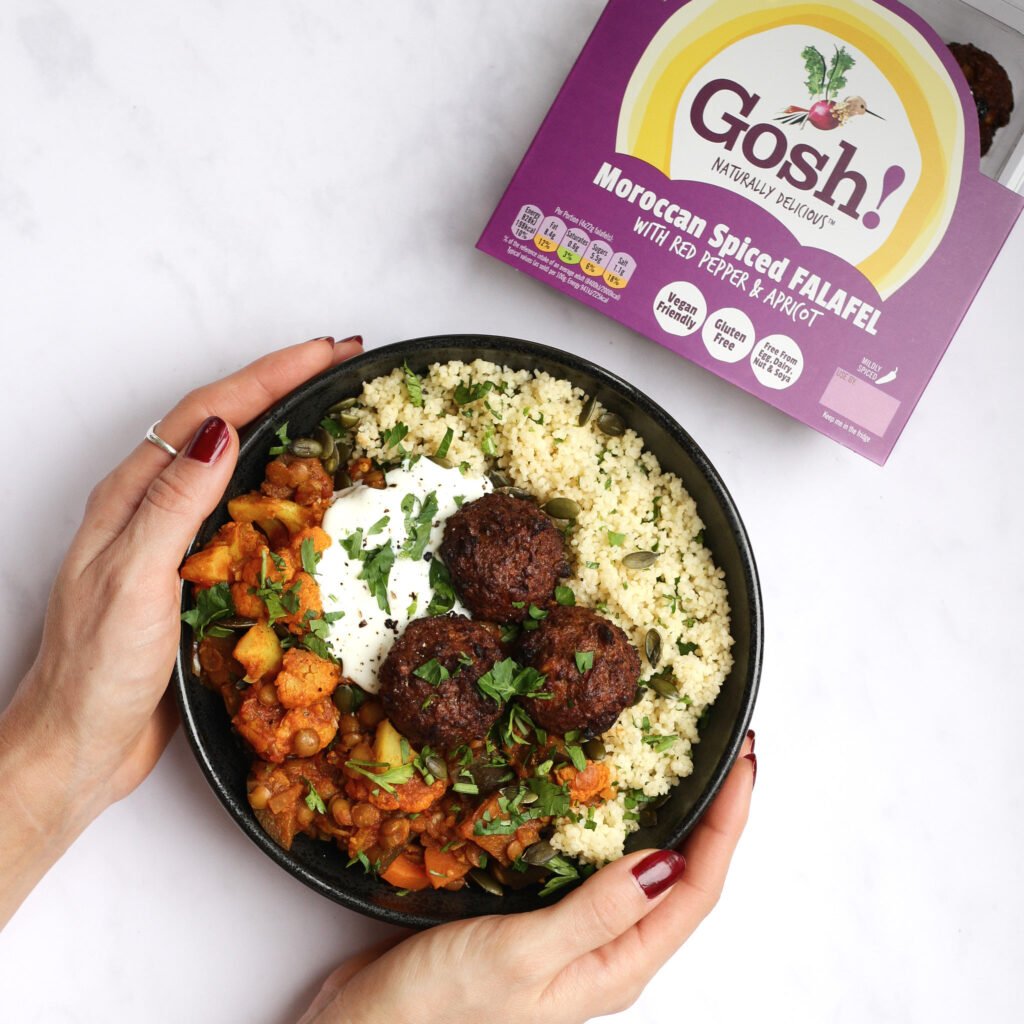 Sonae – a multinational company managing an extensive investment portfolio – has acquired a majority stake in Claybell for around £64 million.
Claybell is the owner of UK vegan food brand Gosh! Food, which produces plant-based burgers, sausages, and bites. The company uses natural ingredients like beetroot, chickpeas, kidney beans, and carrot to make its animal-free products.
Sonae now holds 95.4 percent of the share capital – the Gosh! team has the remaining minority stake.
Gosh! had a normalized turnover of £22 million for the year ending in May 2021, FoodBev Media reports.
Asia
Singapore's first plant-based yakiniku meat facility is on its way
Vegan meat brand Next Meats has announced it will be the first to open a plant-based yakiniku meat production facility in Singapore.
Global Good Plant Meat and Tiong Lian Food are joining forces to make it happen.
The facility will provide meat-free products locally and to Malaysia and Indonesia.
"We have successfully established presence in the Japanese market with our alternative yakiniku meats and are now pushing ahead with our global ambitions," said Next Meats' CEO Hideyuki Sasaki, per FoodBev Media.  
He continued: "Singapore, with her robust infrastructure and innovation culture, makes an ideal stronghold for us. We look forward to coming up with new products that excite the palate as well as drive food sustainability in Southeast Asia."
In July, Next Meats announced a new vegan egg product called Next Egg 1.0. More recently, the company revealed it will soon launch vegan pork, tuna, and milk.
The new plant-based yakiniku meat facility is slated to open in the last quarter of 2021.
Owner of vegan hair dye brand Arctic Fox bags $100 investment
Major South Korean consumer goods company, LG Household & Healthcare, has purchased a majority stake in Boinca. Boinca owns the Californian hair dye brand Arctic Fox, which does not test on animals or contain animal products.
LG spent $100 million on a 56 percent stake of the company.
The consumer goods company hopes the investment will boost its presence in the US, where Arctic Fox is growingly popular.
South America
Tomorrow Foods secures $3 million in funding, plans Latin American expansion
An Argentinian plant-based startup has reeled in $3 million in a recent funding round.
Called Tomorrow Foods, the company said it will use the capital to build its product portfolio and to expand across Latin America.
Tomorrow Foods produces plant-based protein and other ingredients, including vegan milk, eggs, and mayonnaise.
The company's goal is for other food businesses to use its ingredients to develop their own recipes and products.
Matías Peire of Grid Exponential, which led the recent funding round, spoke to Bloomberg Línea about the move. 
Peire said: "[Tomorrow Foods'] great capacity for execution confirmed they were a great team and allowed us to renew our bet by taking part in this new round. Latin America needs companies like Tomorrow Foods, with great ambition to change the food industry forever."