The plant-based pet food industry is flourishing. As the damaging environmental and health impacts of meat-based dog food comes to light (like those outlined by THE PACK earlier this month), a growing number of people are reaching for vegan and vegetarian alternatives.
Take OMNI, which has seen its vegan pet food fly off shelves in the last six months, with sales soaring by 600 percent. 
The UK-based start-up, founded in 2020, has sold nearly 90,000 vegan meals for dogs since September 2021, OMNI revealed in a press release.
The environmental implications of these sales are far-reaching, given meat production's role in the climate crisis. OMNI estimates that it has saved 112,000 kilograms of CO2 emissions so far – equating to 590 return flights from London to New York.
Sustainability benefits are just one factor drawing consumers in. A report released today by The Vegan Society looked at the snowballing vegan animal care market.
One survey included in the report found that nearly half (45 percent) of people living with dogs were interested in feeding their companion animal(s) vegan food, with nutrition and ethics being focal points.
Further, one in four (24 percent) of survey participants living with dogs reported purchasing vegan pet food in the past.
A booming industry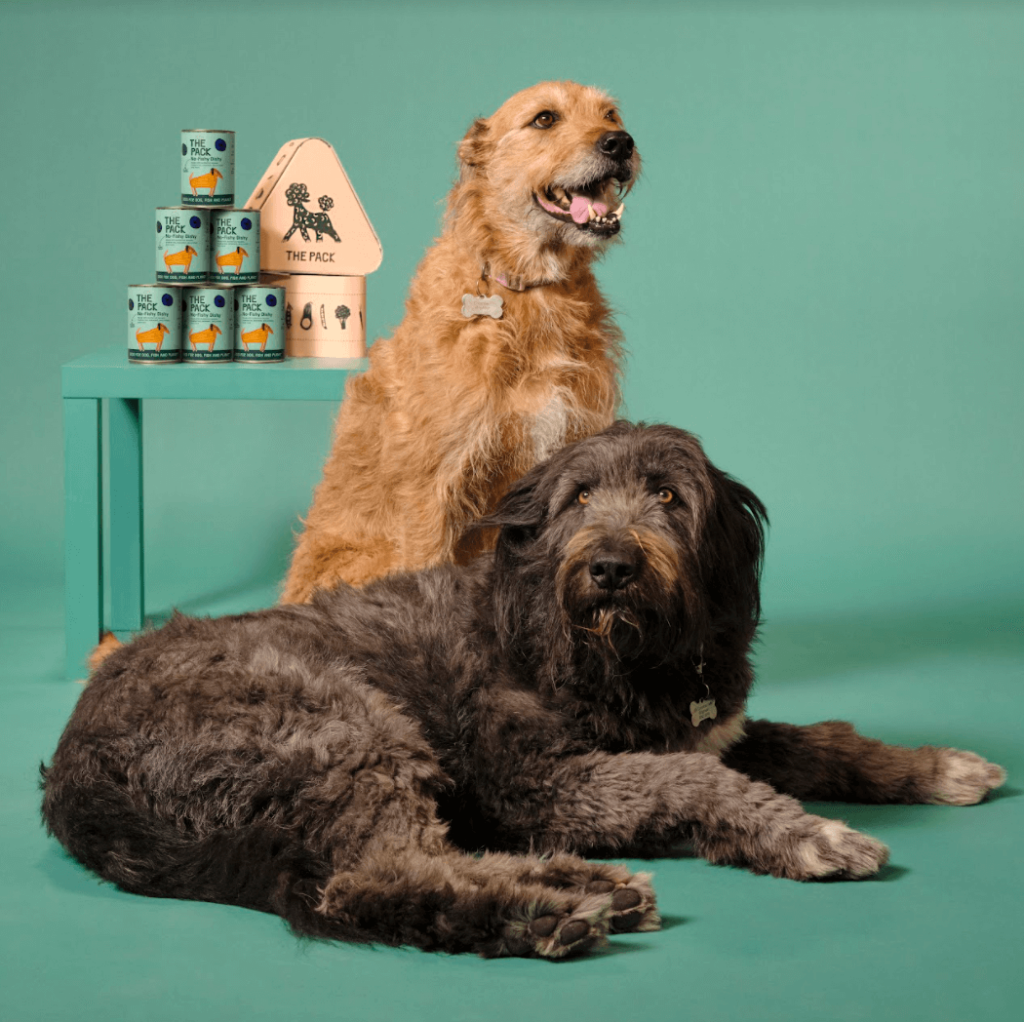 This shift in consumer attitude has not gone unnoticed by investors. With a projected market value of US$15 million by 2028, a surging number of entrepreneurs are dipping their toes in the vegan pet food scene.
OMNI, for example, pocketed $1.5 million (£1.1 million) last year in its first-ever funding round.
One of its investors, Shio Capital, expanded on its support of the start-up. "It is clear the alternative protein space is not just limited to human consumption," Shio Capital said in a statement. "As the vegan pet food space continues to gain traction among pet owners and pets, we view OMNI as being well positioned to lead this change."
OMNI isn't alone in the cruelty-free pet food movement. London-based food-tech company THE PACK closed a pre-seed investment round of its own last year, attracting financial support from a host of high-profile figures.
English footballer Chris Smalling, former Liverpool and Hull footballer Kevin Stewart, and vegan celebrity chefs Henry Firth and Ian Theasby of BOSH! all chipped in to support THE PACK's mission of disrupting the meat-based pet food system.
Co-founder of THE PACK, Damien Clarkson, elaborated on this vision in a statement.
"We're on a mission to encourage pet parents to start thinking of the climate crisis when making purchasing decisions for their dogs and it starts with what we plate up ourselves and our pups," Clarkson explained.
"We are all living through an ecological crisis and a seismic shift in the pet-food industry can make a positive contribution to tackling the climate crisis."