A new report has shed light on "rife" greenwashing among major UK supermarkets.
The study, which comes from environmental campaign group Feedback, found that shops like Tesco and Sainsbury's appear to be prioritizing meat and dairy sales over the climate.
Greenwashing refers to a form of marketing spin that's intended to convince consumers an environmentally damaging product is eco-friendly. According to the report, all major supermarkets are promoting "minor green initiatives" while avoiding taking significant action on the impact of the animal products they sell. Authors highlight that around a third of supermarkets' emissions come from these foods.
Report findings
Tesco promoting its network of green delivery vans named "Greener Greens" is mentioned in the report. According to authors, when they are at full capacity in 2030, these vans will only represent a saving of 0.1 percent of Tesco's total emissions.
The report also points out that Aldi UK and Ireland's claim that it has been "carbon neutral since 2019" only applies to around five percent of emissions in stores and head office. It doesn't account for the rest of the emissions relating to foods it sells.
Sainsbury's recently stated that it is "helping our customers choose healthy and sustainable diets." Authors note, however, that its recently launched value "Stamford Street Co" range features over 35 products containing meat and/or dairy, while only 12 fruit or vegetable products.
"It's astonishing that greenwashing is rife across the industry with all the UK's largest supermarkets employing 'distraction' type green initiatives, which make little impact on their overall footprint yet serve to deflect attention from the real issues," commented Jessica Sinclair Taylor, Head of Policy at Feedback.
"It's clear from our findings that retailers are still focused on boosting meat sales despite setting net zero targets and pledging to help us eat healthier and more sustainably – and this must now change."
The environmental impact of animal agriculture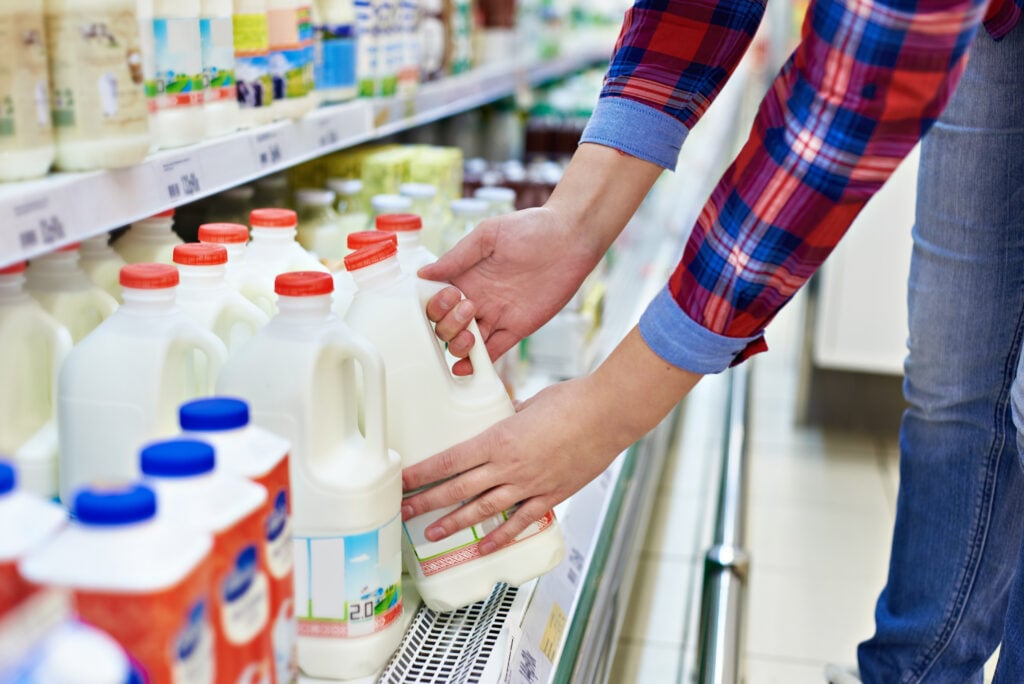 There's no doubt that animal farming is catastrophic for the planet. While the environmental conversation has tended to focus solely on fossil fuels, many experts believe livestock to be just as – if not more – damaging. It's responsible for at least 14.5 percent of global greenhouse gas emissions, but emissions themselves are just the start.
The industry is a leading cause of deforestation, and has been causal in around 91 percent of Amazon destruction. As such, it is driving biodiversity loss and species extinction. It's also been identified as a key contributor to water pollution.
What do supermarkets need to do?
Despite this, supermarkets across the country continue to promote meat. Study authors are calling on companies to be transparent about how much of their climate footprints come from meat.
They are also asking for a "clear and realistic" pathway to net zero emissions, including targets to sell less of their most damaging products.
The authors would also like supermarkets to stop promoting meat and dairy, in the same way some retailers aren't promoting high sugar products.
Those interested can sign Feedback's petition here
More like this: