Meat giant Tyson Foods has announced the closure of four of its chicken plants following a decline in demand for some of its products. 
The company, which is the world's second largest producer of beef, pork, and chicken, will close meatpackers in three states – Arkansas, Indiana, and Missouri – to cut costs. It comes after the closure of two further plants in Virginia and Arkansas earlier this year. Tyson's profits soared during the pandemic due to a rise in meat prices, but it has recently seen a decline as demand for some products falls.
According to Reuters, the four facilities closing represent 10 percent of its chicken slaughter capabilities. "These moves are difficult certainly," Tyson's CFO said in an interview. "For the long term of Tyson, this is a move that should allow us to be better, more efficient and serve our customers better."
Trouble in the air for Tyson
This latest news comes weeks after Tyson saw its shares plummet by 16 percent, a three-year low, back in May. At the time, it was reported that the company was facing difficulties in its chicken, "pork," and "beef" departments.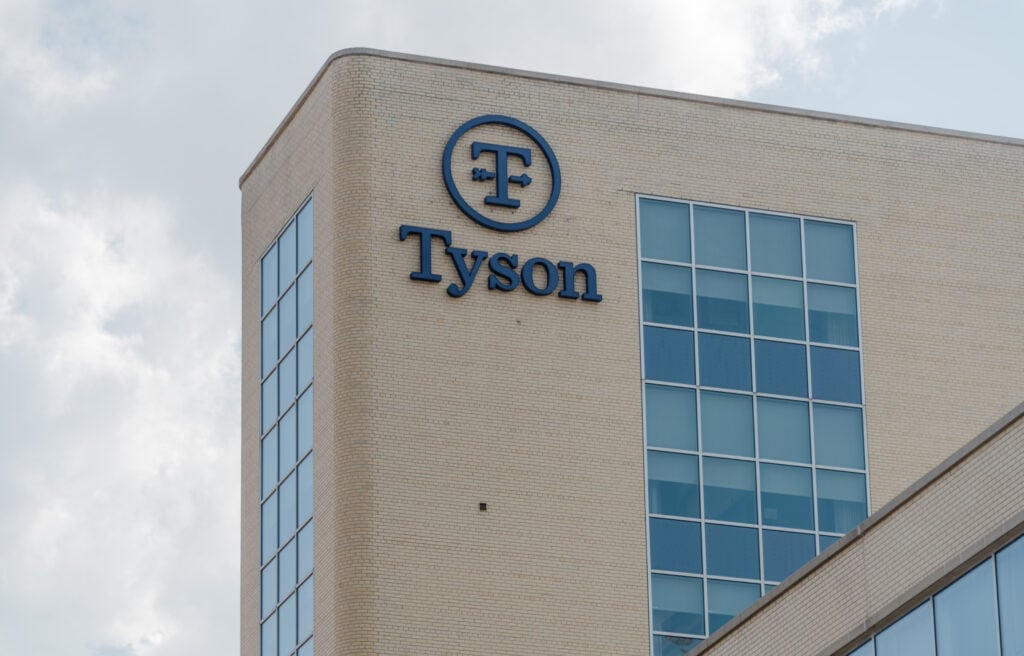 Tyson posted a loss of $97 million in the three months prior to April 1, 2023. This was its first quarterly loss since 2009. In comparison, the company made a net income of $829 million the previous year. CEO Donnie King said at the time that the quarter was "definitely a tough one."
A number of reasons may be attributed to Tyson's financial difficulties. There have been rising costs of production in the meat industry as a whole. Chicken feed, for example, has increased in price by $145 million. Tyson's margins on chicken were previously reported as negative 3.7 percent.
While Tyson has experienced some difficulty, there's no denying that chicken remains a hugely popular product in the US. The country's "poultry" production as a whole expanded from 2022-3, and around nine billion chickens are killed each year.
The cruelty of chicken production
The vast majority of US chickens are raised in factory farms in torturous conditions. Birds will often be crammed into vast sheds with hundreds of thousands – and sometimes millions – of others. They are selectively bred to grow unnaturally fast, and they often suffer from injuries like broken bones as a result of their size.
Tyson-linked farms have repeatedly been accused of animal cruelty. Undercover footage from 2016 found that workers were stomping on, kicking, and suffocating chickens at a number of facilities. In May of this year, it was reported that Tyson had cut ties with a farm after an investigation from Animal Outlook found that birds were left without food and water. 
Animal Outlook's Executive Director Cheryl Leahy said that Tyson should have been aware of the abuse sooner, due to the fact that it had worked with the farm for seven years. "There is absolutely no excuse," she said at the time. "The day-to-day suffering of these birds is palpable in each of the videos. Still, Tyson delivered birds, year after year."